You can quickly copy sections of a composition  from your Script Editor to a new or existing composition in the same project. Here's how:
Highlight the region of text you want to copy.
Right click and hover over Duplicate to…
Select the composition where you want to paste the selection.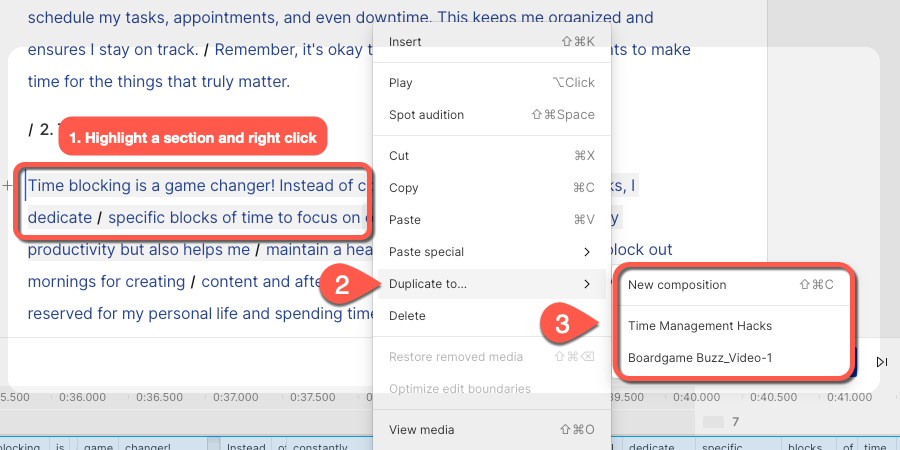 Overlapping layers
Any layers that extend outside the highlighted selection will also copy over to the new composition.