Descript's Learning Center provides you with quick access to a host of content that will take your media creation even further. Whether you're just getting started or have been working with Descript for years, the Learning Center's tutorial videos, as well as links to other static and live support resources are here to help.

Accessing the Learning Center
To access the Learning Center, click the question (?) icon on the bottom-right of the Descript window.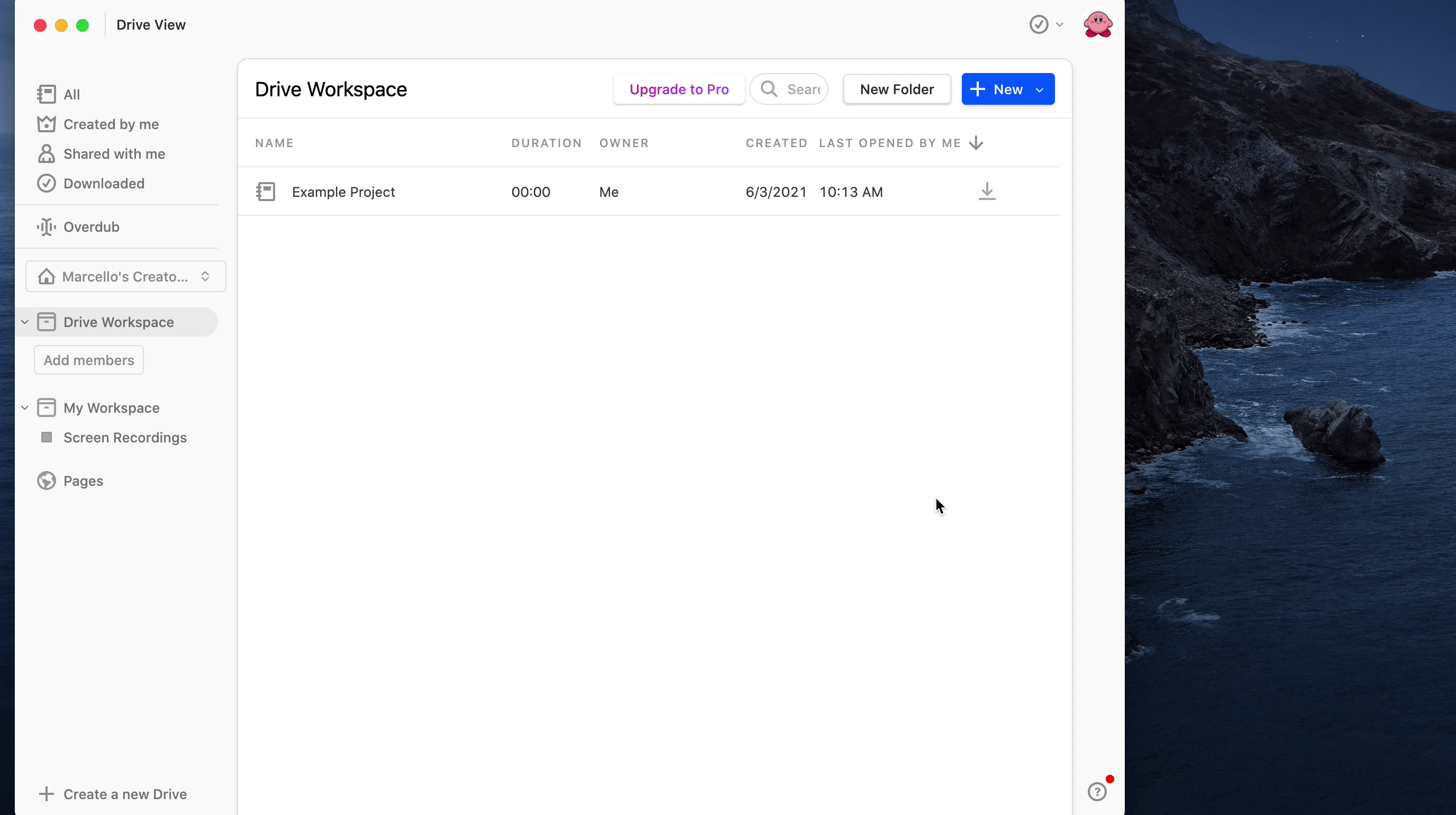 Tutorial Videos
The Learn Descript tutorial videos provide several learning paths for helping new users get familiar with Descript's layout and workflow. Select a learning path that's right for you and choose from the list of available videos.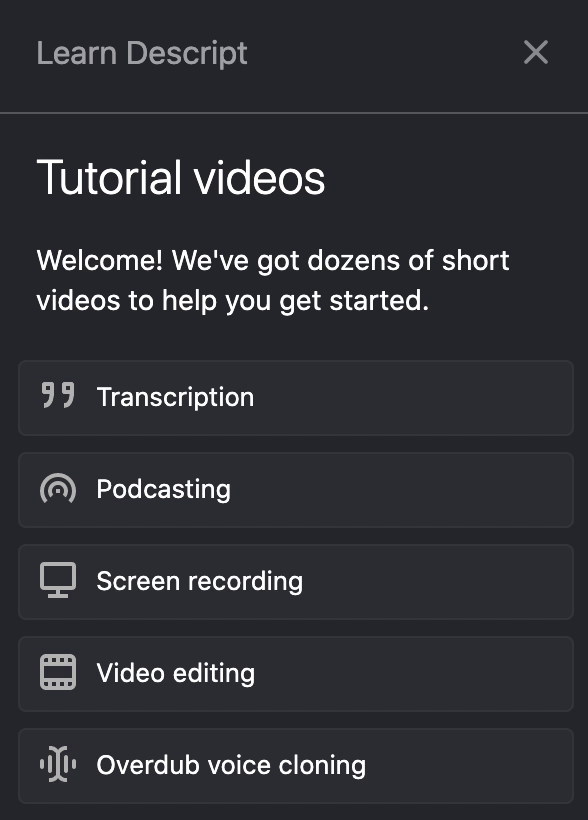 Once you've selected a video, a player will appear on the bottom of the Descript app. Click on the box icon at the bottom-right of the video pane to expand it to full screen.
Additional Resources
At the bottom of the Learning Center you can also find links to the most common support resources.