Upgrade to pro
To get started, open the Descript desktop app and go to the Overdub tab.
Overdub is an exclusive feature of Descript Pro, so if you haven't already, click on 'Upgrade to Pro' and fill in your billing information to start your 7-day free trial.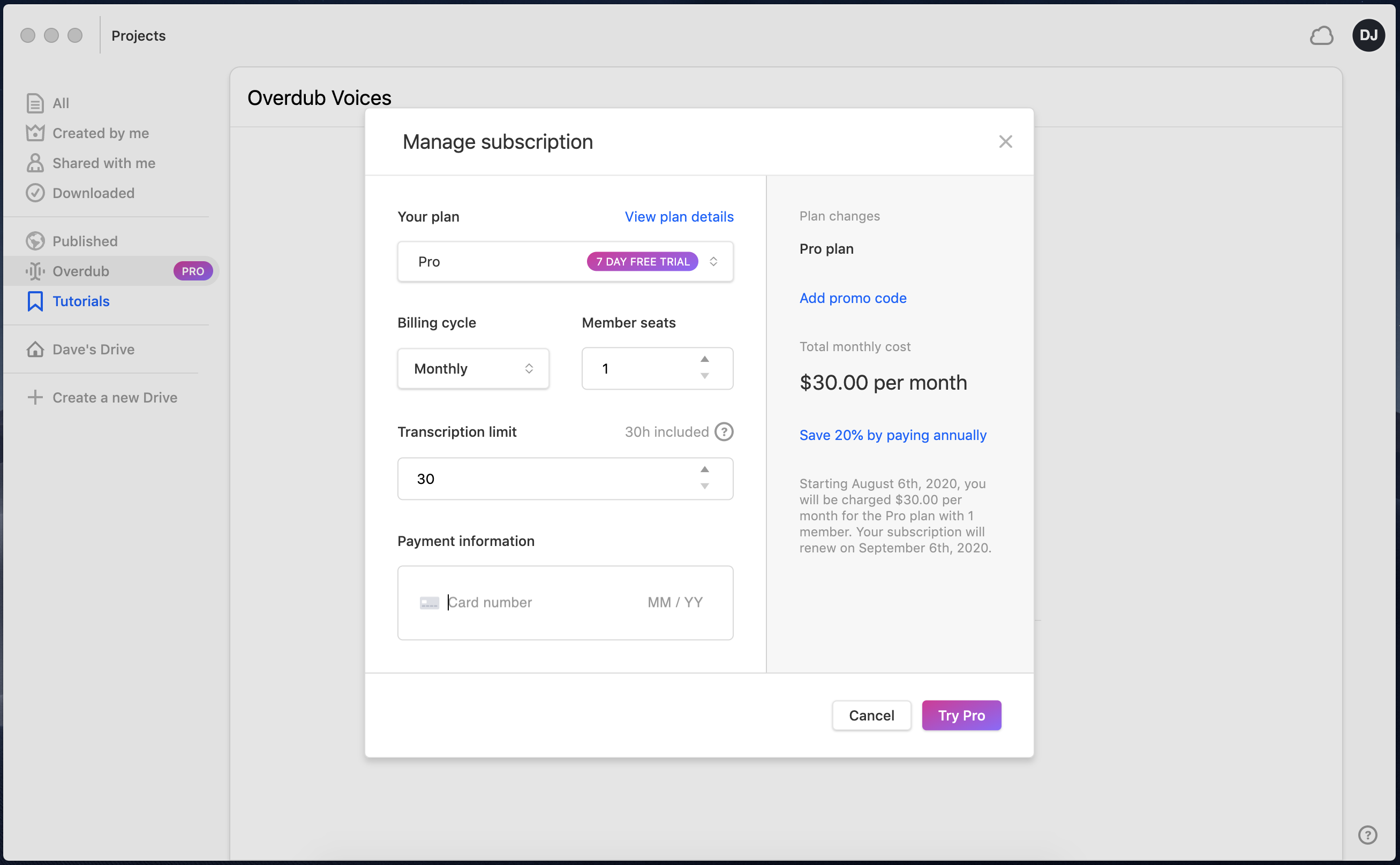 Once you are a Descript Pro Subscriber, you will see the 'Get started' button, click it.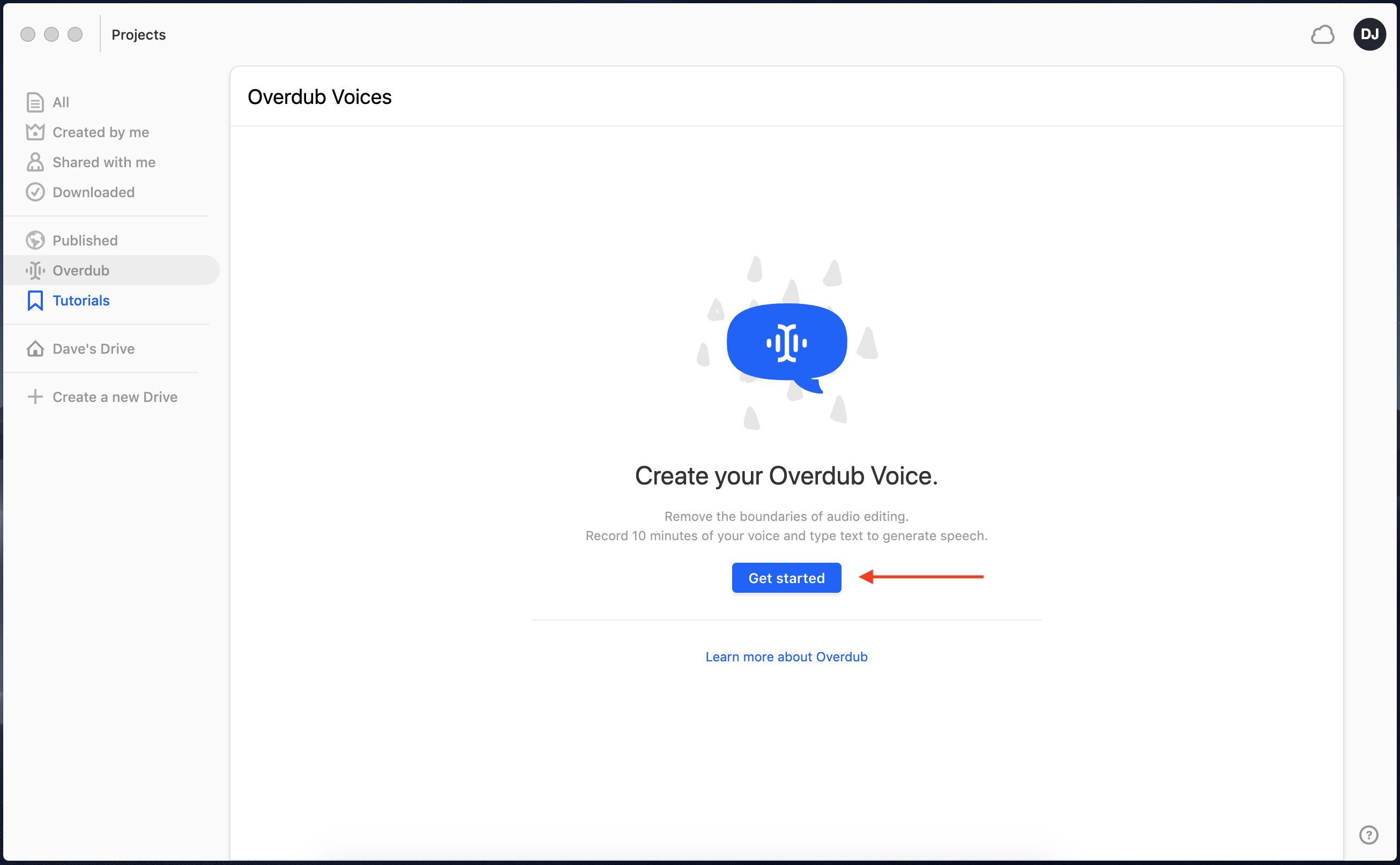 Create a new Overdub Voice
Select the 'Record it live' option.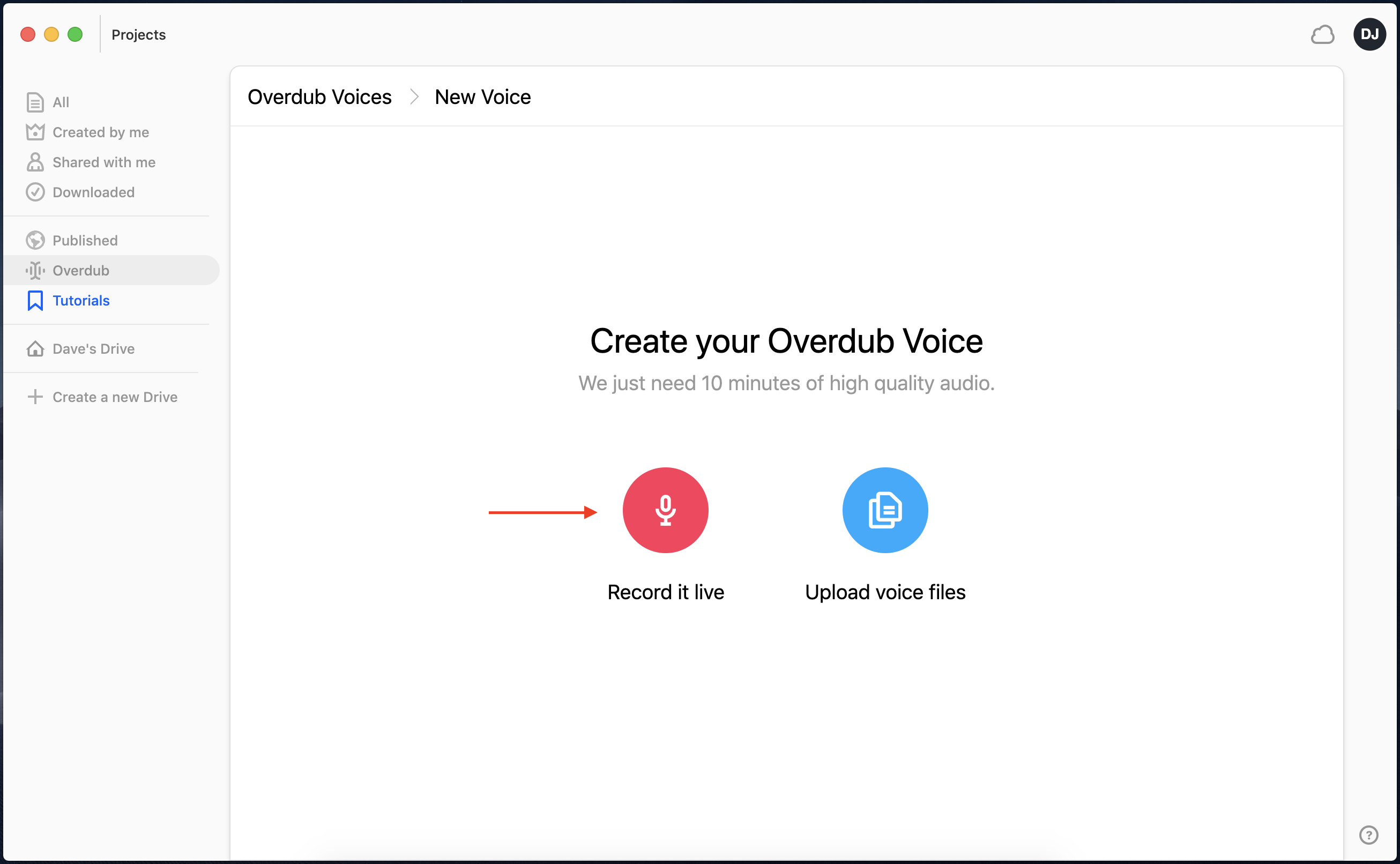 Please note: Because uploading existing recordings to train your Overdub Voice requires manual voice identity verification, this feature is limited to Descript Enterprise users. For voice identity verification purposes, we ask that Descript Pro users read our training script to ensure that the voice being created belongs to the user.
Name your new Overdub Voice and click 'Confirm'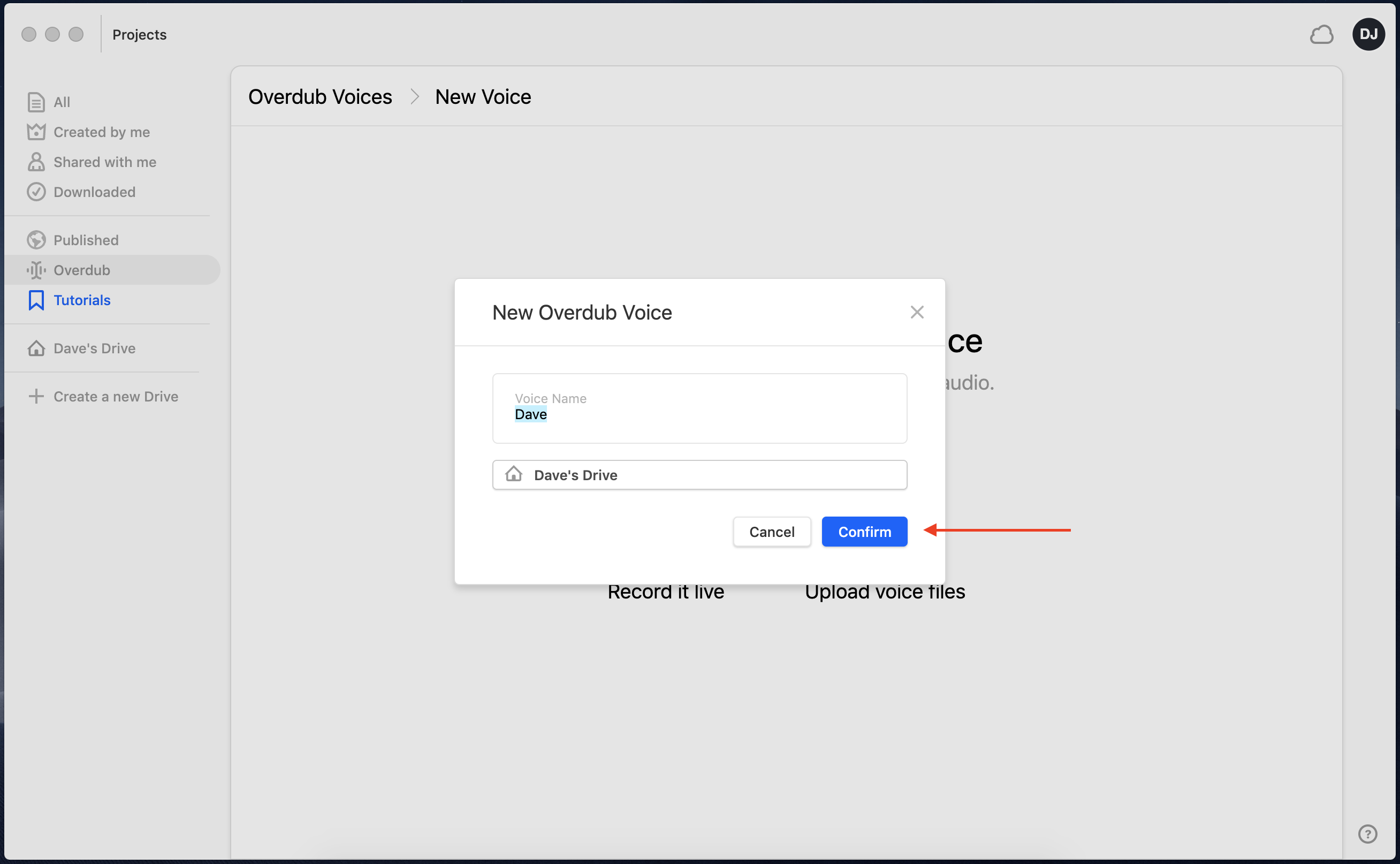 Find the 'Record Here' composition
Go to the 'Record Here' composition. If the left navigation bar is hidden, click on the 3 bar icon.
Watch our Overdub training guide video
Open the Overdub training script
Open the 'Overdub Main Training Script' article on a new window on your internet browser.
PLEASE NOTE: If the audio you submit does not match our training script, your voice will fail our voice verification process and will not be trained.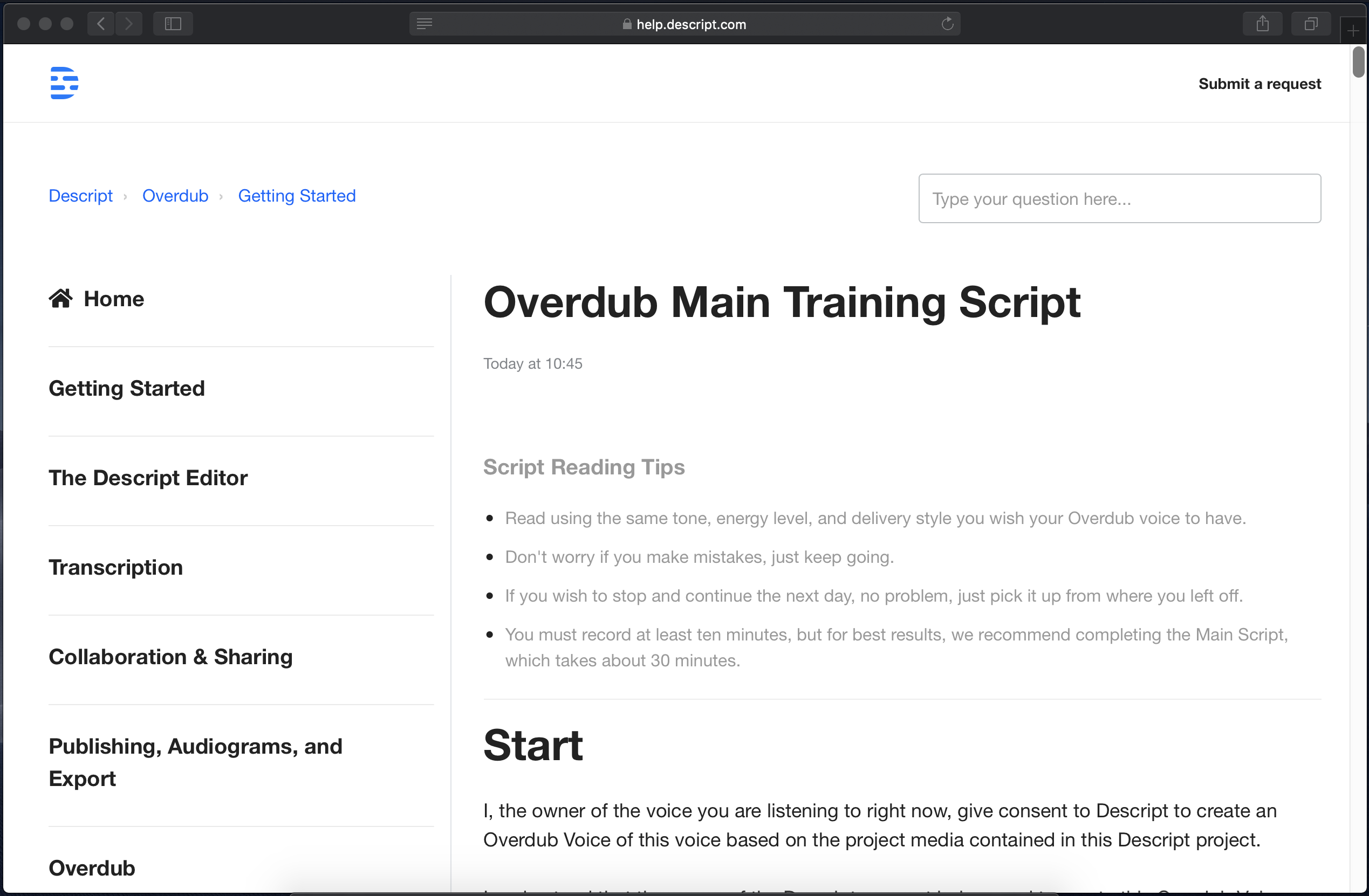 Record your voice
Your Overdub Voice will begin working with as little as 10 minutes of recording, but for production-quality results, we recommend at least 30 minutes. For the best possible results, we recommend 90 minutes of recording.
When you are ready to start recording, click on the microphone icon on the top.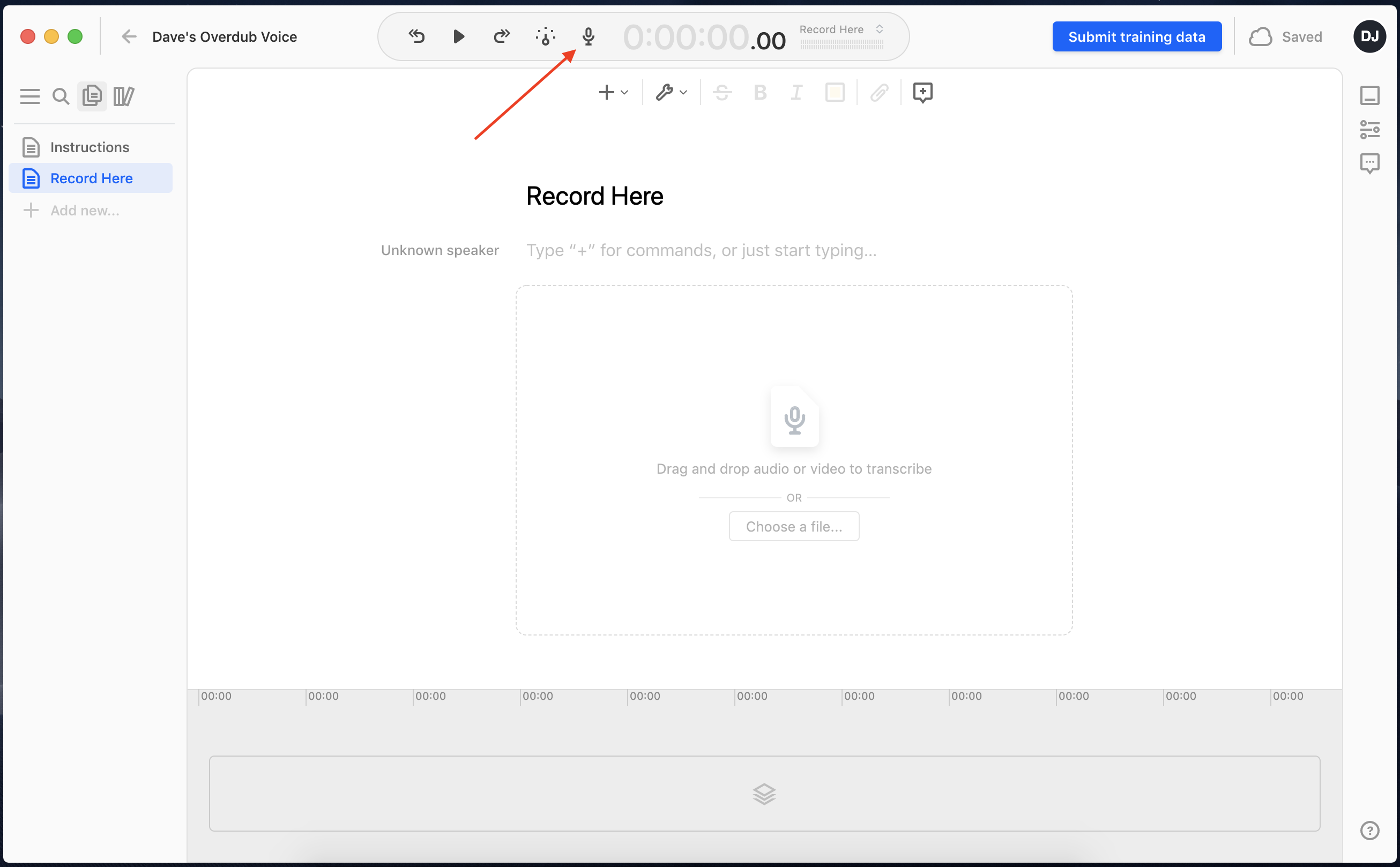 Click at the sun icon, and make sure to select the correct microphone.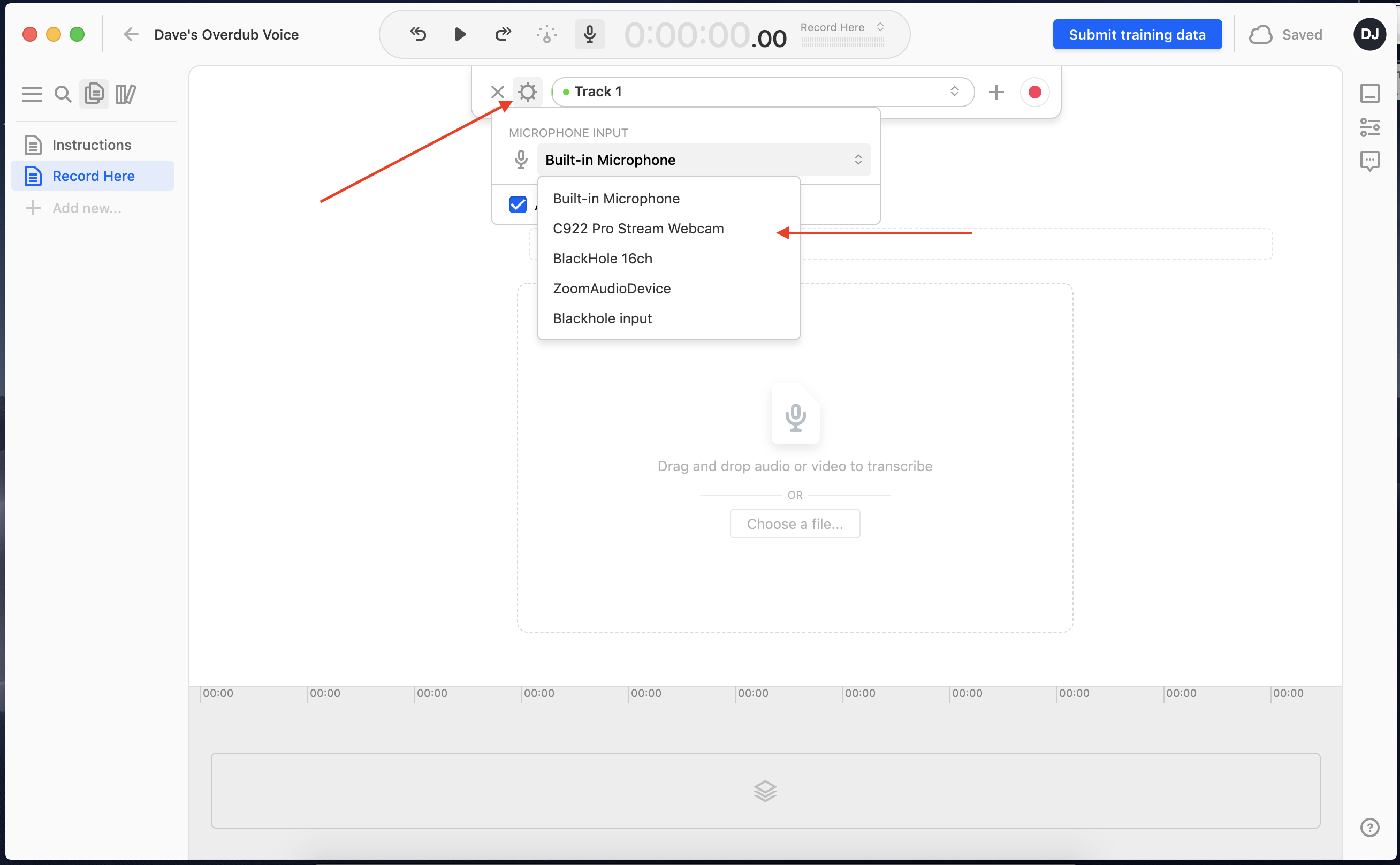 To start recording, click on the red button. If your audio is, in fact, being recorded, you should see it's transcript appear on the screen as you continue to read the training script. Once you are done with reading the training script, click again the red button to stop recording.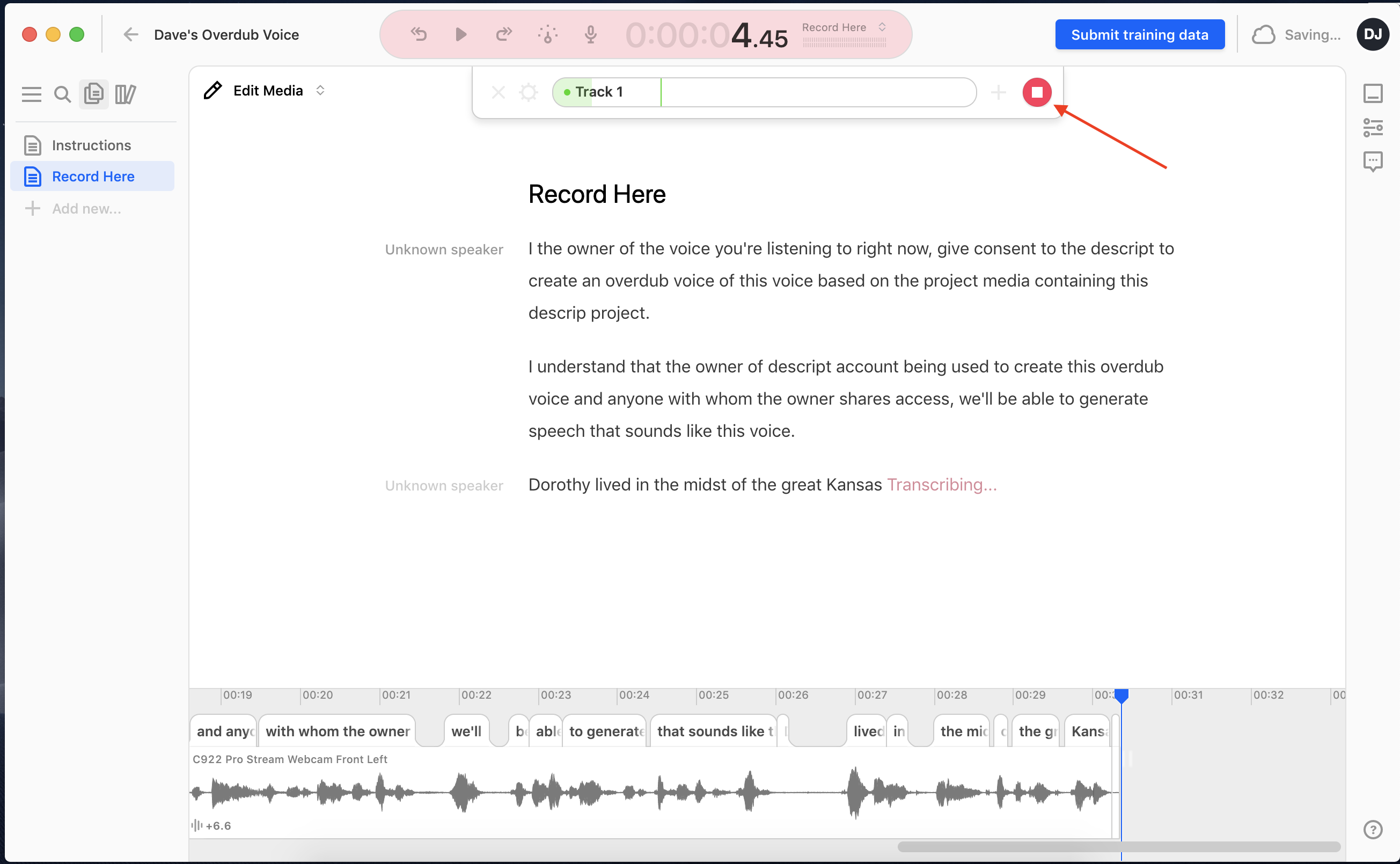 Submit your training data
Click the 'Submit training data' button. Select the 'Record Here' composition for the menu and click submit.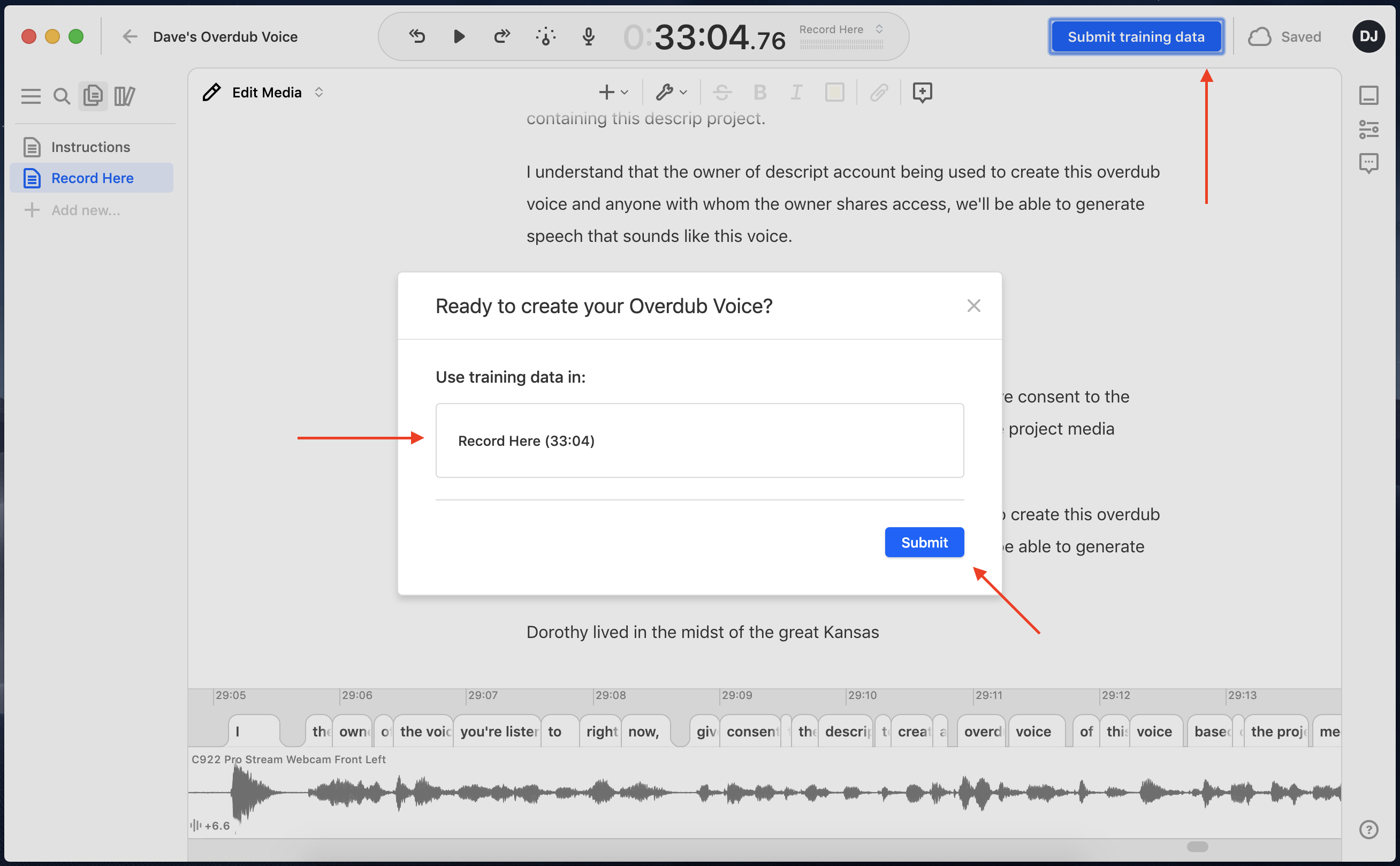 That's it, your voice is now being created. It usually takes 12-24 hours. We'll send you an email as soon as it's ready to start making Overdubs.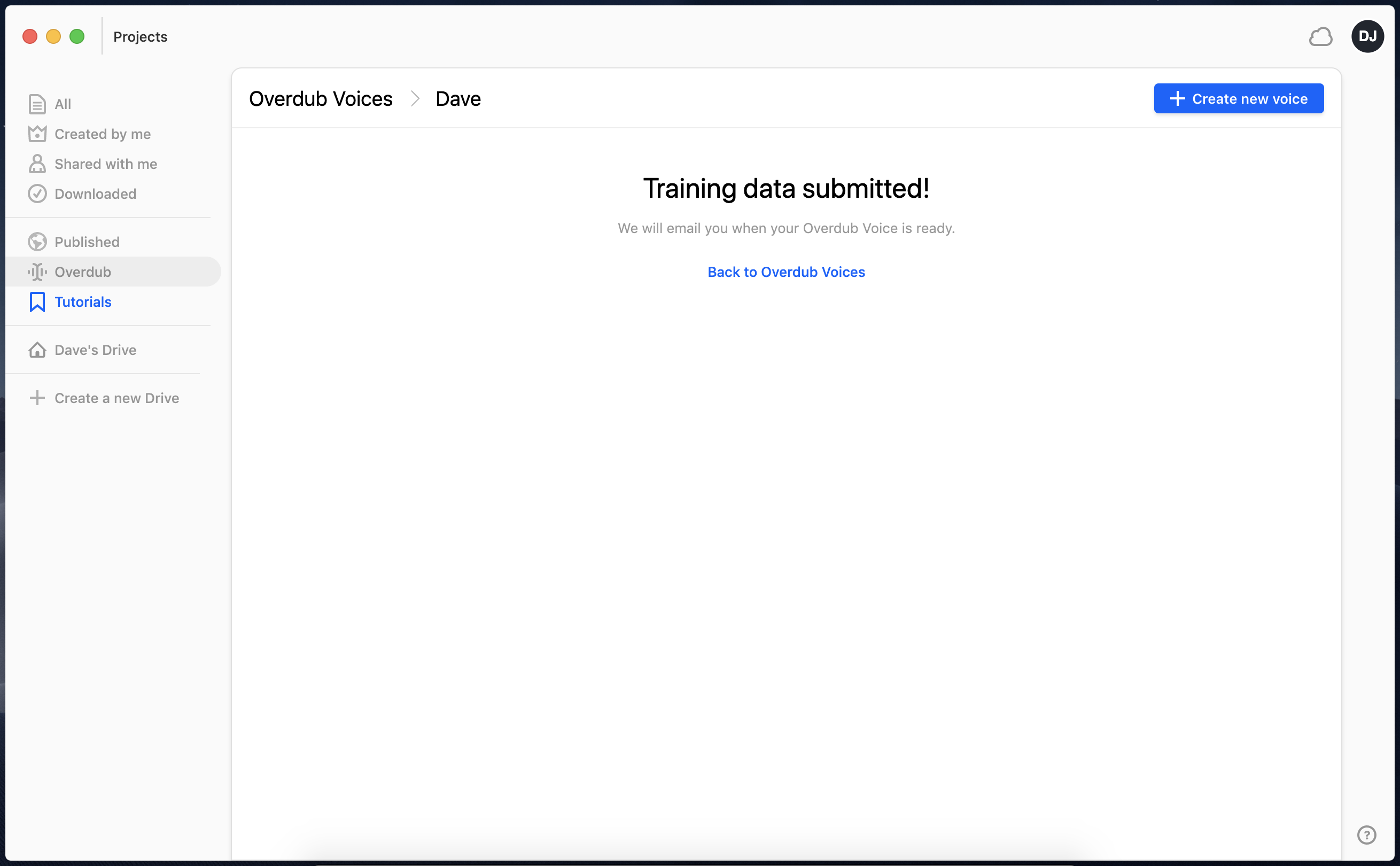 Learn more about Overdub
Check out other articles on our help desk to learn how to use it effectively. Starting with our Overdub Video Tutorial.