Recordings made outside of professional-grade recording studios may contain varying degrees of background noise or sounds:
An air conditioner in the background
Line-level fuzz from your recording interface
Your neighbor's baby screaming (again)
Room tone feature uses AI to detect room tone automatically in any given speech recording, then generates a similar tone profile. Need to add more space between two sentences or paper over an edit without jarring silence? Room tone will seamlessly fill in the gap.
Preparing your file
When enabled, room tone automatically analyzes the first 30 seconds of a media file for non-speech audio to create a sound profile. To ensure the best results, we recommend the following:
Recording at least 15 seconds of silence before speaking so that room tone can create an accurate profile
If you're importing a pre-recorded file, make sure your recording does not contain music during the first 30 seconds of the track.
Applying room tone to a clip
Add a

gap clip

- click and drag a word in the

wordbar

wherever you want to create some space.
You can then add room tone to your gap clip from the Clips section of the

Properties Panel

and adjust its volume.
Managing Room Tone settings
You can enable or disable room tone in your app preferences or toggle the feature for individual projects. Enabling this preference will apply room tone to any gap clips you create.
From your Drive View or the main editor, press in the top left corner and choose Preferences. Your app preferences will appear, and you can enable or disable room tone from the panel.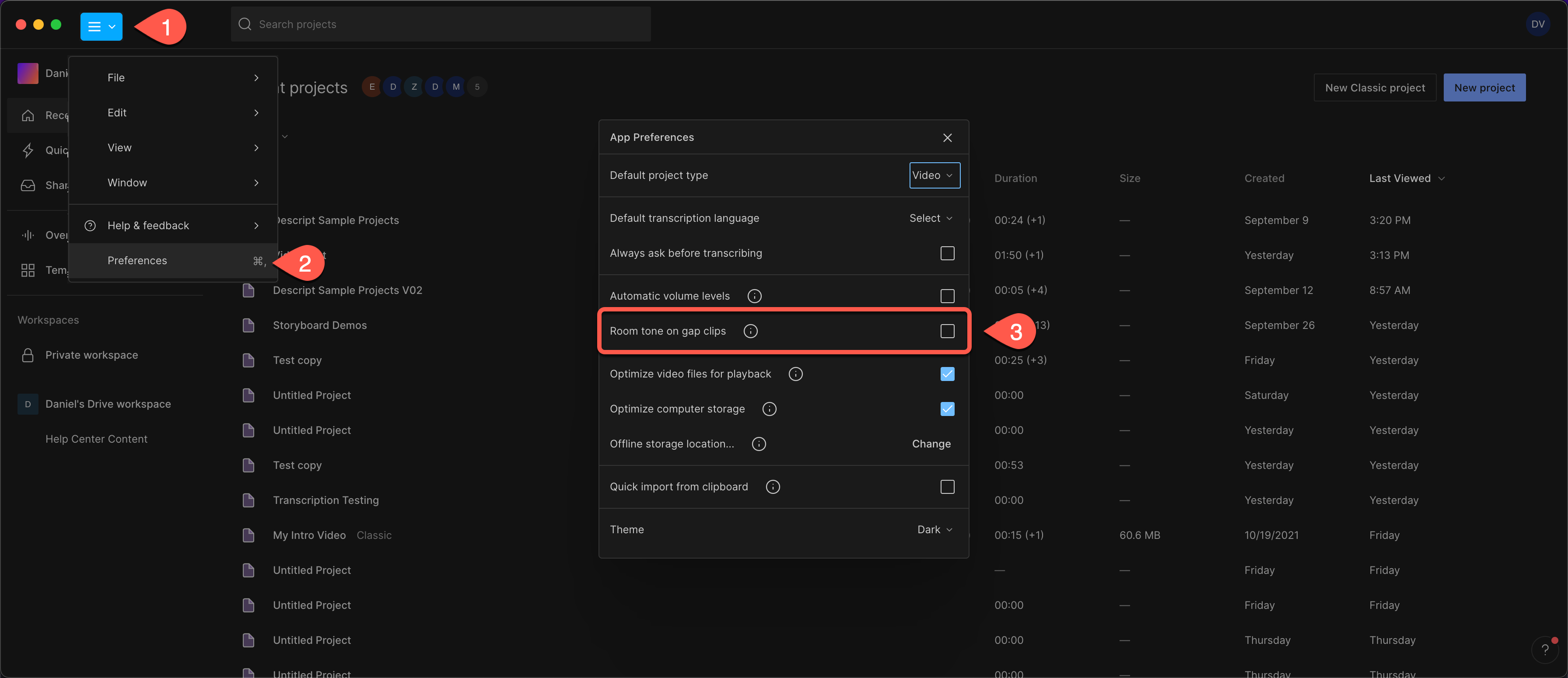 Open the main editor if you want to enable or disable room tone for a specific project. Select > File > Project settings. Your project's settings will appear, and you can enable or disable room tone for the project.