You can add or update your payment method from your account settings.
Things to know
Currently, Descript only accepts credit or debit cards for Creator, Pro, and EDU/non-profit plans.
You will need a card on file if you have a paid subscription.

For team drives, only the drive owner can adjust the account payment method.
How to add or update your card
Log in to the correct account from https://web.descript.com/ or the app.
Open Settings.
Select Edit under the Billing details section.
Add your card details, and then click Update or Add credit card.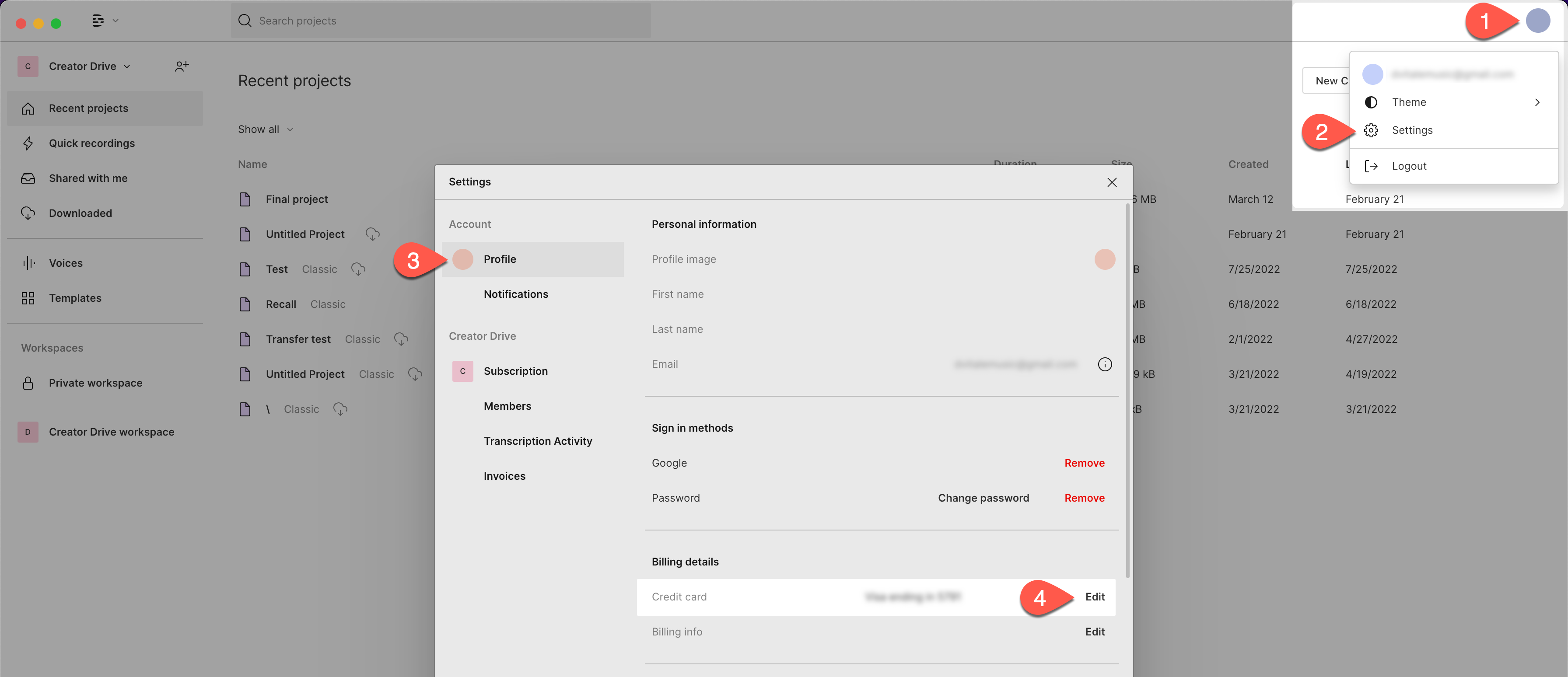 Removing your credit card on file
If you're on a paid subscription and want to remove your payment method, cancel your plan first. After that, contact our support team to remove the card from your account.