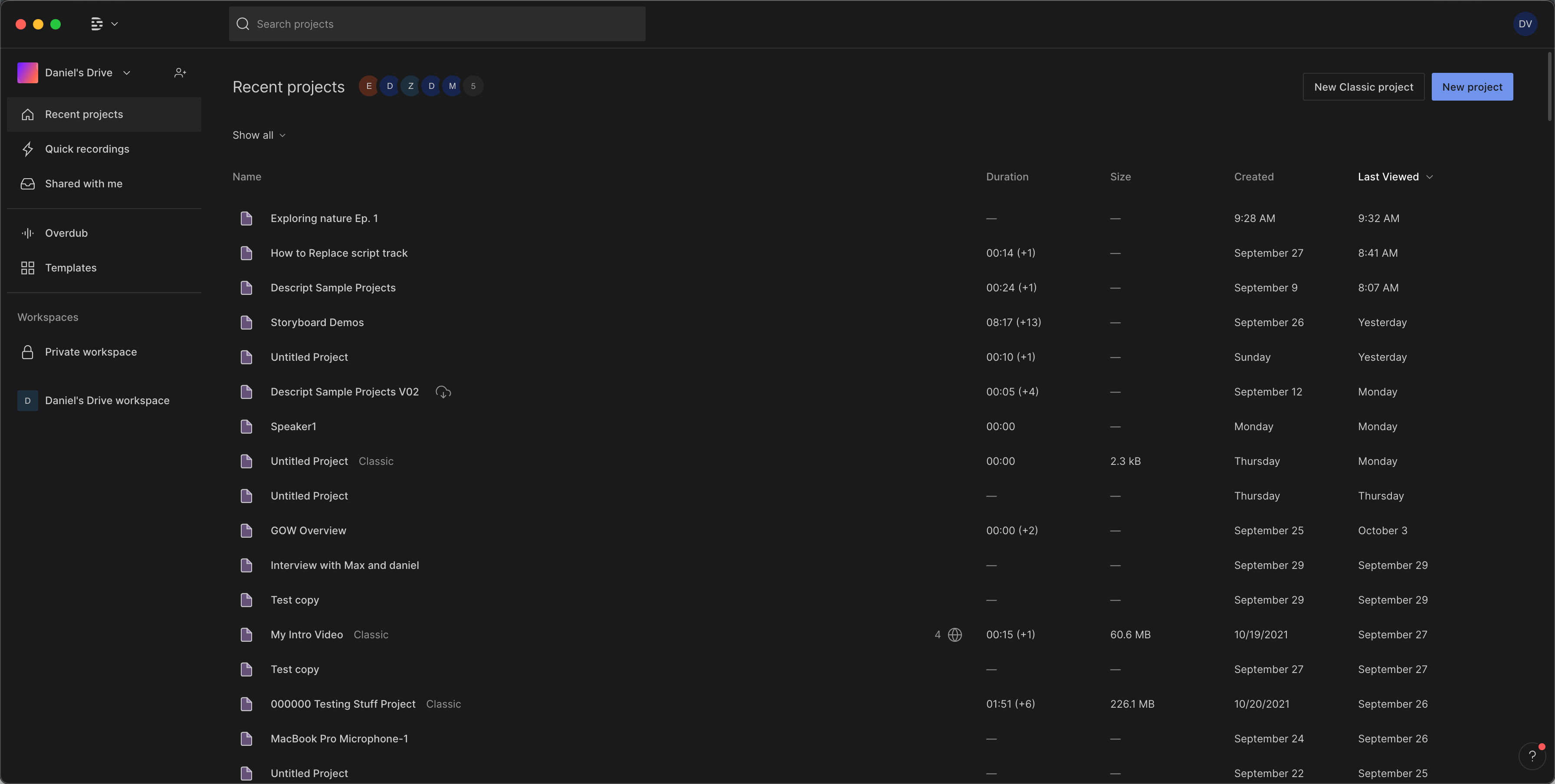 The Drive View is the central hub for project organization in Descript. Whether working solo or with a team of collaborators, the Drive View can help keep your various projects organized and accessible.
The Drive View is organized into three sections: the project panel, the header, and the sidebar. Understanding each section will help you better navigate and manage access to your project content.
Navigating to the Drive View
You can view the Drive view by signing in to your account from the app or the web. However, if you already have a project open, select the D menu

at the top-left corner of the main editor > Back to projects.
Project panel
The project panel of the Drive View provides a viw of the various projects you have created or have access to. You can create, open, or manage projects and create folders in this area.
Grid and list view
You can toggle grid or list view from the top right corner of the project panel. This is great for users who prefer a more visual navigation style. Thumbnails will appear automatically once a project is opened or downloaded, and you can also change the project thumbnail.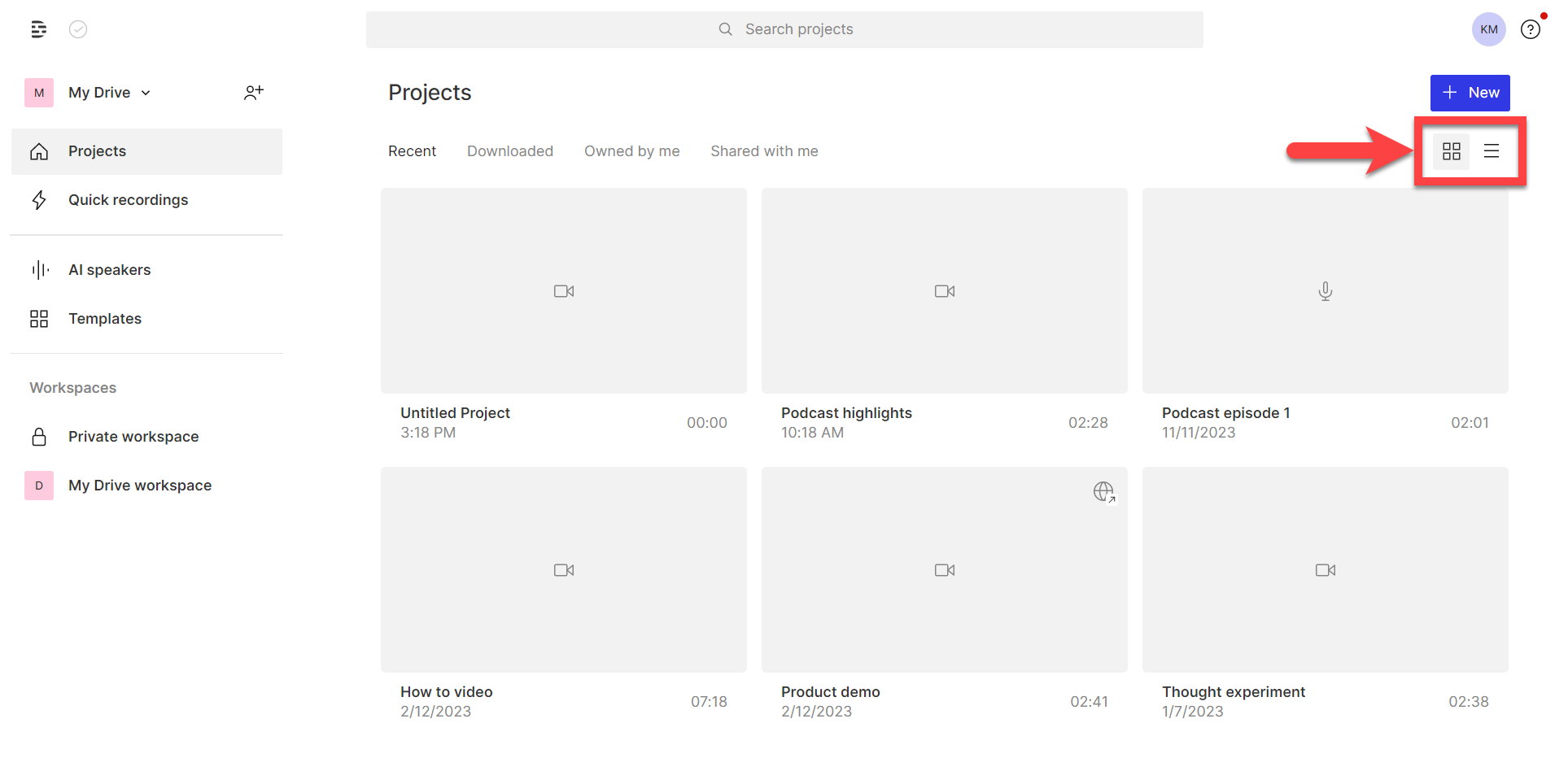 Working offline
When you open a project, Descript will automatically download it to your computer so it works offline. Projects not locally downloaded will have the download icon

 next to the project's name in the Drive View.
Sidebar

The sidebar allows you to:
| Sidebar tabs | Description |
| --- | --- |
| Recent projects | View and sort your projects based on which you have recently viewed |
| Quick recording | Area where you can access recordings made with the Quick Recorder |
| Shared with me | View projects that you have been given project access to |
| Downloaded | View projects that have been downloaded to your computer |
| Voices | View, manage and create new custom Overdub voices |
| Templates | View, manage and create your template projects |
| Private workspace | Storage area for projects you want to limit access to from other drive members |
| Drive workspace | Storage areas for projects all drive members have access to |
The header

In the header of the Drive View, you can search for projects and content across your drives, access your account and app preferences, set the app's color theme, and logout of your account.