Studio Sound is a powerful feature that uses Artificial Intelligence to enhance speakers' voices while reducing and removing background noise, room echo, and other sounds you don't want.
Using Studio Sound
To enable Studio Sound on a file, open the File Viewer by selecting the file in the Project Files folder of the Project Sidebar. Once you've opened the File Viewer in the Inspector sidebar, click the Studio Sound checkbox under the Effects section.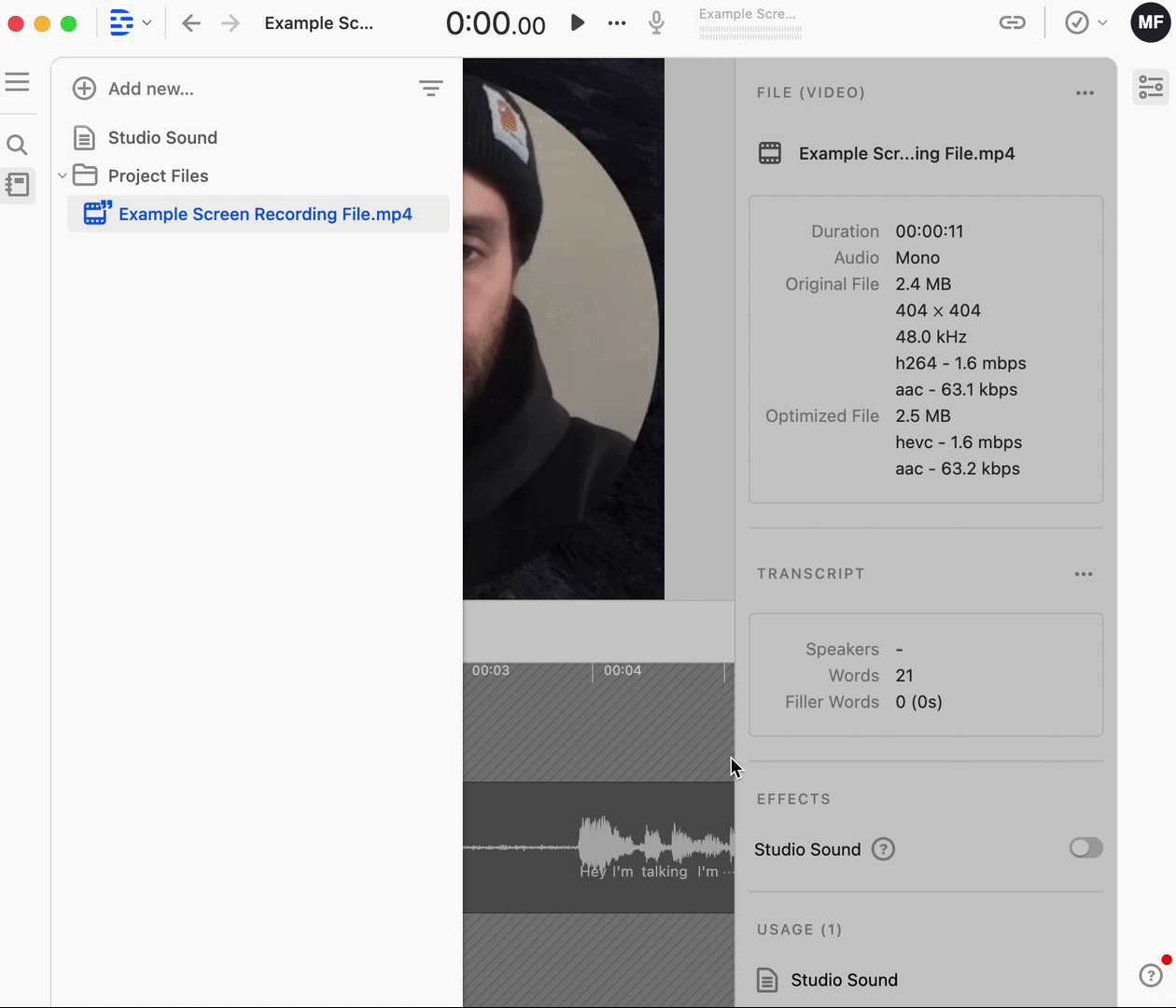 A popup message will display indicating that Studio Sound is being applied to the file (this may take several minutes depending upon the size of your file). After the audio is enhanced, you'll see the Studio Sound toggle turned on, signifying that the enhancement is completed.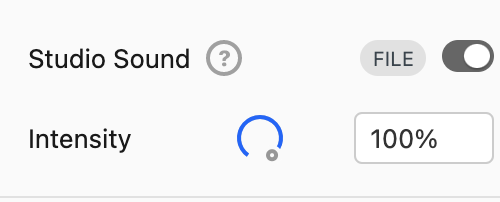 You can enable and disable Studio Sound on the file from this view moving forward.
You can also enable Studio Sound from the Clip Inspector. To do so, select your clip and open the Clip Inspector and click Add Effect. From there, you'll see an option to apply Studio Sound at the top of the list of effects.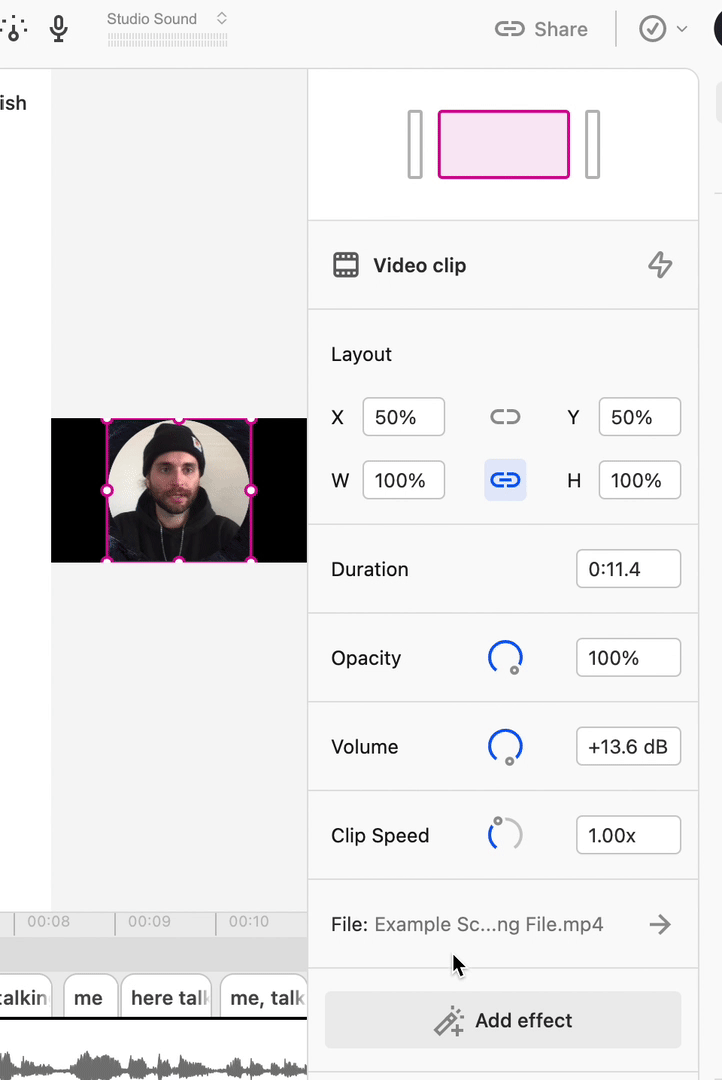 Frequently Asked Questions
Can I control how much Studio Sound corrects my audio?
You can control the intensity of Studio Sound from the Clip Inspector by adjusting the intensity dial, or manually typing in the percentage of intensity.
How can I enable Studio Sound on my Screen Recordings?
Studio Sound can be enabled for screen recordings in the Screen Recording menu as shown below.