You can quickly access the Help Center and other support resources from within the app. To do this, open Descript and click the Help Center (?) icon at the top-right of the window.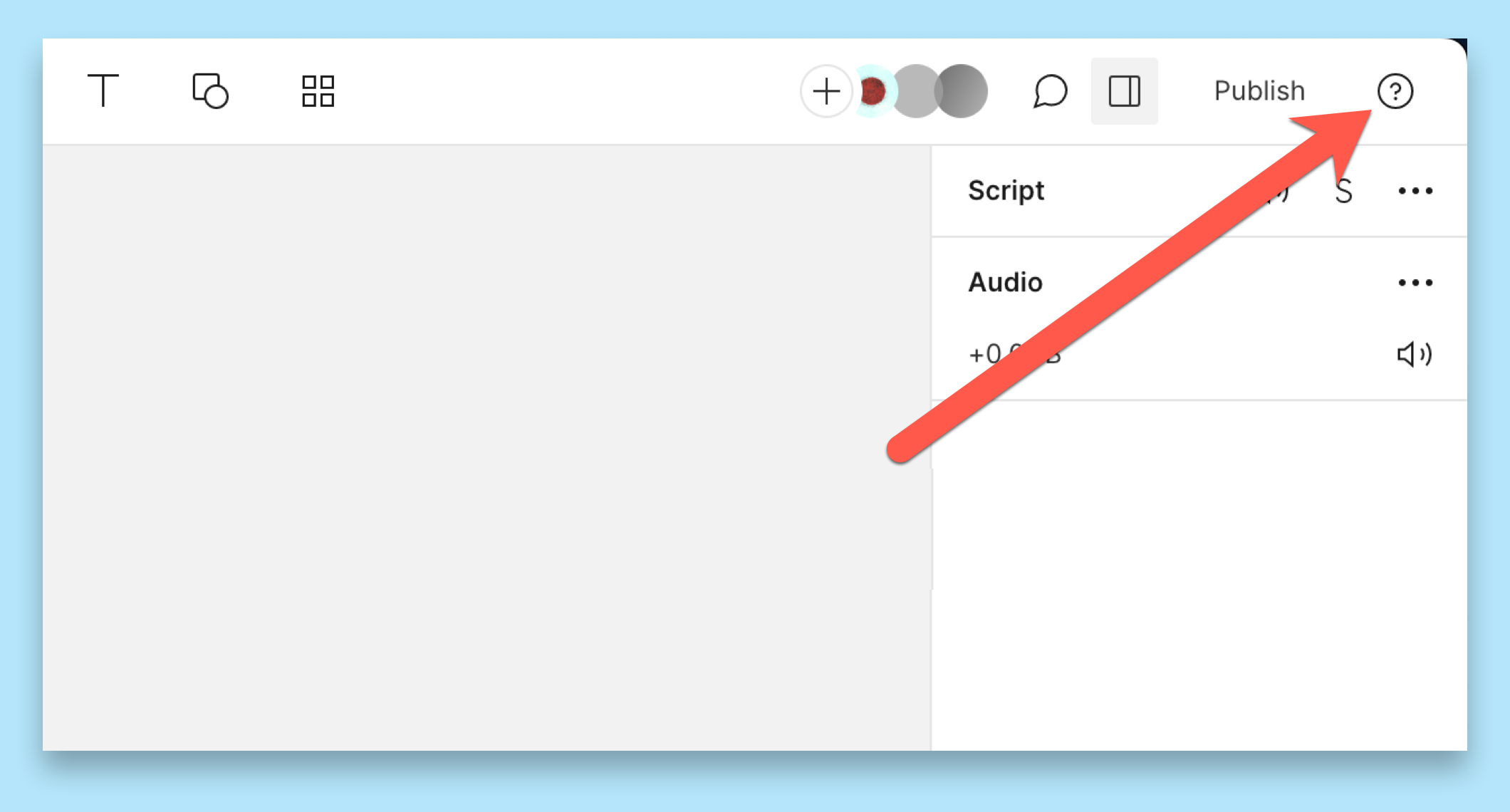 From here, you can find links to the most common support resources.
Help center - Check out lots of great articles on our Help Center to learn more about Descript and its features.
Feature requests - Let us know how you would like to see Descript improved by creating, upvoting and commenting on our feature request pages.
What's new - Visit our changelog to see a summary of the latest updates we've made to Descript.
Contact us - Search for help articles from directly within the widget, or get in touch with a member of the Descript Support team.
Join beta program: With Beta, you'll get early access to new features - Learn more about how you can join Descript's Beta program here.
Quick actions — access the Conductor to perform a wide range of commands. Learn more about the Conductor.
Keyboard shortcuts - Streamline your editing process by learning our quick edit shortcuts.
Show software licenses - See a list of licensed software utilized by Descript
Send diagnostic data - Send diagnostic information to the Descript team when troubleshooting issues.
Check for updates - See if your application is up to date.