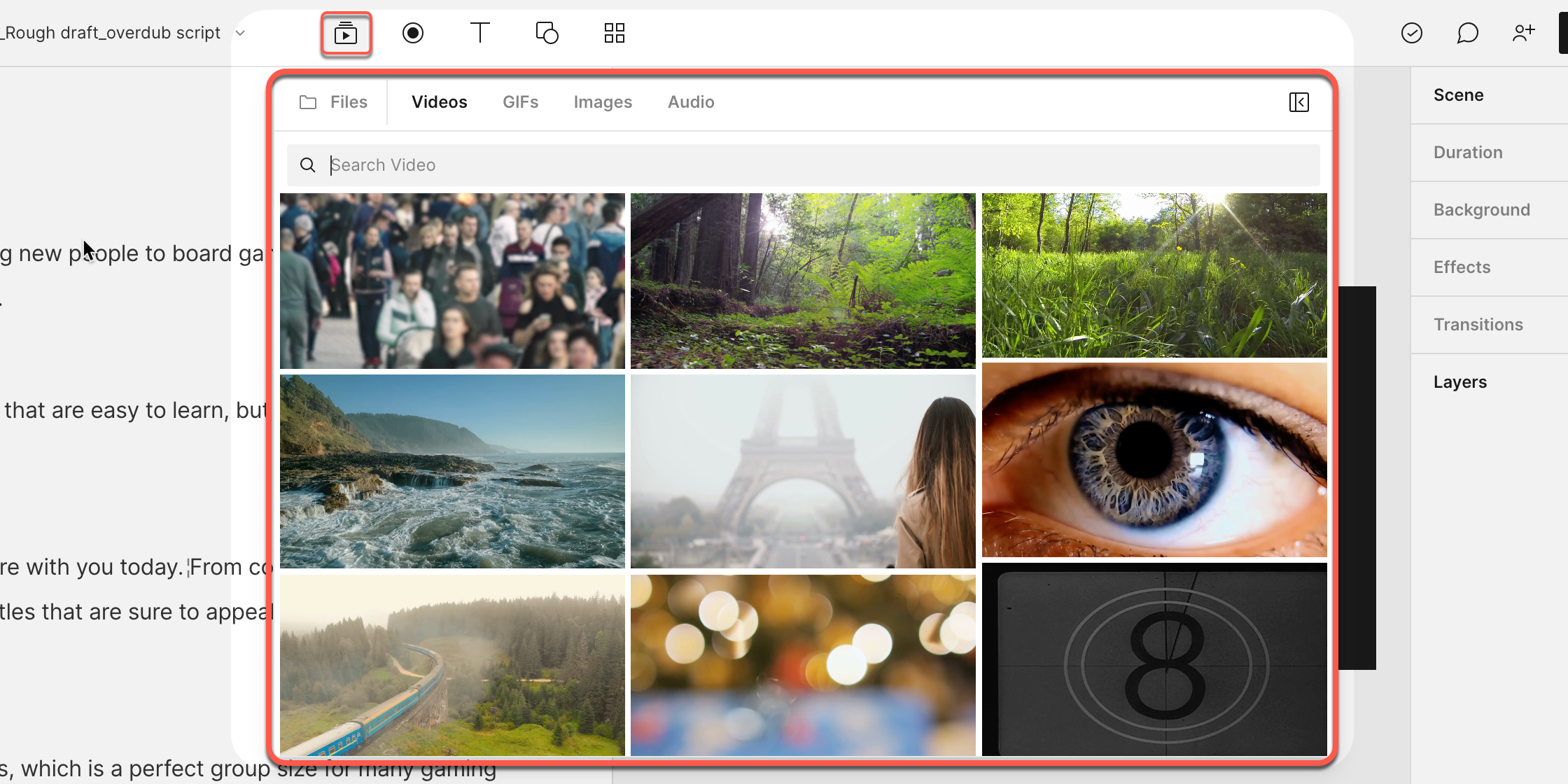 The media library offers a comprehensive set of tools for managing project files and media, streamlining the process of importing, organizing, and using various media types in your compositions. You can open the media library by clicking

in the top bar.
How the media library is organized
Understanding how project files are organized in Descript will help you navigate and manage project media effectively:
The Files tab contains all project files you import into your project and any recordings made.
The Videos, GIFs, Images, Music, and Sound effects tabs contain stock media. Descript's rich library of premium stock media and integrations with Unsplash and GIPHY allow you to quickly enhance your content and be added to your project.

Stock media is added as a project files
When you add stock media to you project from any of the stock libraries, the file will be added to your project as a project file and stored in the Stock Media folder of the Files tab.
Adding and interacting with your project files
Replacing and Updating Files
You can replace existing project files with new versions containing the same underlying content. This is especially useful when encountering issues with the current project file or needing to swap out a scratch track with a final version.

You can replace a project file's transcript is made easy in Descript, making it an excellent option for situations where you start with an automatic transcription and later decide to replace it with a pre-written transcript or a White Glove transcript.