Descript can automatically transcribe 23 different languages.
Available transcription languages
English (US)
Latvian
Romanian
 
Catalan
Finnish
Lithuanian
Slovak
Croatian
French (FR)
Malay
Slovenian
Czech
German
Norwegian
Spanish (US)
Danish
Hungarian
Polish
Swedish
Dutch
Italian
Portuguese (BR)
Turkish
Set your transcription language and preferences
The first time you import and transcribe files in Descript, you will be prompted to set the transcription language. Learn more about importing and transcribing files.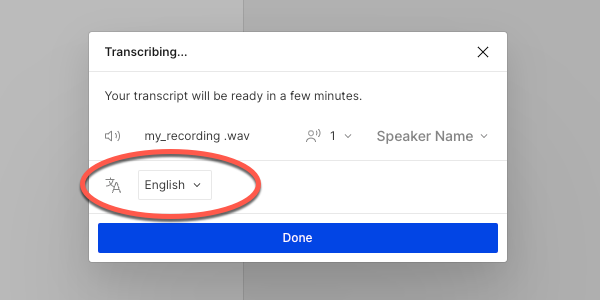 You can change your transcription language and toggle on or off Always ask for language before transcribing from your App settings.
Re-transcribing a
fter choosing incorrect language
If you accidentally had the wrong language selected during transcription, you can always re-transcribe the file:
Before proceeding...
Make sure you enable Always ask before transcribing in your App settings.
Keep in mind that re-transcribing a file will deduct transcription minutes from your monthly transcription hours.
At the top of the editor, click to open the Media library.
Select and view the Files tab.
Select  to the right of the file name and select Re-transcribe file.
Set your transcription language.
Press Transcribe.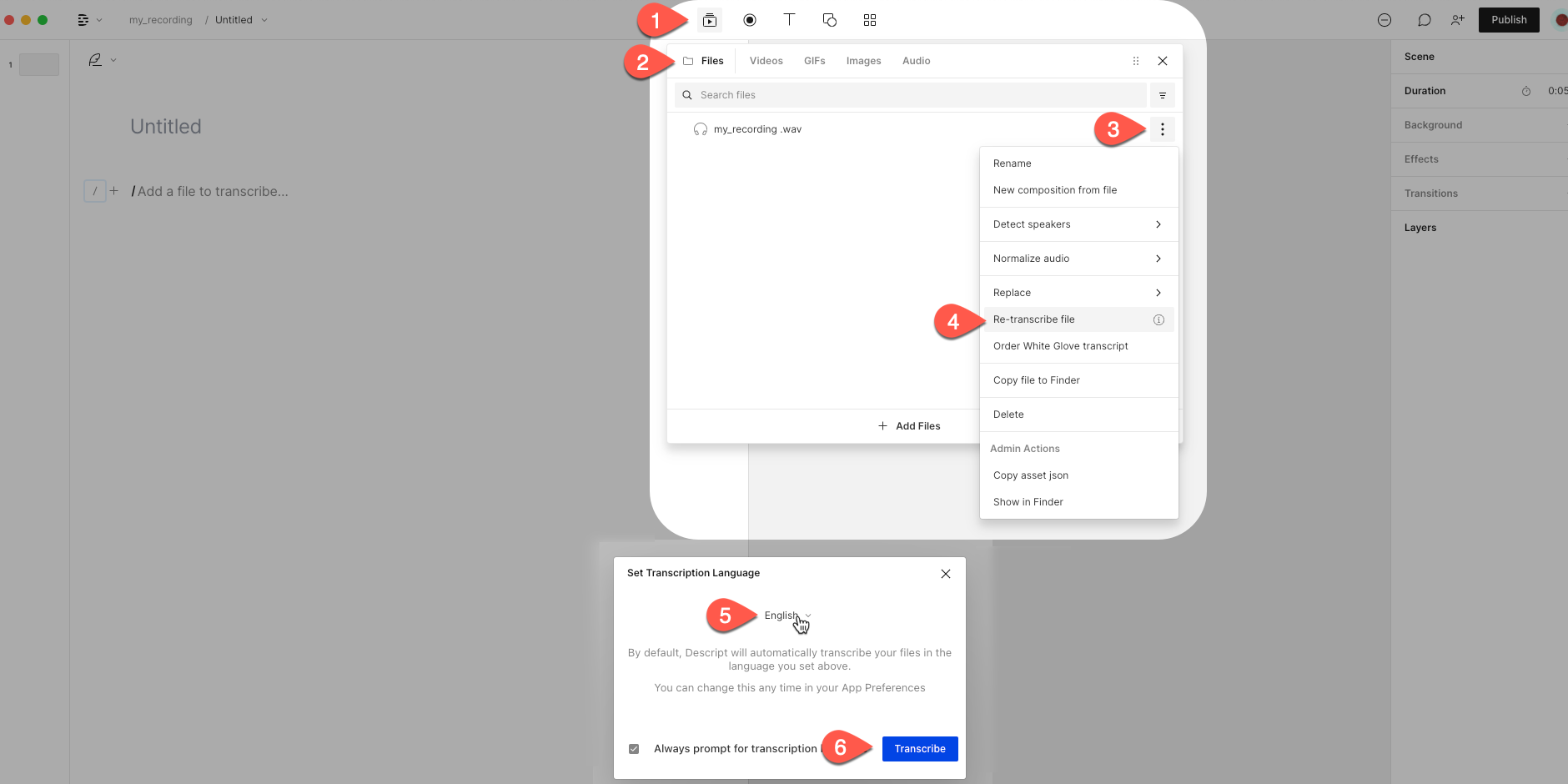 Unsupported multi-language features
There are a few notable features that are only supported for English transcription:
Filler word detection - Filler words are not included in automatic transcripts other than English.
Live transcription during recording
Inverse Text Normalization (ITN)
ITN is only supported in English, French, and Spanish. ITN is the programming logic that translates numbers to common-use formats (for example, converting "Nineteen Forty-Five" into "1945").
Translation and multi-language files
Descript will only transcribe the currently selected language. If you have a file containing multiple languages, you'll need to transcribe it separately for each language.
Translation is currently not supported.