This article will show you how to use an AI Speaker to generate text-to-speech in your project.
Before getting started
You can start writing your text at any time, but generate the AI voice's audio, you'll need:
To be connected to the internet
Create and select an AI speaker, use an existing one, or choose a stock voice
How to generate text to speech
Open or create a project.
Start writing your script in Write mode.

Simply start typing on any blank line in your project

. You'll know Write mode is enabled when a blue border is around your script and "Write mode" indicated at the top of the script editor. All text written in Write mode will be blue.

Click Done writing to exit the text editing mode. You can enable this again later on to make corrections to your generated audio as long as it hasn't been converted to audio.
Click Add speaker and choose an existing AI Speaker or an AI stock voice. If you're creating a new speaker label, convert it into an AI Speaker to enable audio.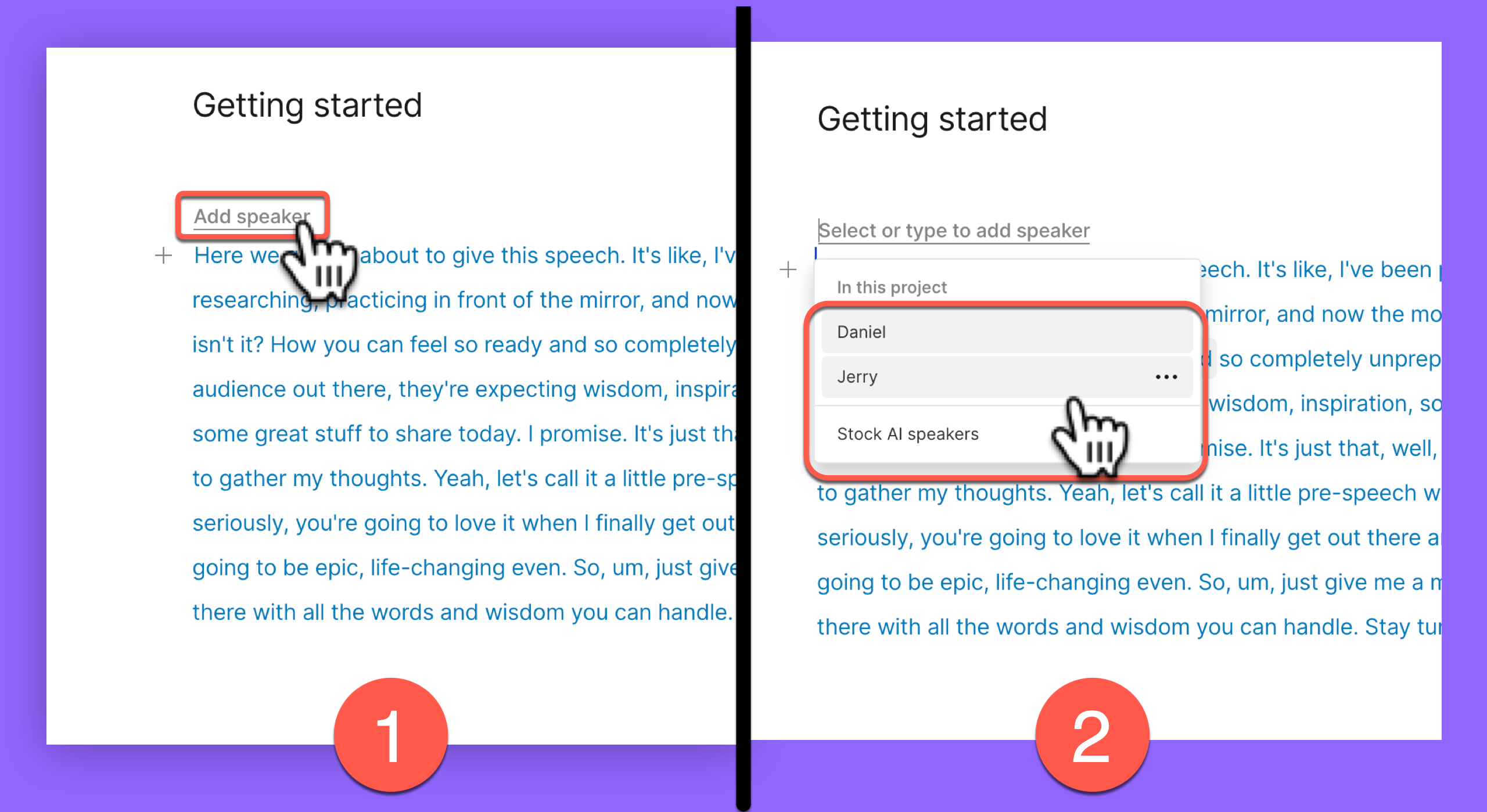 And that's it! Your text will start flashing, and your AI speaker's audio will periodically generate.