Descript makes it easy to collaborate with your team on your audio and video projects. When adding members to your drive, you have a couple membership roles to choose from.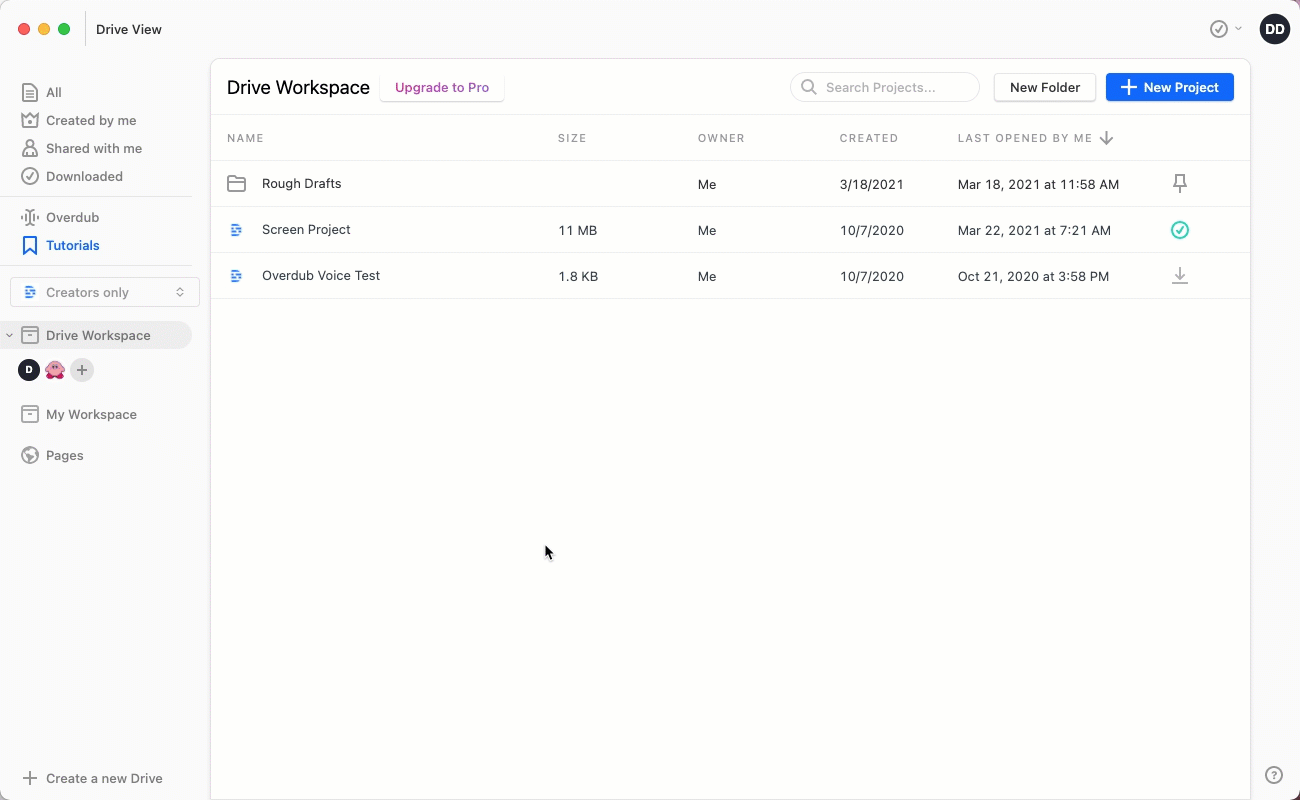 Editor
Editor members:
Can create/edit unlimited projects on the shared Drive.
Can initiate transcriptions on any team project.
Increase the monthly automatic transcription rate limit for the shared drive each month (amount of automatic transcription hours is determined by the plan type).
Contribute 1 additional Overdub License to the shared drive (Pro Plan drive members).
Basic
Basic members:
Can view and comment on all projects on the Drive Workspace.
Can initiate transcription for any project that they have created.
Screen recordings are limited to a maximum resolution of 720p.
Exported videos have a maximum resolution of 720p.
Videos exported by Basic members will have a watermark in the lower-right corner of the video.