Automatic transcripts are great, but manually adding speaker labels was a drag. So, we created the Speaker Detective — speaker labels powered by AI. Here's how it works:
Add your file(s) and check the box for Detect speakers. A text box will be displayed that allows you to specify the number of speakers in your file. Once you've added the number, click the Transcribe button to start transcribing.
The Speaker Detective will run as your file is automatically transcribed. Typically, a 60-minute file takes 2–3 minutes. A notification will alert you when it's done.

Note
Speaker Detective is available for files up to 2 hours long.
When the notification appears, click Identify speakers.

Listen and identify who's speaking. Add new speaker names, or select an existing name from the list.
When you've listened to all of the clips, close the window. Speaker labels will appear in your transcript.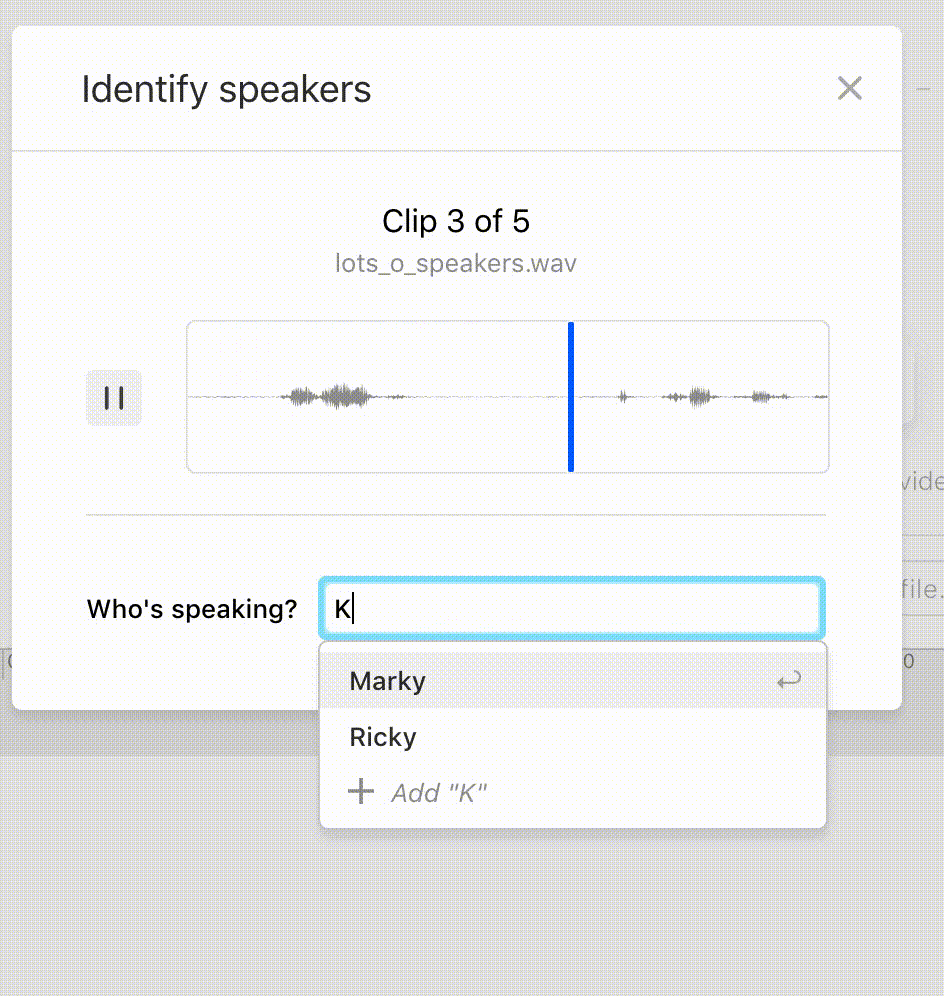 Drag and drop to adjust the speaker labels.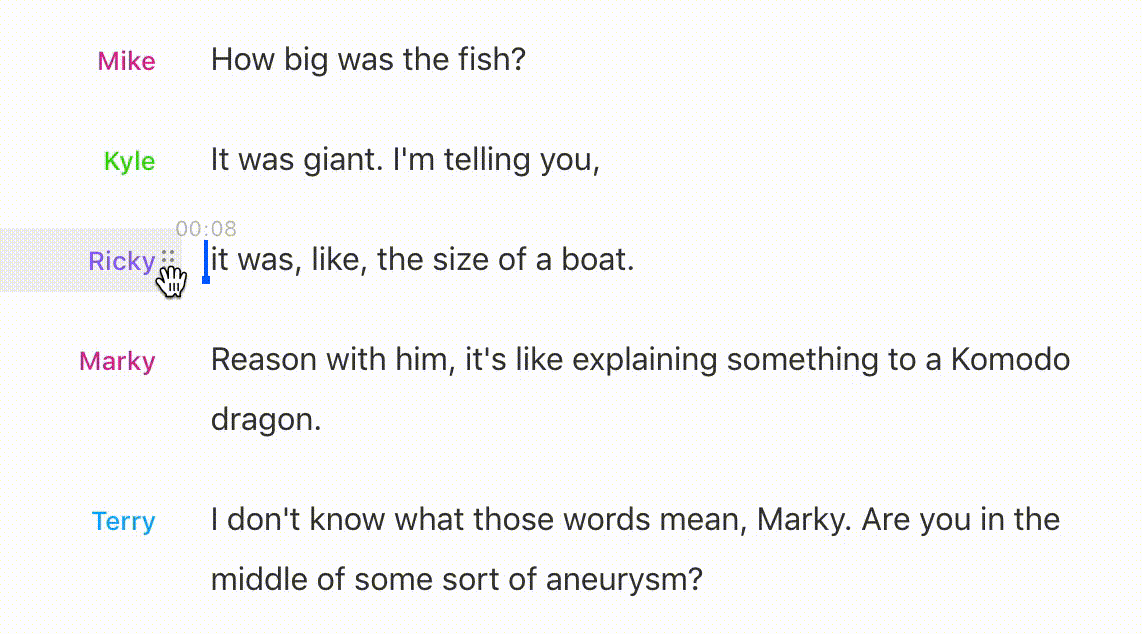 Your speakers are now labelled! Once you add labels, Descript will remember them and apply them intelligently even as you cut, copy, and paste among compositions.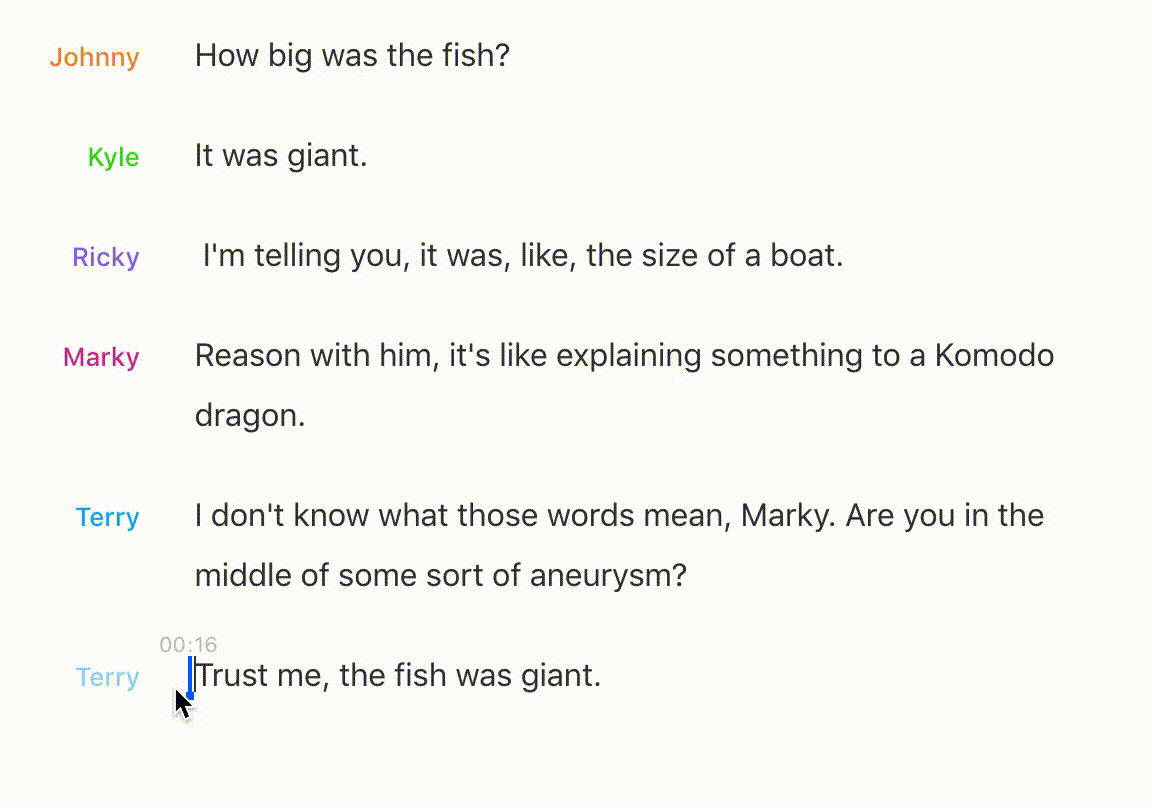 Please note: Speaker Detection requires a minimum file length of 30 seconds