Descript's powerful publishing features allow you export a snapshot of your composition online, and provides a URL that you can share with others.
Getting Started
First, click on Share button at the top-right of the application window then select the Export tab.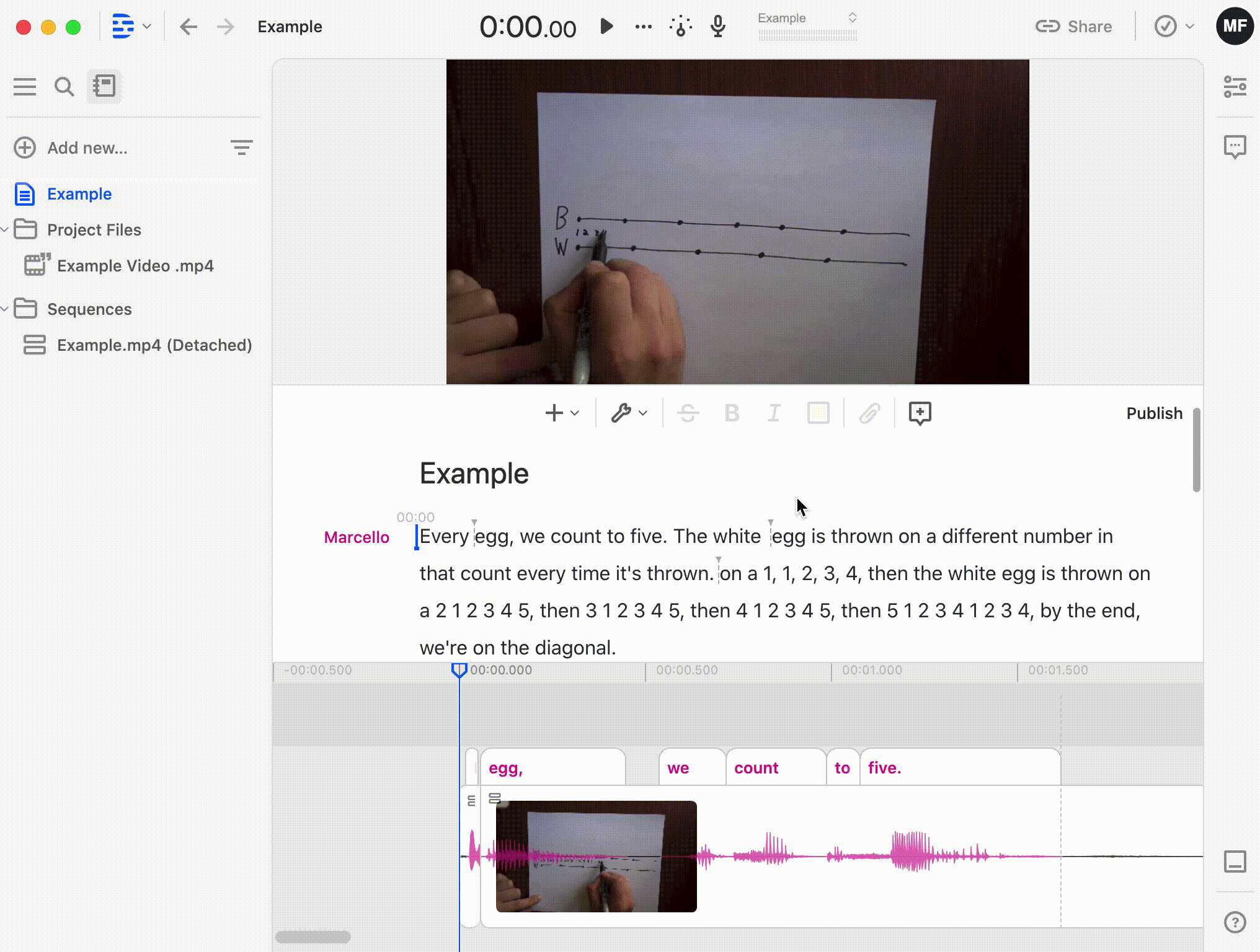 The Cloud Export section allows you to choose between publishing to a Page, Audiogram, or one of the available cloud content platforms.
Export Selection
If you only want to publish a selection of your text, make sure to highlight your text prior to clicking the Publish/Share button.
Page
When you publish to a Page, your Composition (or selection) will be exported to the cloud. A shareable link that you can provide to your listeners, or embed in a webpage.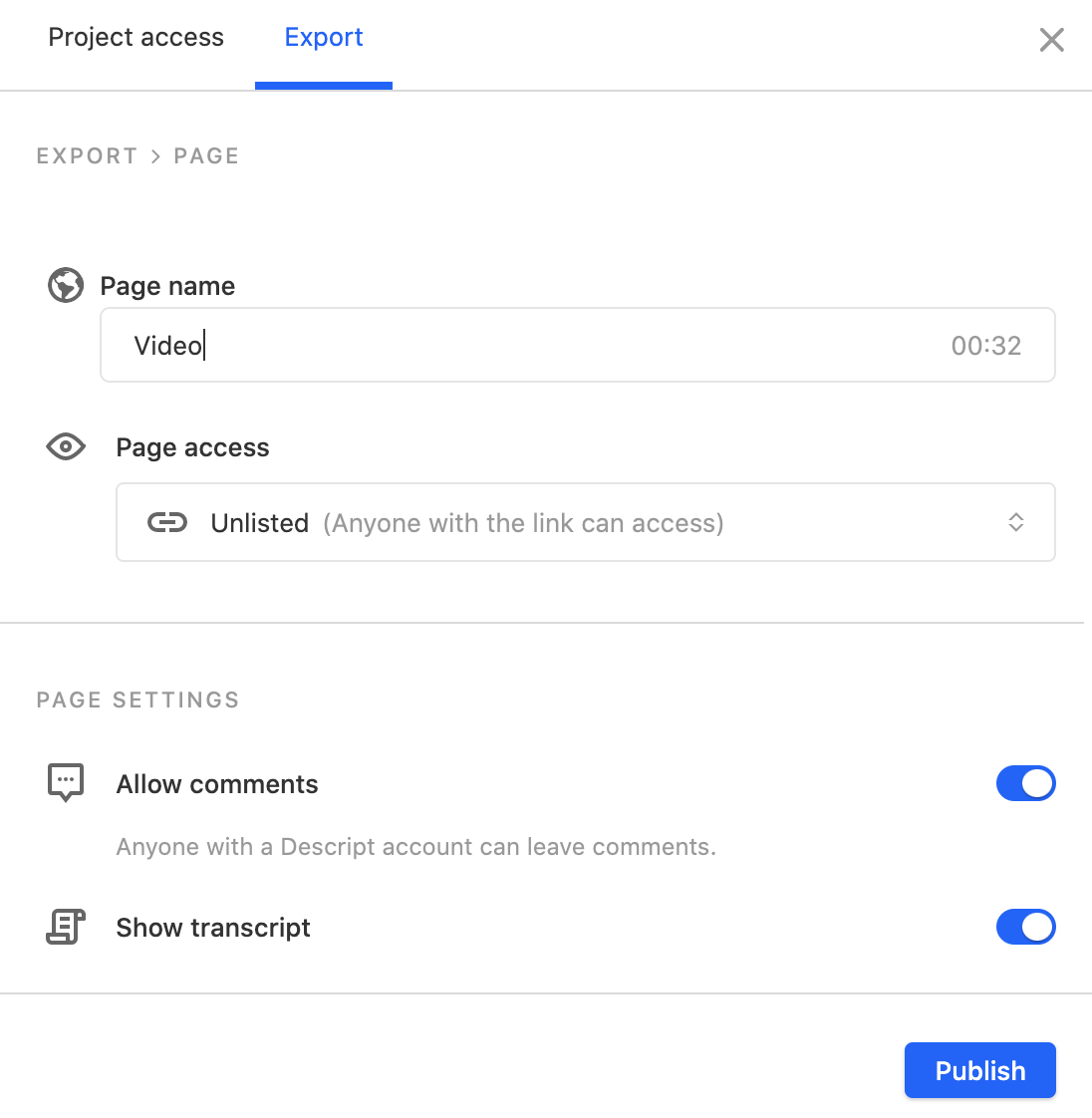 Here you can:
Edit the Page name
Copy the shareable link
Toggle the display of comments (you will be notified by email whenever a comment is received)
Toggle the display of the transcript
Unpublish or Republish an update to your Page
Limitations on 4K files
The following types of 4K videos are limited to 1080p resolution (1920x1080) when publishing:
Imported 4K videos
4K videos (captured with Descript's Screen Recorder) that have been edited in any way.
4K files that are created with the Screen Recorder and have not been edited or modified will be published in full 4K resolution. We expect to fully support 4K edited files in a future update.
Once you're ready, click Publish and a link to your new page will be copied to your clipboard that you can paste wherever you like. You can also click to open the file, or copy an embeddable code to add to your webpage.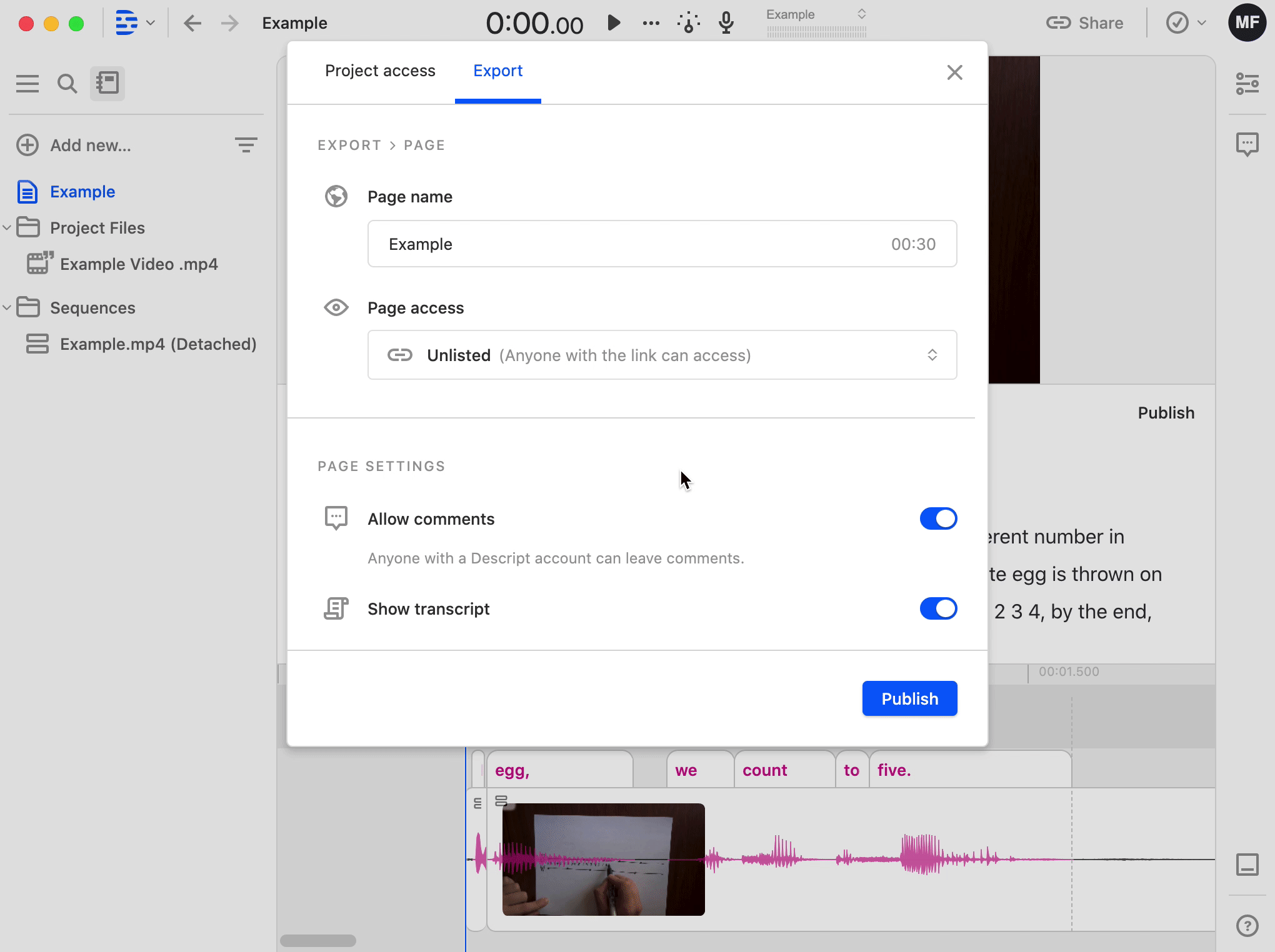 Audiograms
Audiograms allow you to create a unique text version of your media with a variety of templates and display features.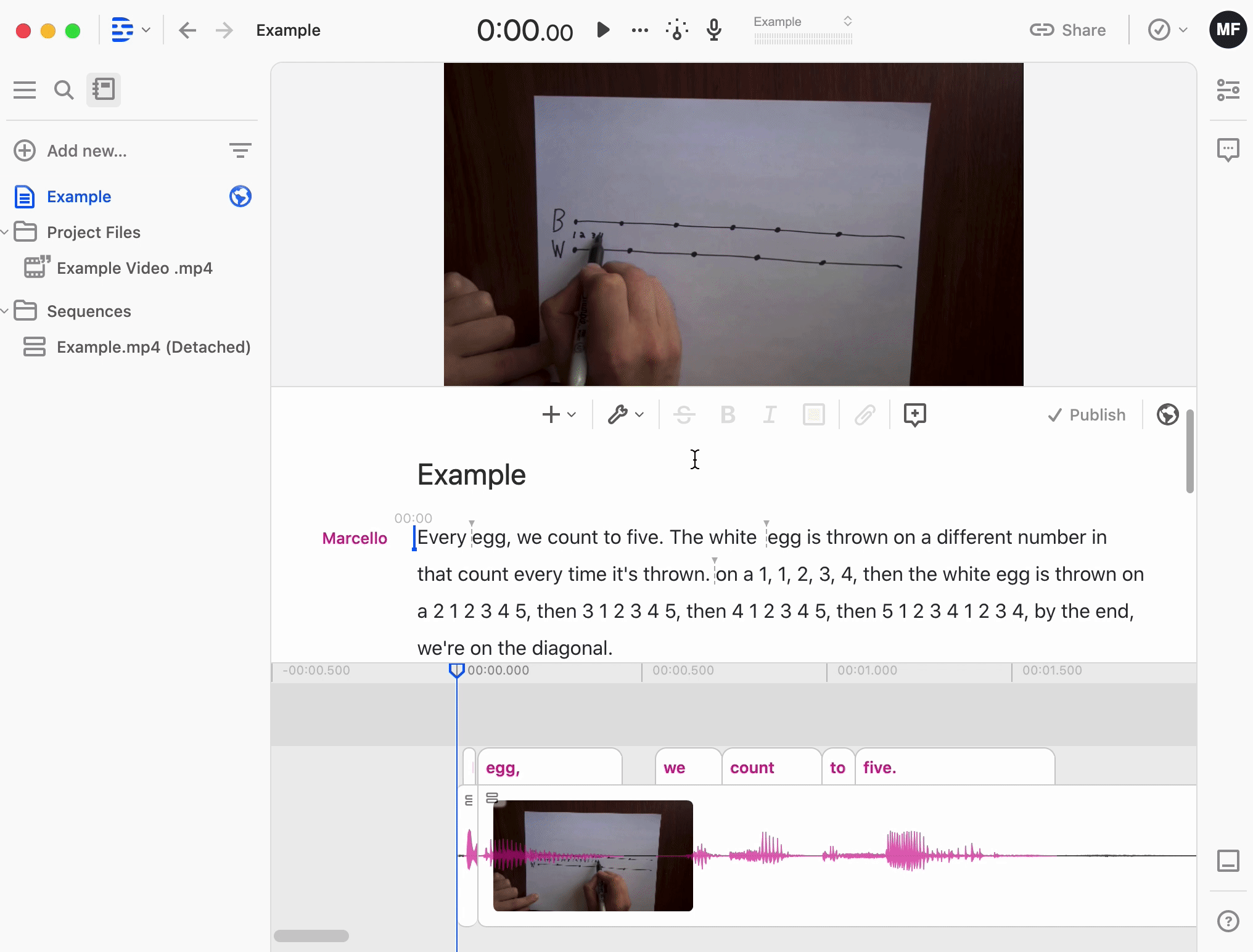 Here you can edit the Page name, selection size, template style, titles, accent color, set a custom background image, or select a badge.
YouTube
When you choose to export your media to YouTube, you will first be prompted to publish your Page.
After your file is published, you'll have the opportunity to modify basic YouTube display settings for the Description, tags, Privacy settings and category. When complete, click the Sign in button.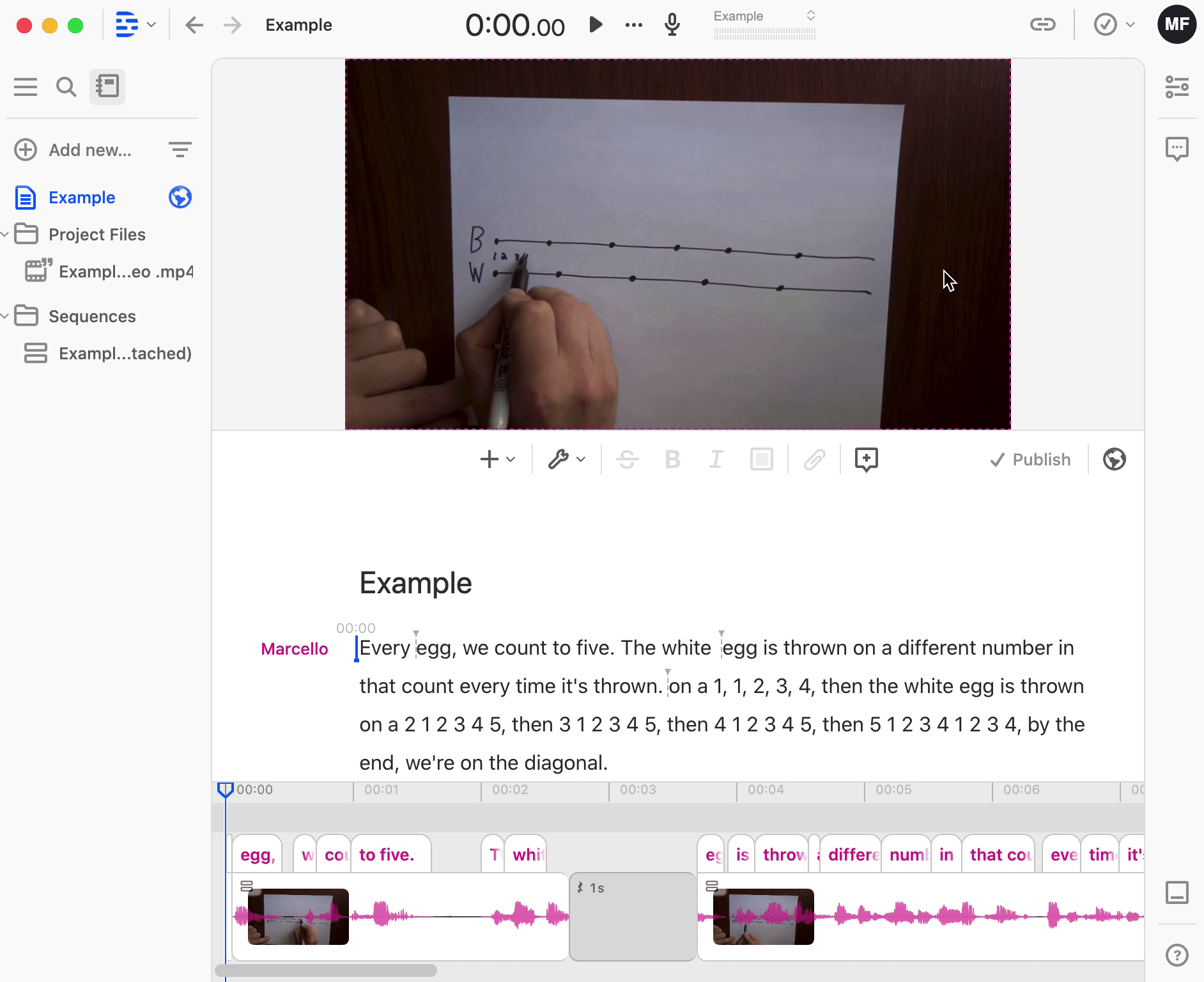 You will be prompted to sign in to YouTube securely and authorize Descript to publish the content to your account. You may do so by clicking the Allow button.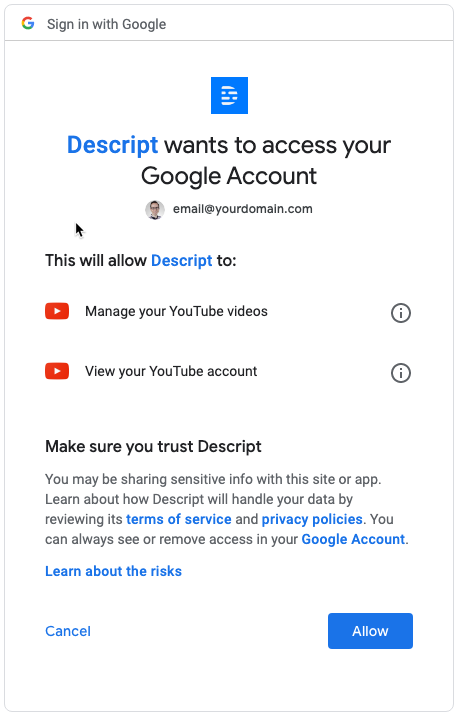 Additional hosting providers
Descript now supports a variety of online publishing providers which you can directly export to. Click on the More... button to choose from the list of supported providers shown below:
Buzzsprout
Headliner
Hello Audio
Podcast.co
Podiant
VideoAsk
Viewing your Page
Once your page has been published, you may download it, copy the URL, or copy the embed code. You can also highlight a section of text to leave a comment by clicking on the + button.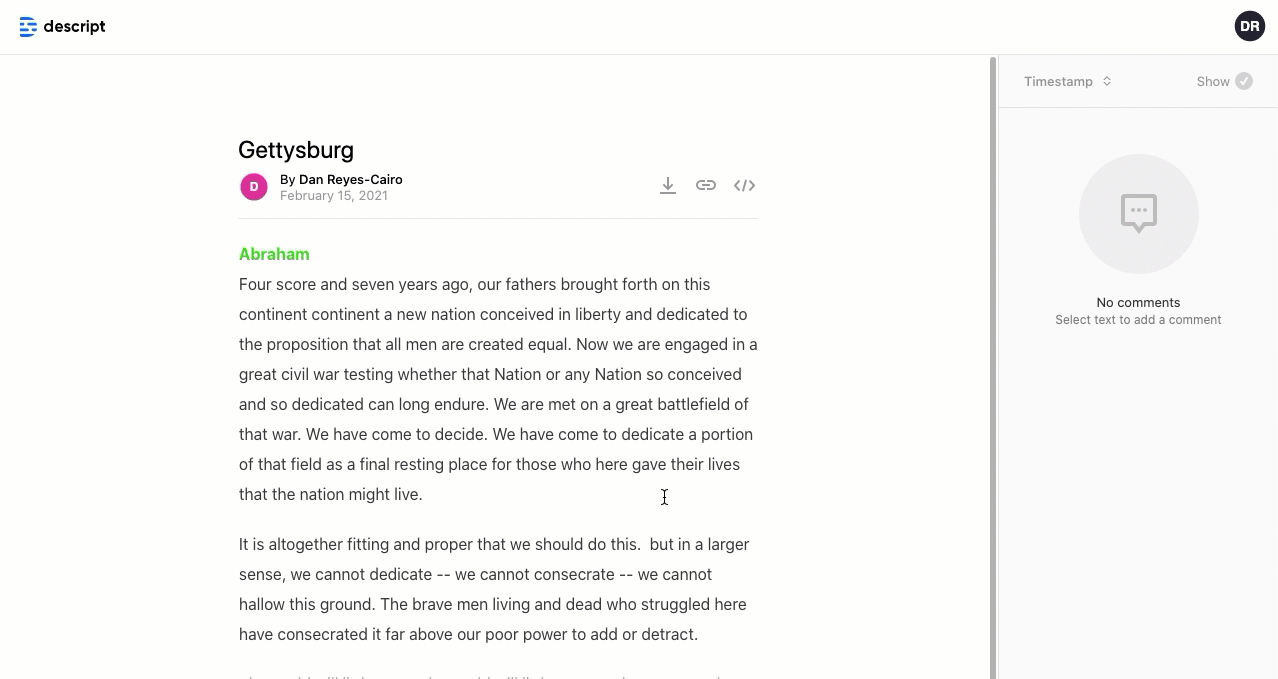 Viewing a list of your published files
To see the list of published Pages, navigate to your Drive View (File > Open Drive View) and click on the Pages tab on the left-hand sidebar. Here you will see your list of Pages and have the option to copy a link to the file, rename, download, open the original project, or delete the file.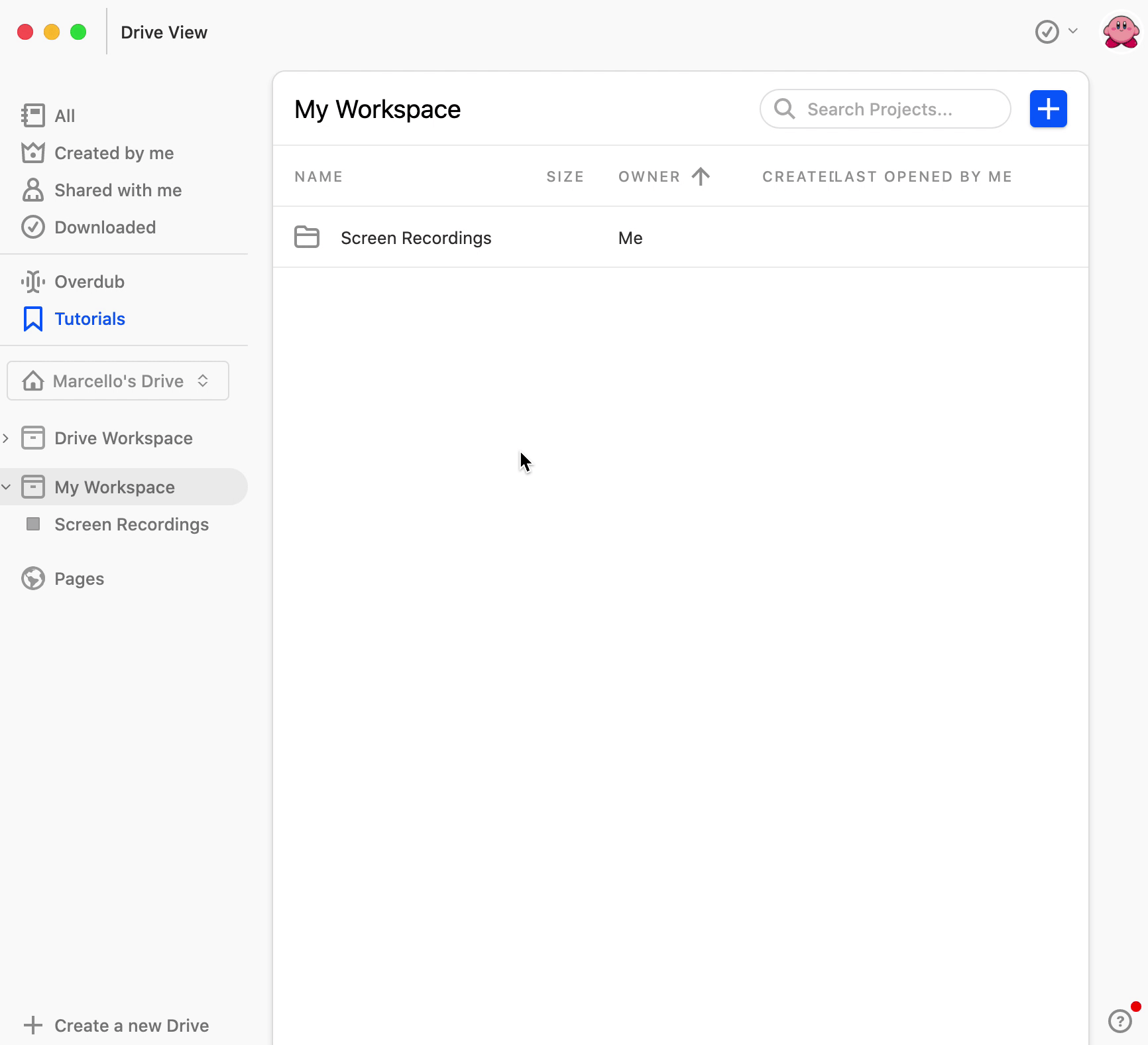 Removing a Published Page
To delete your Page, click the Pages tab on the left-hand side of the Drive View, locate your Page and then then click on the ellipsis icon to the right of the page title. Click the Delete button, then select Delete Publish to confirm.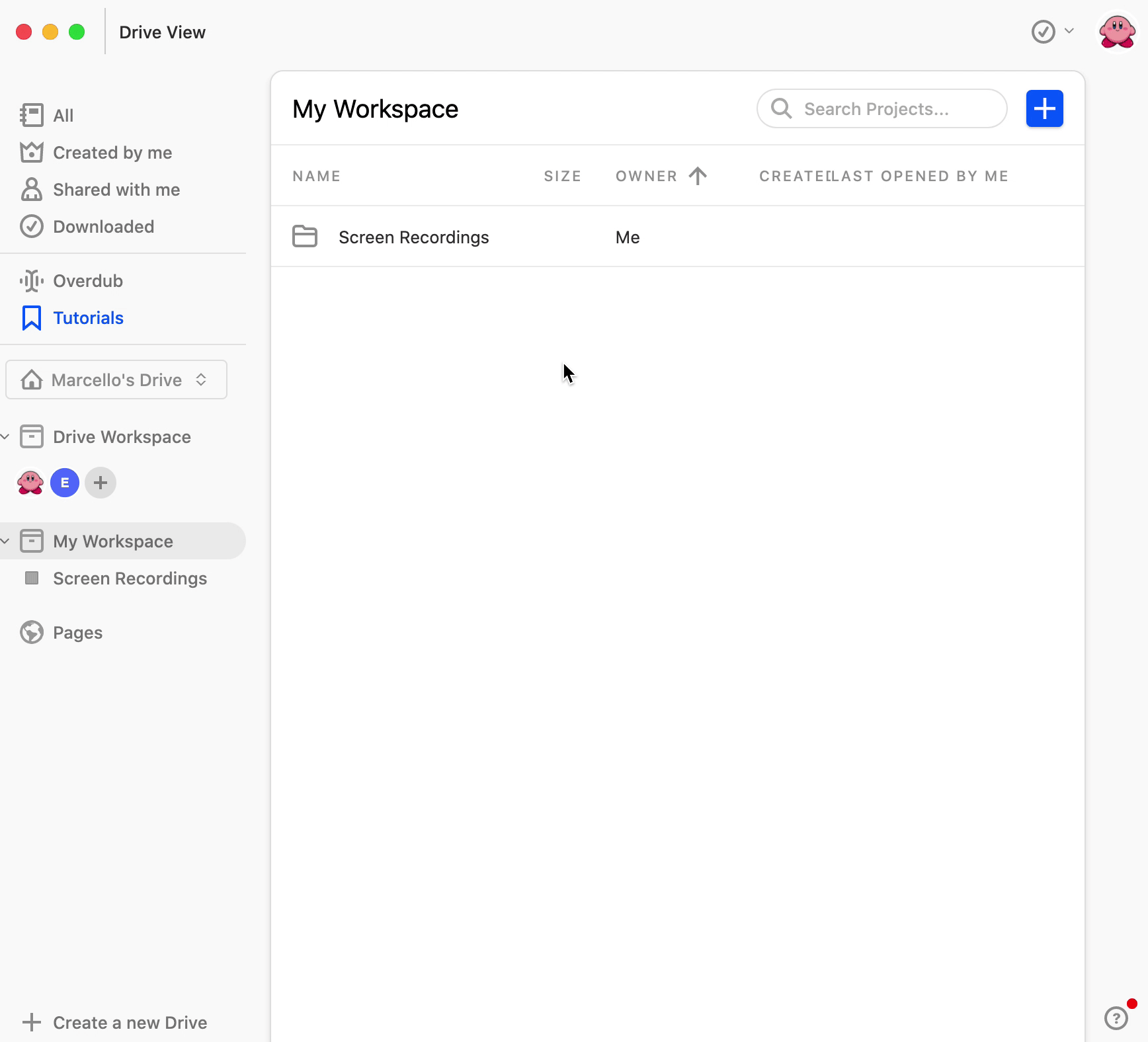 Content Length
Creator Plans may publish:
Audiograms up to 2 minutes long
Video up to 1 hour
Pro plans may publish:
Audiograms up to 30 minutes
Video up to 3 hours