In this guide, we'll show you the steps for setting up and making a recording using Descript's Quick Recorder.
Before getting started
If this is your first recording, or you have reinstalled Descript, you'll will need to set up the Quick Recorder before continuing.
1. Open the Quick Record
Select the

icon in the notifications area (Windows) at the bottom of your screen, or in the menu bar (Mac) at the top of your screen.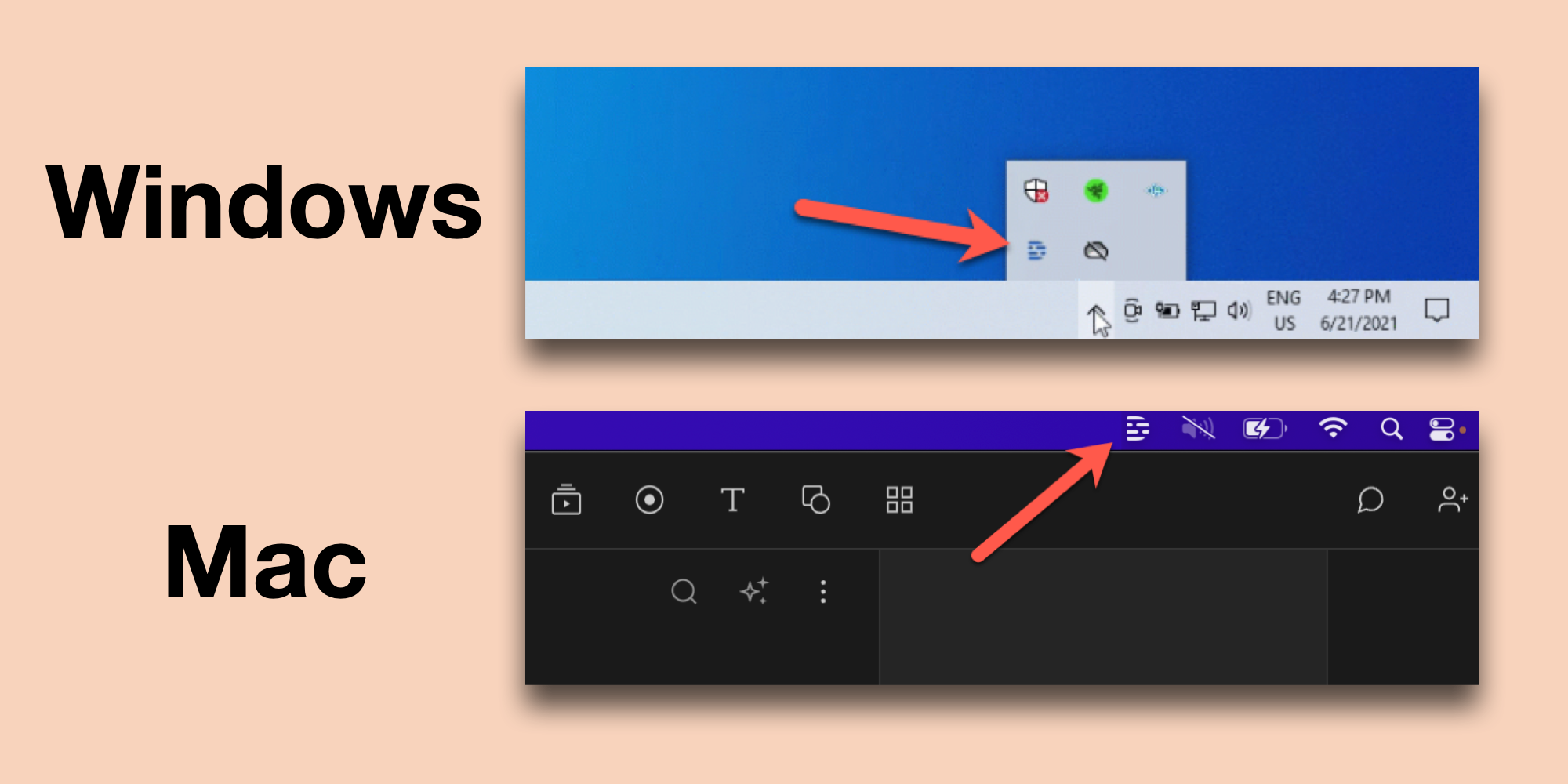 Not seeing the D icon?
You can run the Quick Recorder without opening the main Descript app. If you have the main app closed and are not seeing the

icon, the run-in-background setting is likely disabled or you have too many other apps in the menu bar. Open up the main Descript app to access the Quick Recorder. Then enable run in background from the Quick Recorder settings. Or, quit out of other apps until the

icon appears.
2. Start Recording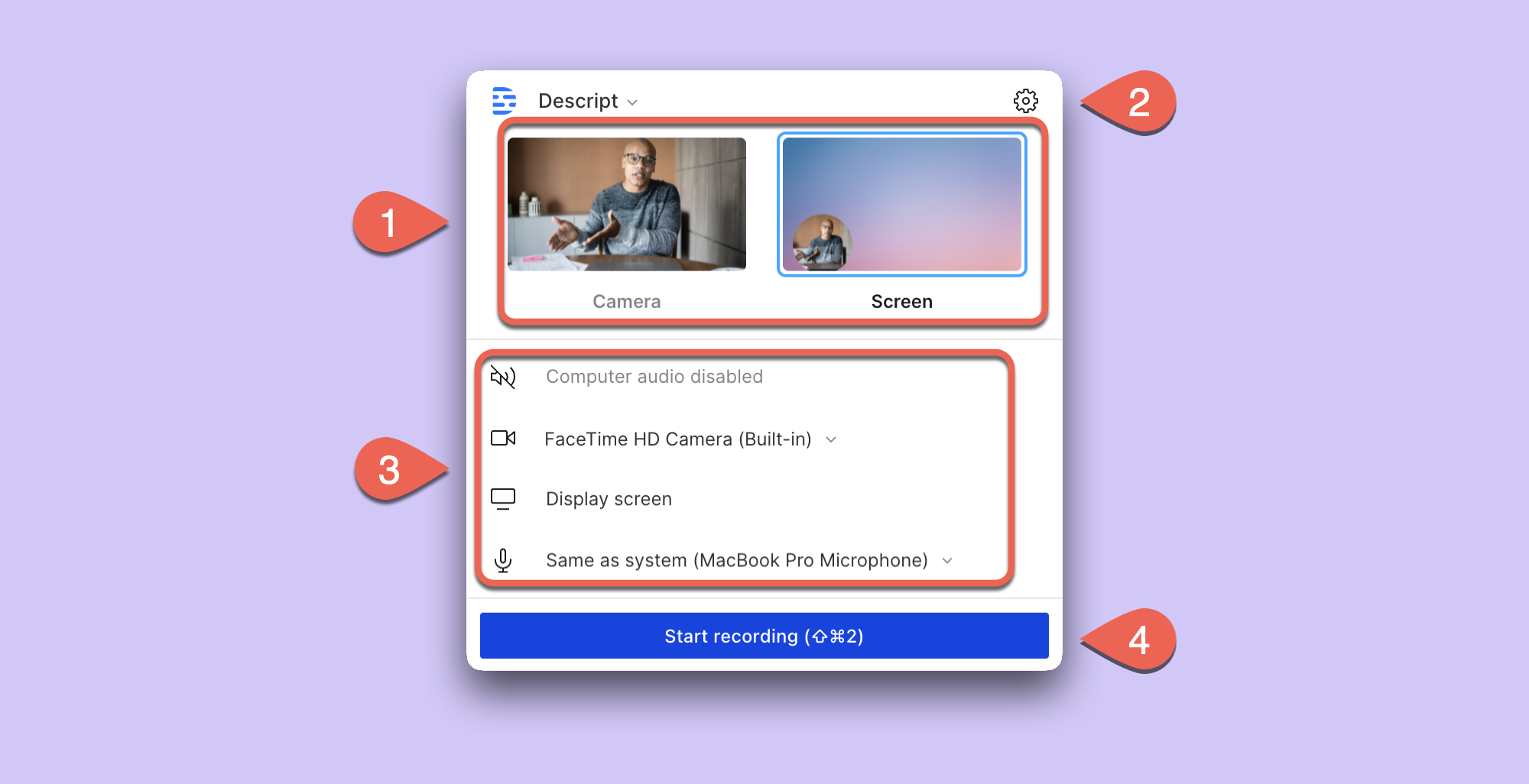 Once you've opened the Quick Recorder panel, choose Camera or Screen recording.
Click

Settings and make adjustments to your recording settings as needed. Click here to

learn more about recording settings.
Choose the audio and video inputs you want to record. You can record

computer audio, your

microphone, your display screen, and/or your

camera.
When you're ready, press . If you are making a screen recording, you'll need to first select the section of your display screen you want to record.
Press or the icon when you're done.
3. Edit or publish
Once you're done recording, two things will happen:
A Descript project for the recording with be created and stored in the Recordings folder of your private workspace.
The Quick Editor will open with your newly made recording. From here, you can make basic edits by editing the text in the transcript, remove your filler words, and toggle Studio Sound on to enhance your audio. If you're ready to share, you can publish the video and get a link. Or you can copy to a Descript project for more editing options, and publish from there.