Descript makes your monthly or annual invoice history available online or in the app via the account menu. Invoice history includes:
Invoices for monthly and annual subscription payments (including additional monthly transcription hours, if any)
Monthly invoices for White Glove transcription
Additional "One-time boost" transcription hour payments
White Glove transcription invoices are based on usage; if you did not purchase a White Glove transcription during a monthly period, the invoice will show as $0.00.
Viewing your invoice history
If you would like to view your invoices:
Visit https://web.descript.com/invoices or open the app and view the Invoice tab under your Account setting.



Select an invoice to view it.
Currently we only offer invoices through the website or in-app Invoices menus. Emailed invoices are not available at this time.
Viewing Receipts
If you want to save a copy of your invoice or payment receipt, simply click View Receipt at the top-right corner and you'll have an option to download a PDF version of your invoice or receipt.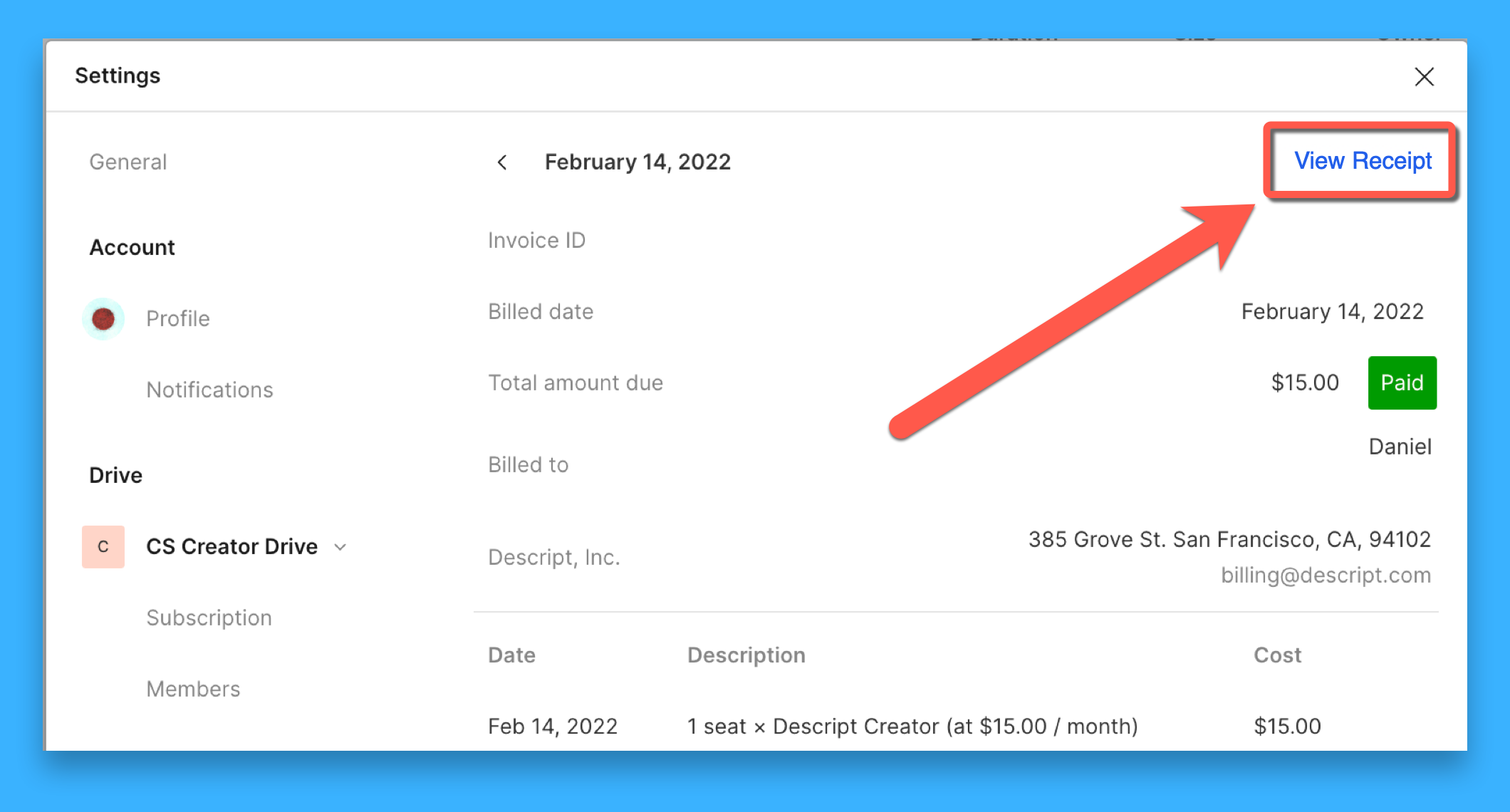 Not seeing the View Receipt button for an invoice?
You won't see the 'View Receipt' button for $0.00 invoices or if you used a coupon for a free charge. If you need a copy of that $0.00 receipt, feel free to reach out to our support team.