A Speaker helps identify the various speakers in your script, and are needed to generate AI speech. Once you add them, they'll be copied along with their associated content as you move them into different compositions and projects.
Adding a speaker
Place your cursor in your script where you want to add a speaker. Then, you can add a speaker by:
Typing @, or using quick actions and searching for 'speaker' and selecting Insert Speaker Label.
Type in the speaker's name, and selecting Create speaker (name). Alternatively you can select from one of the existing speaker labels in your project.

On a blank line, you can also add a speaker label by selecting ... > Add speaker label.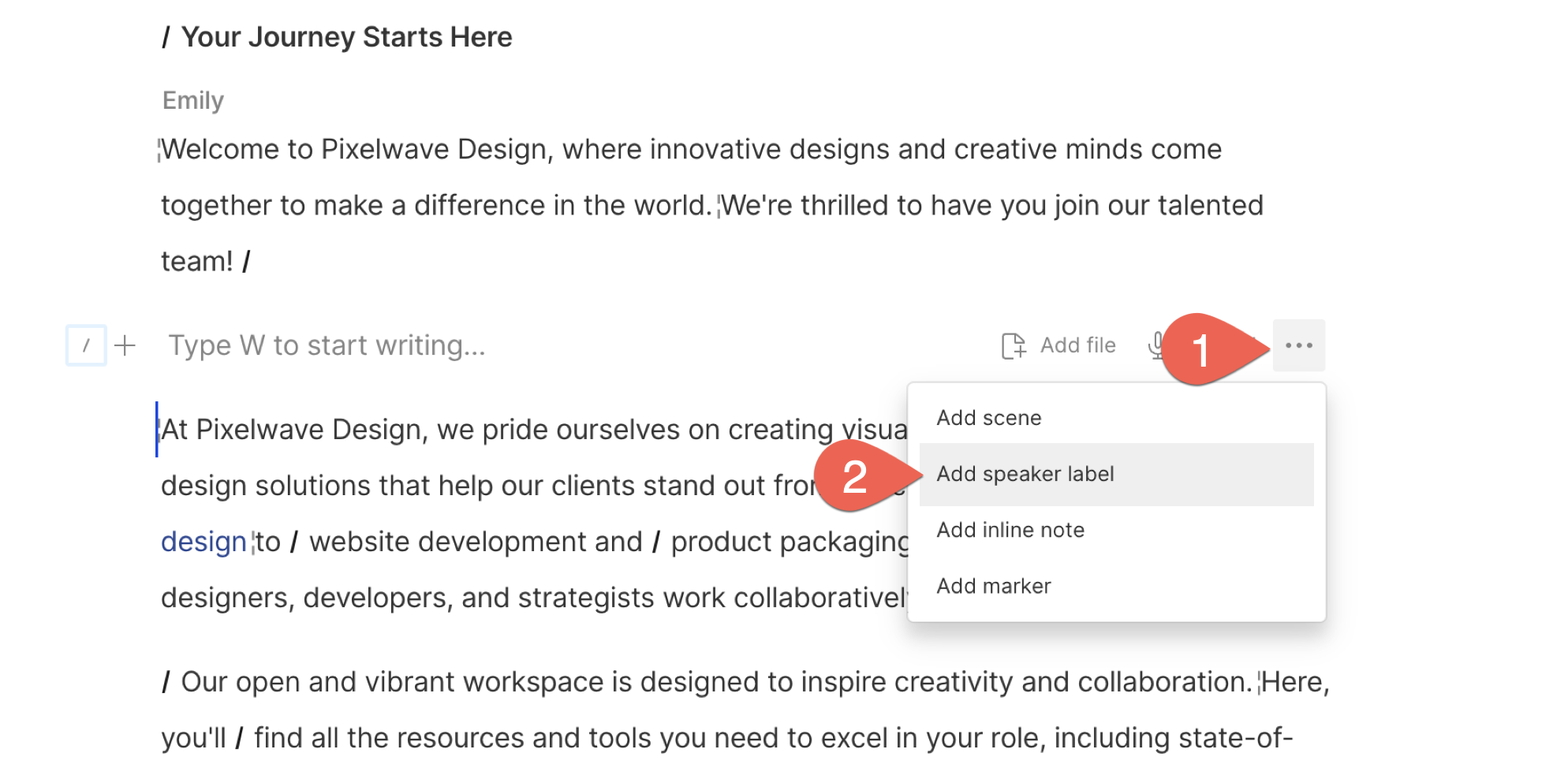 Moving a speaker
You can move a speaker label by dragging and dropping it to a new location in your script. As you drag the label, you'll see words in the script become highlighted in blue. Dropping it on one of these words will place the speaker before that word in the script, causing it to appear on a new paragraph line.

Changing a speaker
If you want to change an existing speaker label in your script:
Click on the speaker label in the script.

When changing a speaker label you can click the apply speaker button  to toggle between two options:

Applying the new speaker label to the end of the paragraph
Applying the new speaker label to all subsequent paragraphs until the next speaker change

Type in the new speaker name or select from the popup menu's list.