Receive notifications for your Descript project updates and share videos on Slack.
This integration is being reviewed for the Slack app marketplace. Once approved, it can be installed by searching for Descript on the Slack marketplace and clicking the "Add to Slack" button.
You can read more about our privacy policy here: descript.com/privacy
Connect your Descript account to Slack
After the Descript integration is installed on your workspace, users in the workspace can add the Descript app.
The Descript chat bot will prompt users to connect their Descript account if they haven't already.
Clicking the "Connect" button from the bot's message opens the browser for the user to login to web.descript.com
Once connected, users are redirected back to Slack where they can configure which drives they wish to receive notifications for with the command /descript notifications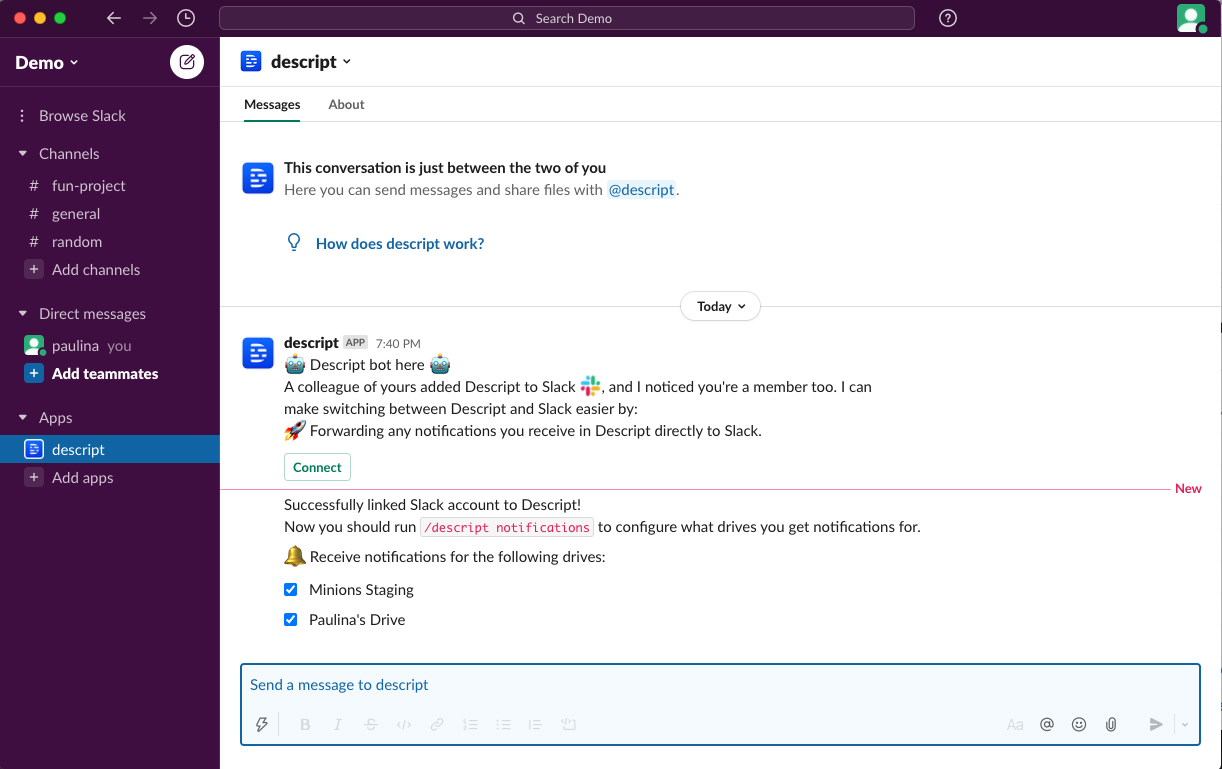 Notification types
Comments on projects
Comments on published projects
More features to come
Project access request notifications
New projects shared with you notifications