Sharing an Overdub Voice with other Drive members provides them the ability to generate Overdub, just as if they were the Voice owner.
Sharing a Voice
After an Overdub voice is recorded and trained, it is automatically shared with the voice owner by default. Overdub voices can also be shared with any member of a team Drive as long as there are sufficient voice licenses available (scroll below for details).
To share a voice, first navigate to the Overdub Voices menu from the Drive View. Click the voice to open the voice details page, then click Share Voice.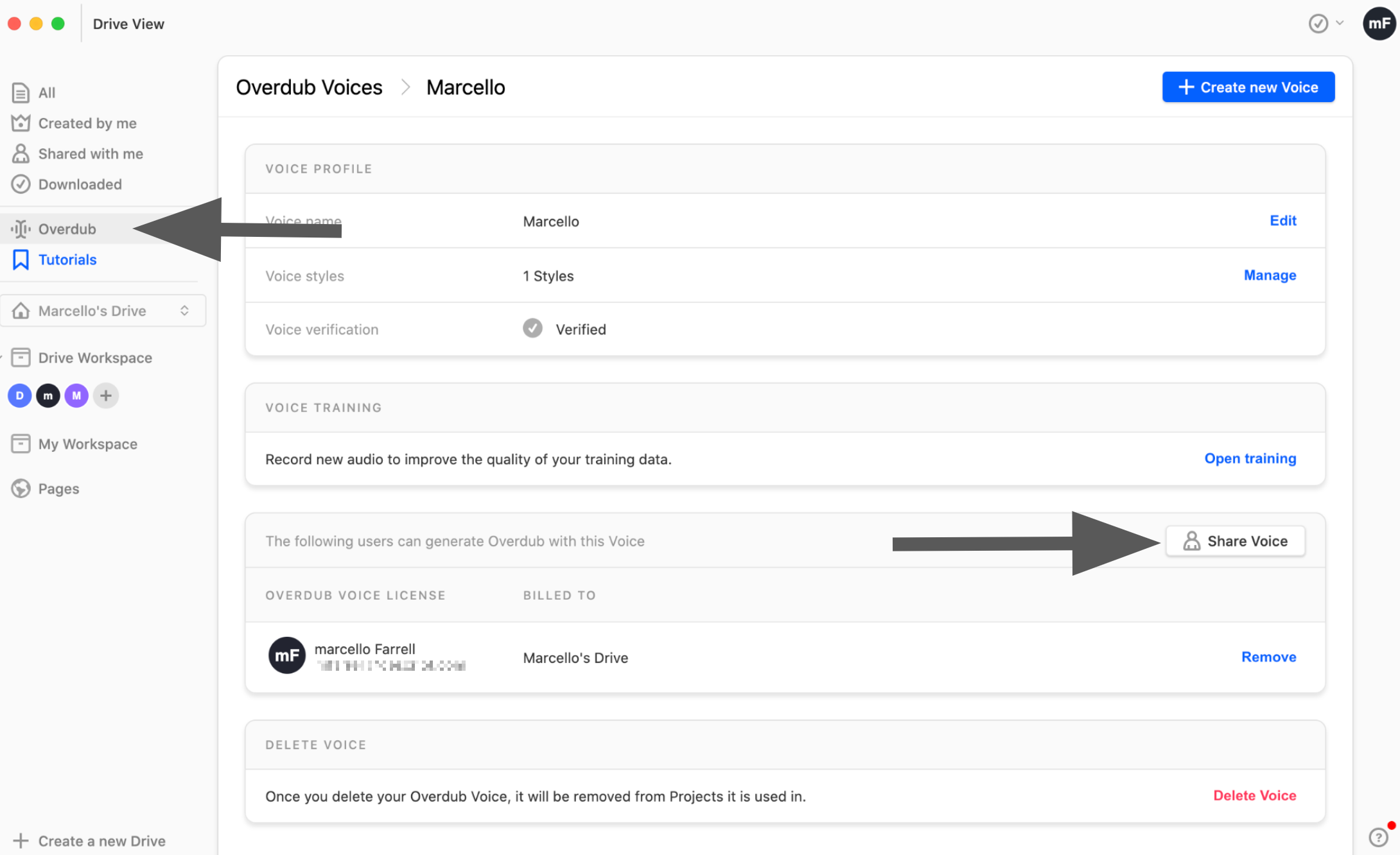 From the Share Overdub Voice window, select the Billing Drive and User who will receive access to the voice.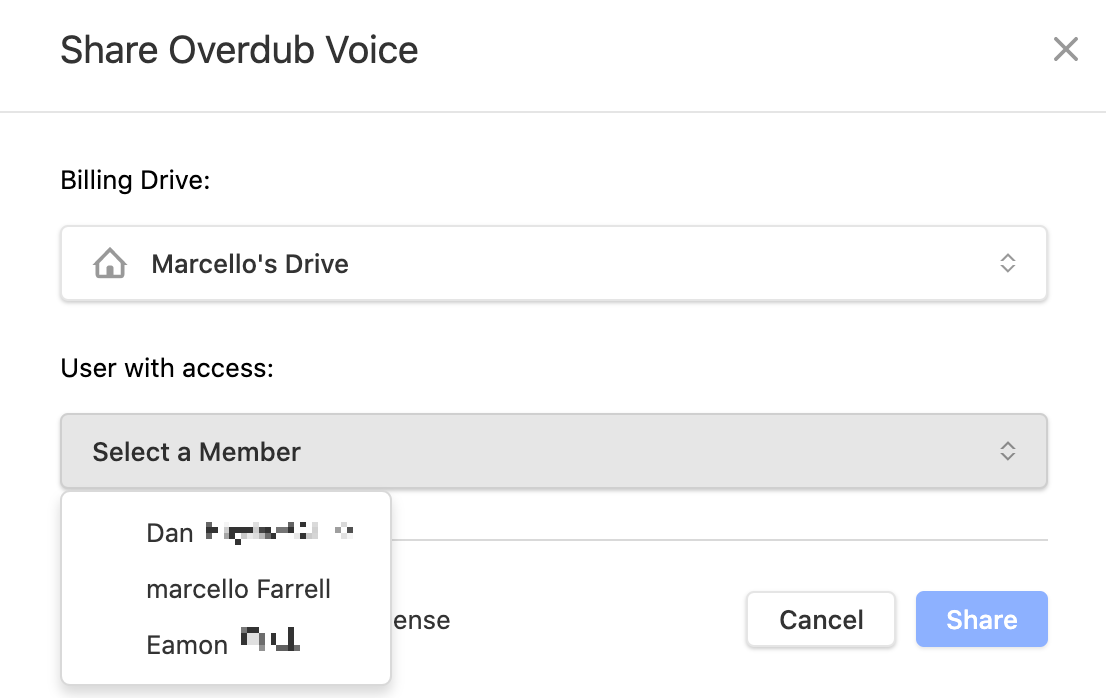 Once selected, click Share to grant access of the Overdub voice to the specified user. You will be prompted with a note that sharing the voice will use 1 additional voice license.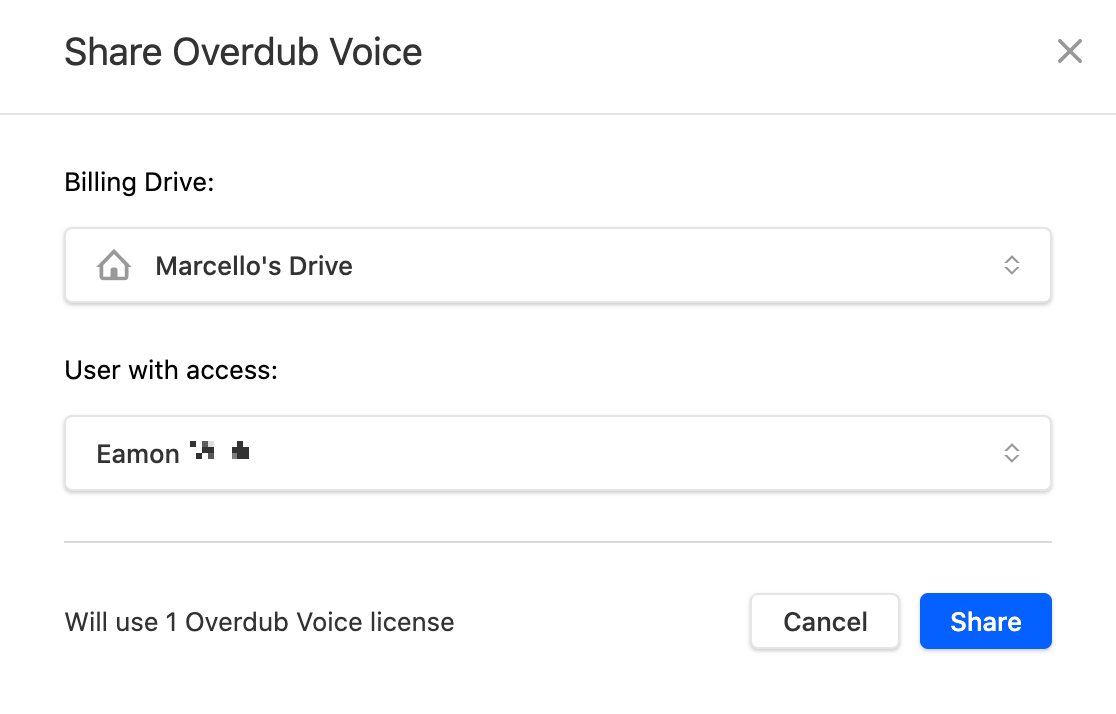 Once shared, the user will appear in the Overdub Voice License section.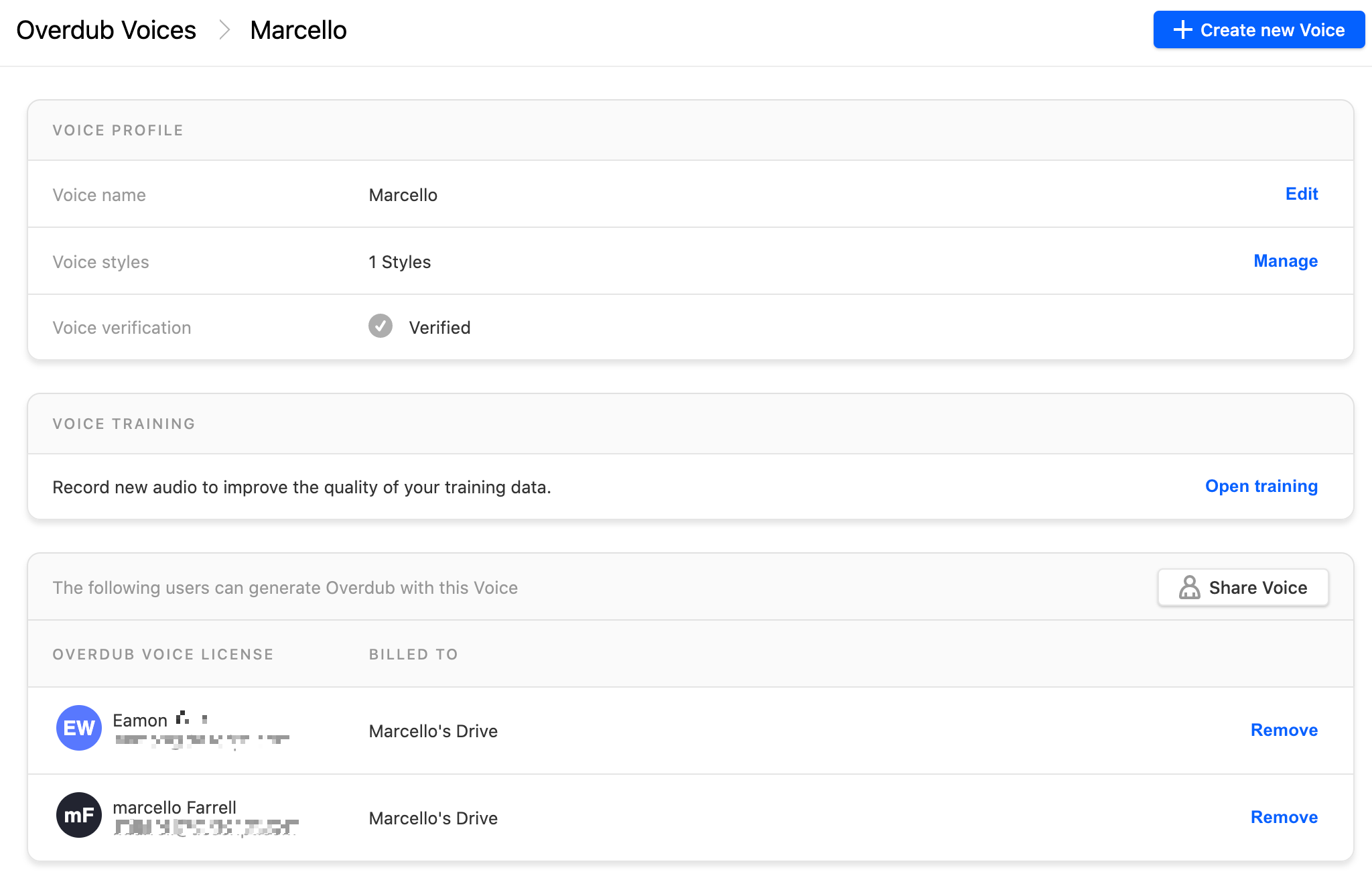 Adding Overdub Voice Licenses
When sharing an Overdub voice, you must have available Voice Licenses on the selected Billing Drive. You may add additional voice licenses to your drive plan either by inviting members to your drive, or by increasing the seat count on your subscription.
You can read more about Drive Members and Voice Seats on our Drive Member Management help article.