Need to delete a project? No problem! Descript makes it easy to permanently delete your projects from your drive.
Danger
Once a project has been deleted, it cannot be recovered.
Getting Started
If the project is open, click on the dropdown icon next to the project name and select the Delete option: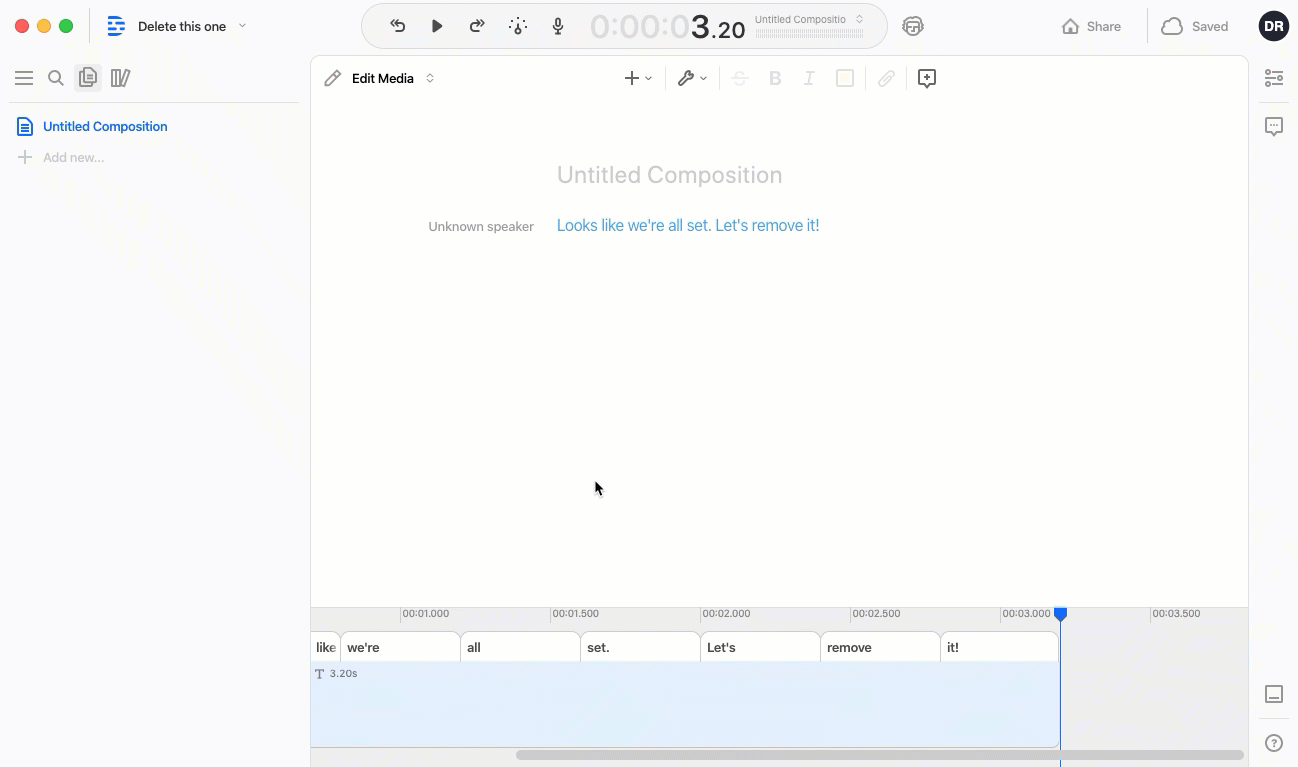 Note
Projects may only be deleted by the owner of the project.
Descript will prompt you to confirm the request by clicking the red Delete Project button.
Once complete, your project will be permanently removed from your drive.
You can also delete a project through the Project Browser (File > Open Project Browser). Click on the ellipsis (...) icon to the right of your project name, and select Delete.
You will be prompted with the same dialog window asking for your confirmation which you can do by clicking the red Delete Project button.