With Overdub Stock Voices, you can easily create lifelike voiceover audio by simply typing text. Choose from between 7 different Overdub stock voices: Don, Emily, Carla, Ruth, Malcom, Ethan, Henry, and Nancy.
Assigning a stock voice to your speaker label
To use one of the available stock voices, click on your speaker label dropdown box and then select Edit speakers. Add a new label or locate an existing label, then click the dropdown under "Overdub Voice" section. Choose a stock voice (indicated by the play button on the right), then click Done when complete.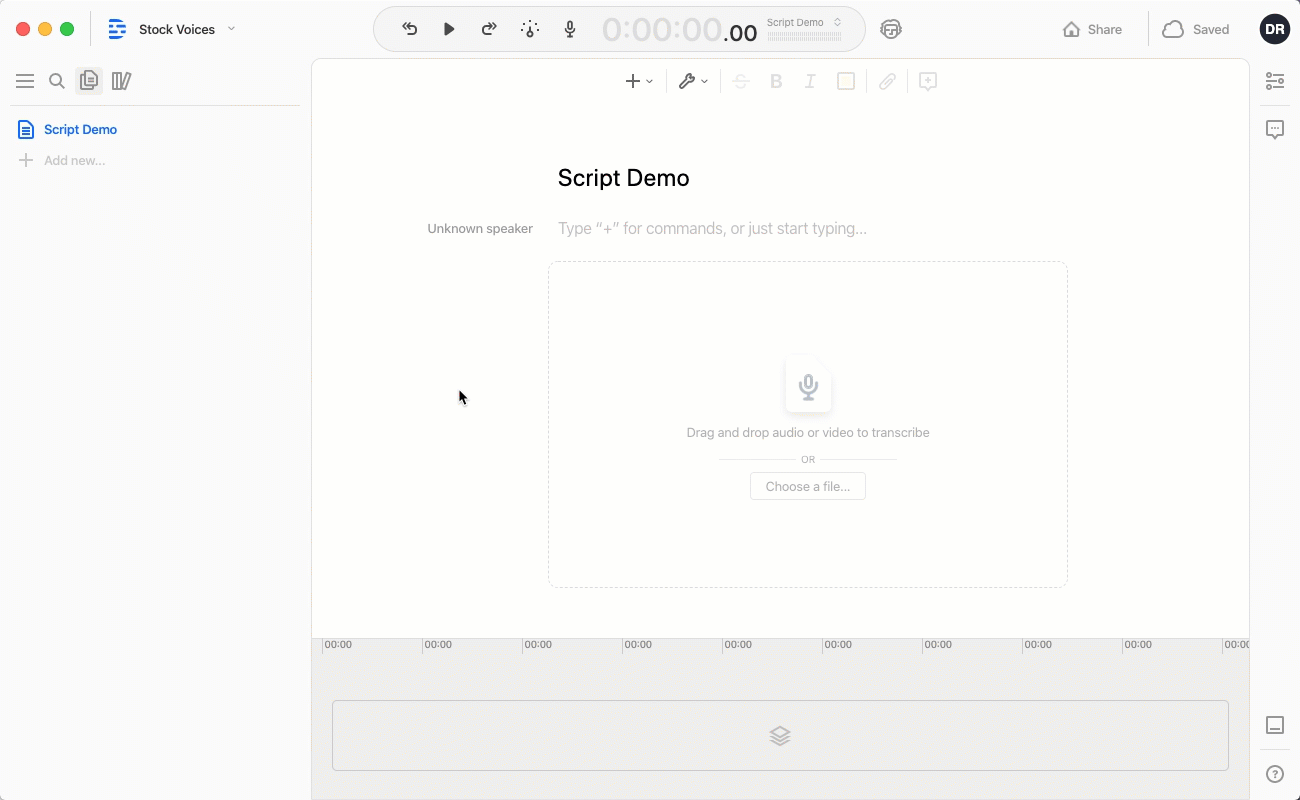 Once you've selected your stock voice, make sure to select the label in your speaker label dropdown. Here you'll be able to choose from a few different voice styles depending upon your need. Click the play buttons next to the voice styles to hear a sample of each style.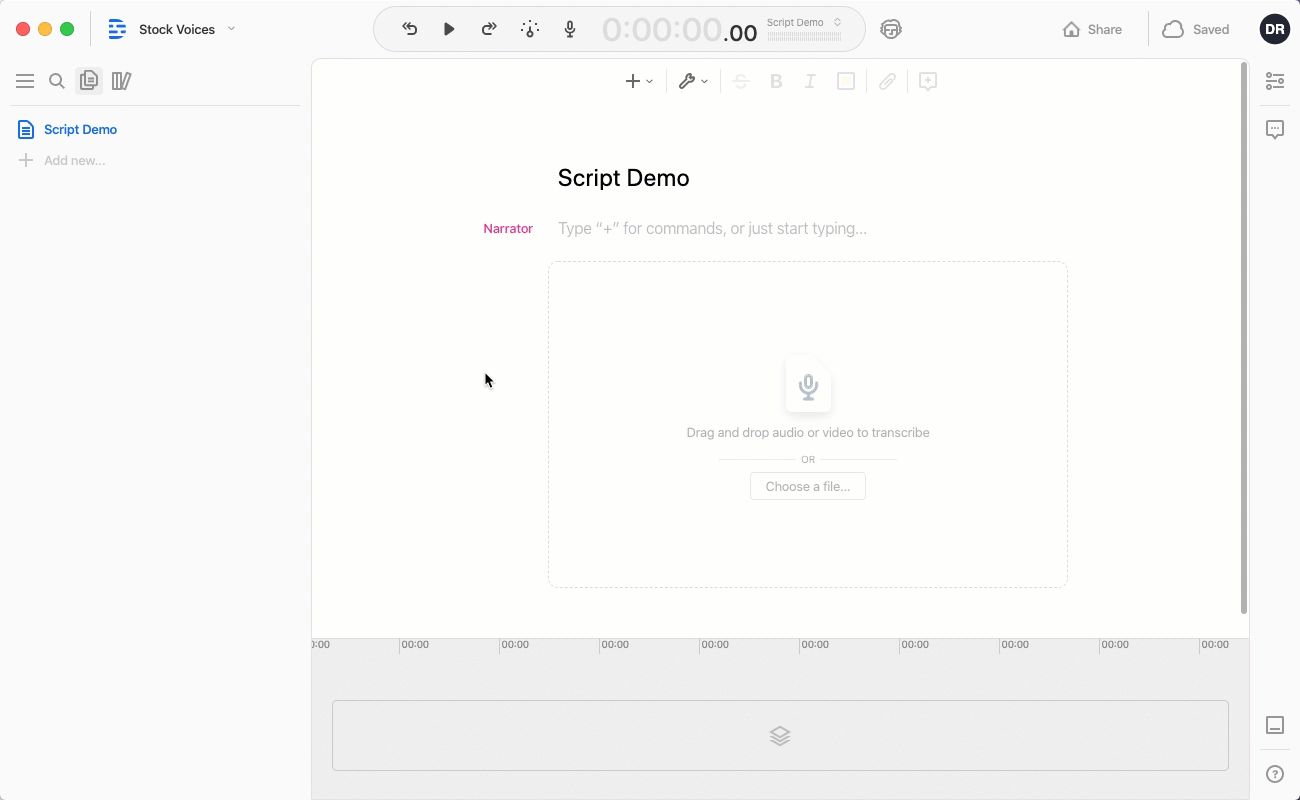 Now either begin typing new placeholder text, or if you've already written placeholder text, it will begin generating automatically (this may take a few seconds to begin).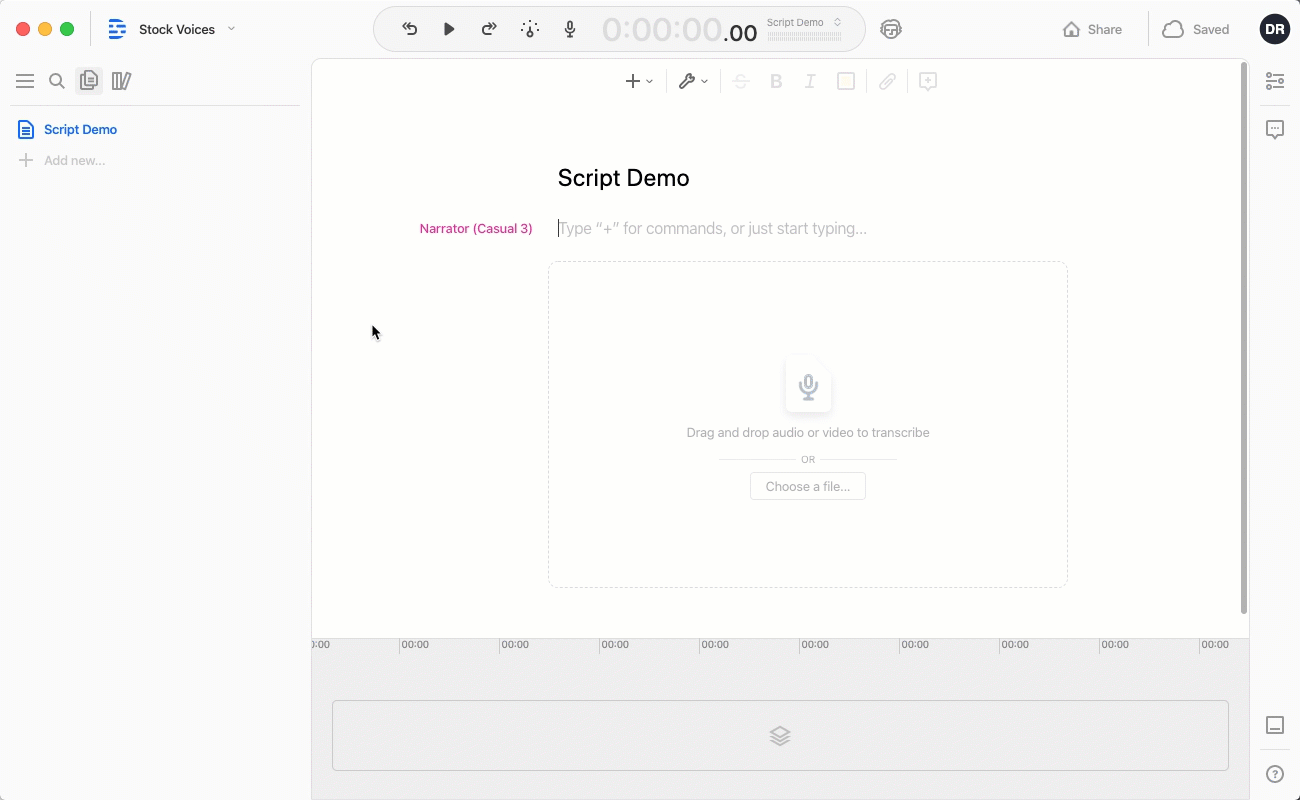 Frequently Asked Questions
Q- Do I need to be subscribed to a paid plan to use Overdub stock voices?
A - Nope! Stock voices are available to anyone with a Descript account (even Descript Free users!), at no cost.
Q - How many Overdubs can I generate in a month?
A - Users are allowed to generate up to 1000 Overdubs in a 1 month period.
Q - Awesome! What qualifies as an "Overdub" for the above?
A - "Overdubs" can be a single word, or a phrase up to a sentence long, it just depends on how quickly the text is generated. Generally there will be a pause of a couple seconds as you're typing before generating the Overdub. As soon as you see the "Generating Overdub" prompt, Descript will take that segment and begin to generate the audio.