Descript supports the capability of adding additional drives to your account, each with it's own subscription. This is great if you have different projects that require independent billing or if you need to segment collaborators onto isolated drives.
To get started, click the Create a new Drive button in the sidebar of the Project Browser, then fill out your plan details. Click Create drive when complete.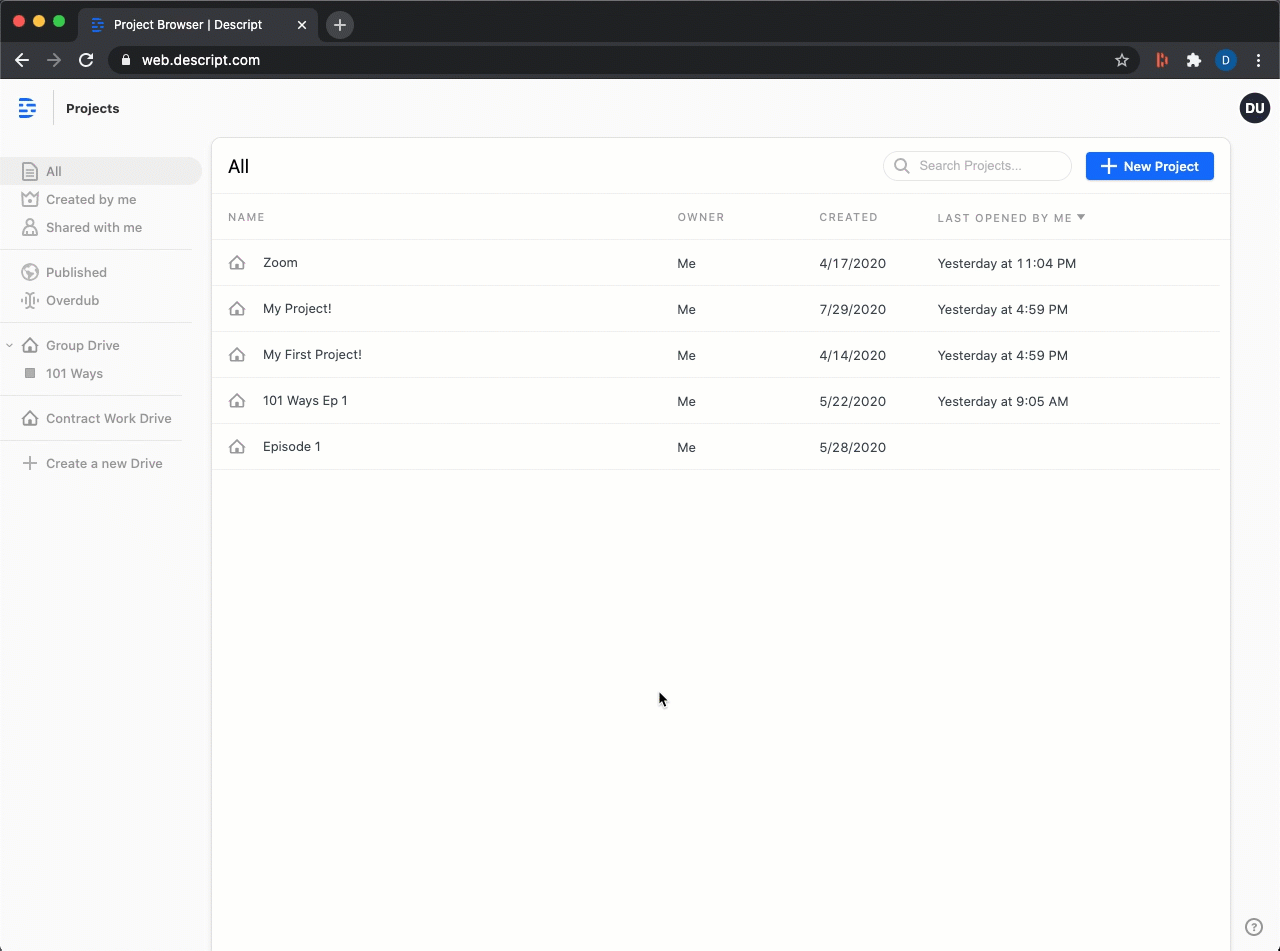 Fill out the drive details:
Drive Name - If left blank it will auto-fill in the name for you.
Your plan - Choose between Creator or Pro.
Billing cycle - choose between Monthly or Annual
Member seats - Add additional seats if you'll be adding more users to your drive, or if you need additional Overdub voices.
Transcription Limit - Increase the maximum allowable transcription hours for your plan every month, beyond the plan default.
Note: Each drive member that is added to a group Drive will result in another subscription charge and additional automatic transcription hours per user in a shared bucket. For example if you create a new monthly Creator drive with 2 additional collaborators, the resulting subscription will be $15/mo x 3 members ($45/mo total), with 30 transcription hours shared among all members each month.