When you first opened Descript, you'll be in what we call the Project Browser on which all your Projects are stored. This is a birds-eye view of all of the Projects you've created or Projects that have been shared with you.
Please note that this view shows a single drive's projects. If you have multiple drives, you can select the drive you are viewing via the drop-down menu on the left-hand panel
The structure of a Project is that Projects can have many Compositions and many files in the Media Library. A Composition is an arbitrary arrangement of all or part of any of the files contained in the Media Library. Once inside of the Project, you can view your Compositions or Media Library files on the left side of the app.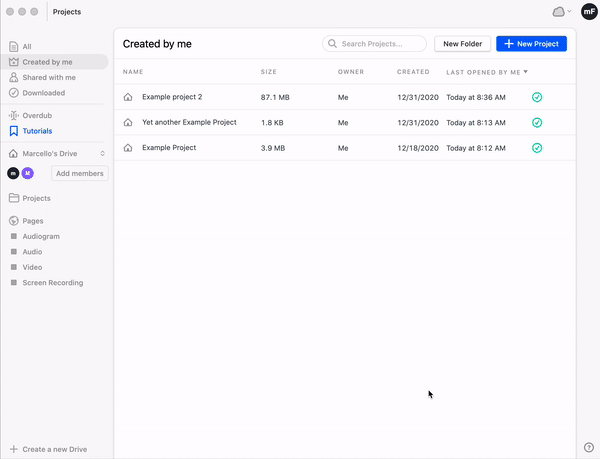 Projects can get very flexible. You can put tons of files and Compositions in a single Project for more complicated Projects that you might be working on, or have a one-off Project for smaller scale jobs.