Audiograms are a great way to create meaningful visualizations of your text/audio and share it with your friends, family and followers. With Descript, you can easily turn highlights from your composition into an audiogram, then either save or share it online!
Features labeled with

are available on Descript's Pro plan.
Creating an Audiogram
First, select the range of audio you'd like to include in your audiogram.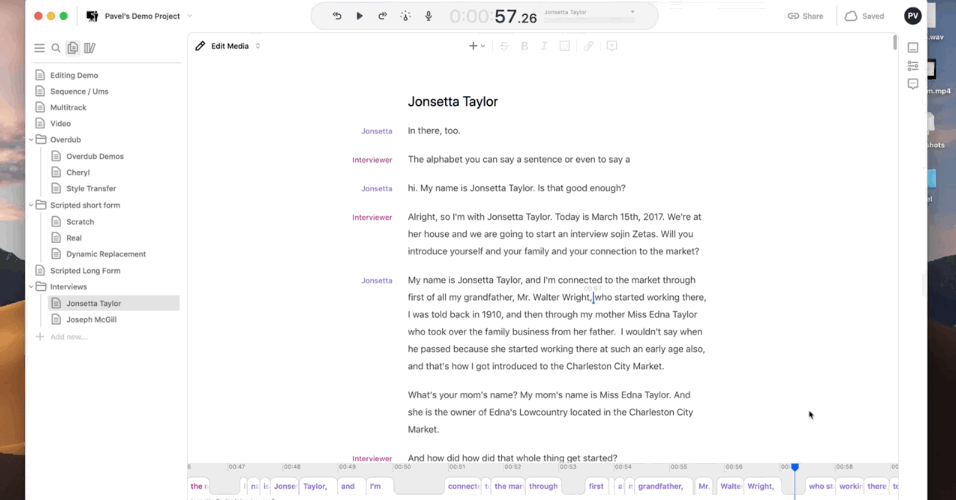 Next, click the Share button and then select the Publish tab to see your list of options. Here, you'll be able to select from a few different style templates and add basic customization: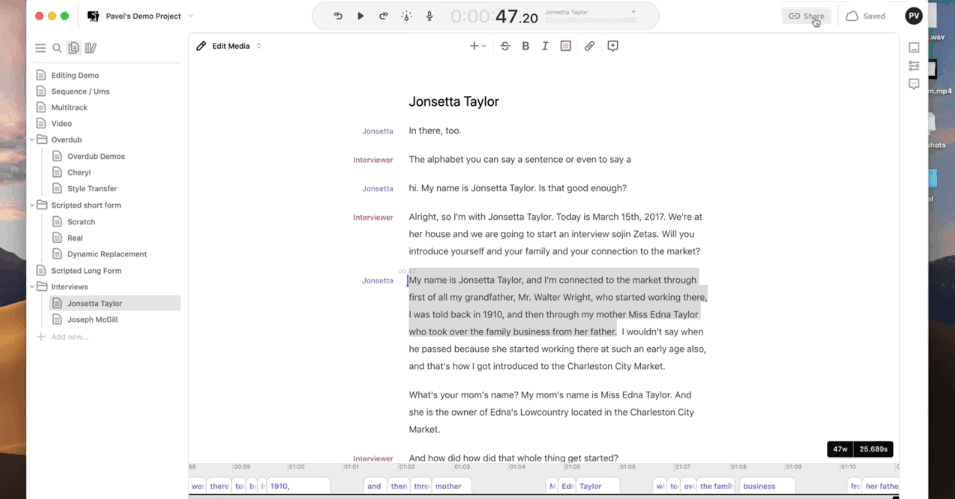 Adding a background image
1. Select the range of audio you'd like to include in your audiogram then click Share > Publish.
2. Scroll down to the section labeled "Background image" and click Choose file...
3. Select the desired background image on your computer.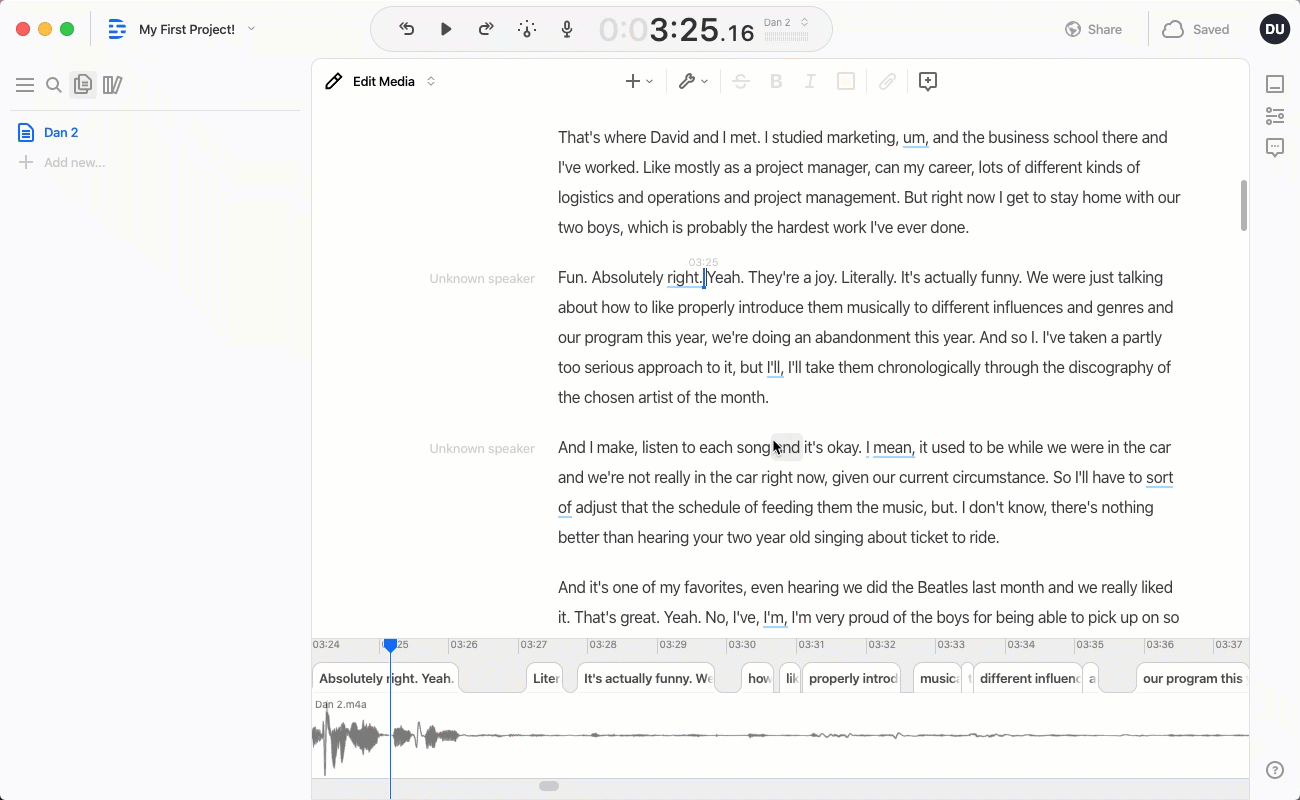 Improve visibility of your audiogram text
Tint background: Applies an image overlay to the background for increased contrast.
Dark Mode: Switches between a black or white font to improve visibility of your text.
Choose an accent color
1. Locate the "Accent color" section and click on the color selector to the right.
2. Choose from one of 9 pre-defined colors.
3. You can also select a custom color using the color picker, Hex or RGB values.
Customizing the badge
Descript offers three options for badges:
Descript: Adds the Descript logo in the top-right corner of the audiogram.
Custom: Allows you to add a custom badge icon from your computer to the top-right corner of the audiogram.
None: Removes the badge from your audiogram.
Once you're ready, click the Publish button and a link to your audiogram will be copied to your clipboard that you can share with your fans, or on any of your social sites. You can even download your audiogram directly to your computer for later use.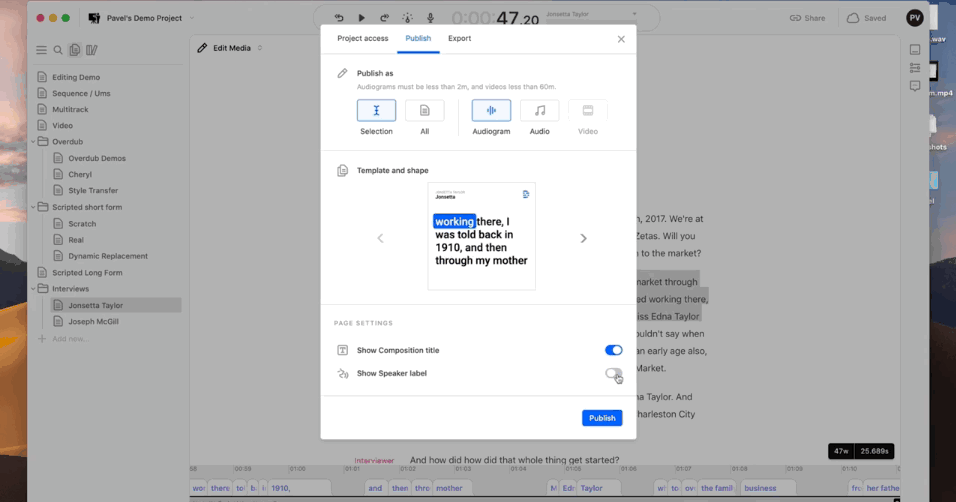 And that's it - You're now ready to use Audiograms with Descript.