The steps below will walk you through how to downgrade your Descript subscription.
Subscription change takes effect at end of billing cycle
After downgrading, you will retain access to your subscription until the end of your current billing period, after which your selected changes will take effect.
Subscriptions that are canceled partway through a billing cycle will not receive a pro-rated refund. Please see Descript's Refund Policy for more details.
Canceling your subscription
1. Visit https://web.descript.com/subscription and if you have multiple drives, select the correct drive from the list.

2. Before downgrading to Free you must remove any additional members on the drive. To do so, select the Members tab in the top menu bar.
3. Remove each of the additional team members by clicking on the ellipsis icon to the right of their name and selecting Delete this member. You will be prompted to confirm your selection which you can do by clicking Delete member.

4. Click the Subscription tab in the top menu bar.

5. Click the Edit button on the "Subscription" line.

6. You may either downgrade your Pro plan to a Creator plan, or cancel your subscription by selecting the Free plan.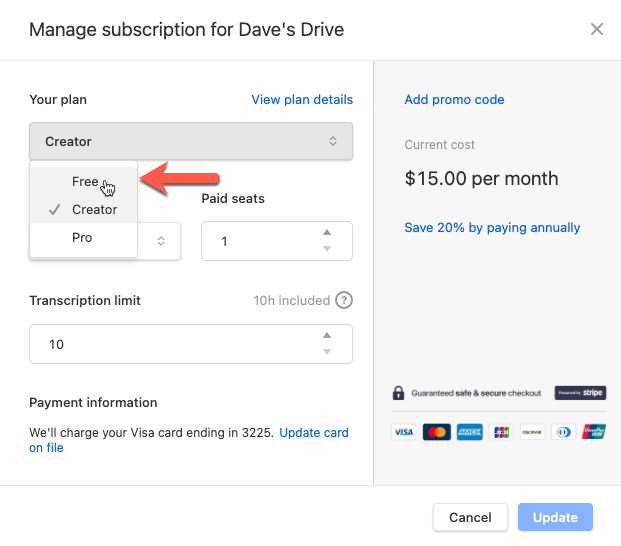 7. Click the Cancel subscription button.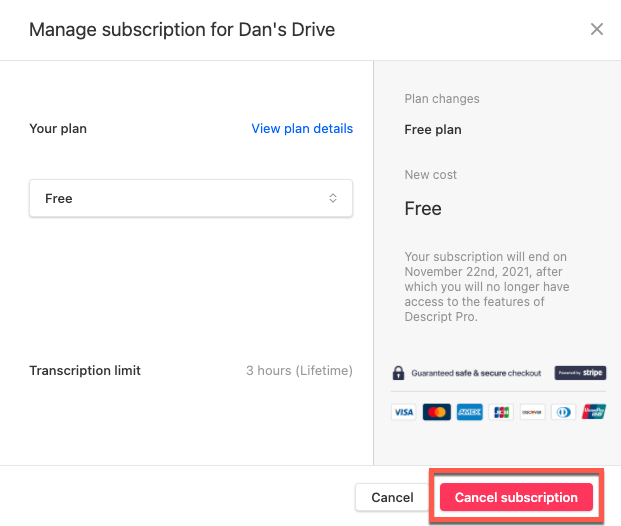 8. Please feel free to provide any additional details and then click Cancel subscription when finished.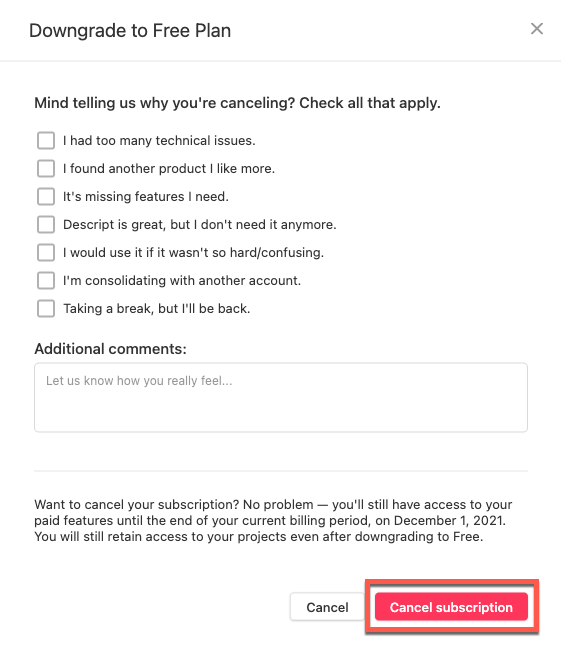 If you'd like to delete your account permanently, please see our help center article How to delete your Descript account.