Overview
Descript's Media Library is where you access all of the unedited/original files and assets that you've added to a Descript project. Whenever you add a file to Descript by dragging it into your composition or project, it's adding that file to the project's Media Library. A copy of the media will be backed up to the cloud and create an optimized version for editing and sharing.
Adding and Deleting Files
You can add files to the Media Library by clicking "Add New" and selecting "File", dragging and dropping the file directly to the Media Library, or by dragging and dropping media directly to your composition.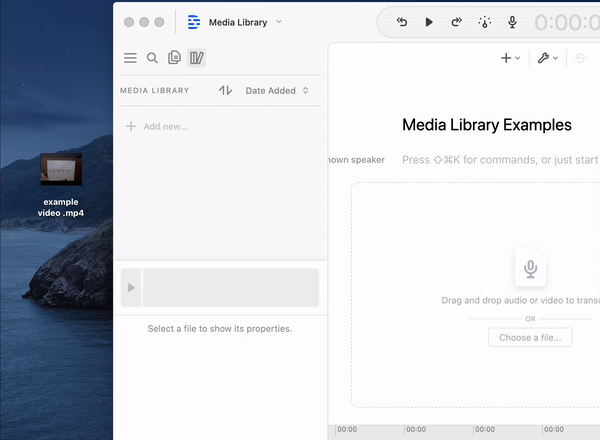 If you ever want to delete a file, you can do it from here as well.
FAQ
Can I delete multiple files from the Media Library at the same time?
Yes! You have the ability to delete multiple files simultaneously from the Media Library