The Add layer panel is allows you add all the kinds of new layers you can, whether they're your own files you've imported, stock media, text and captions, shapes or recordings.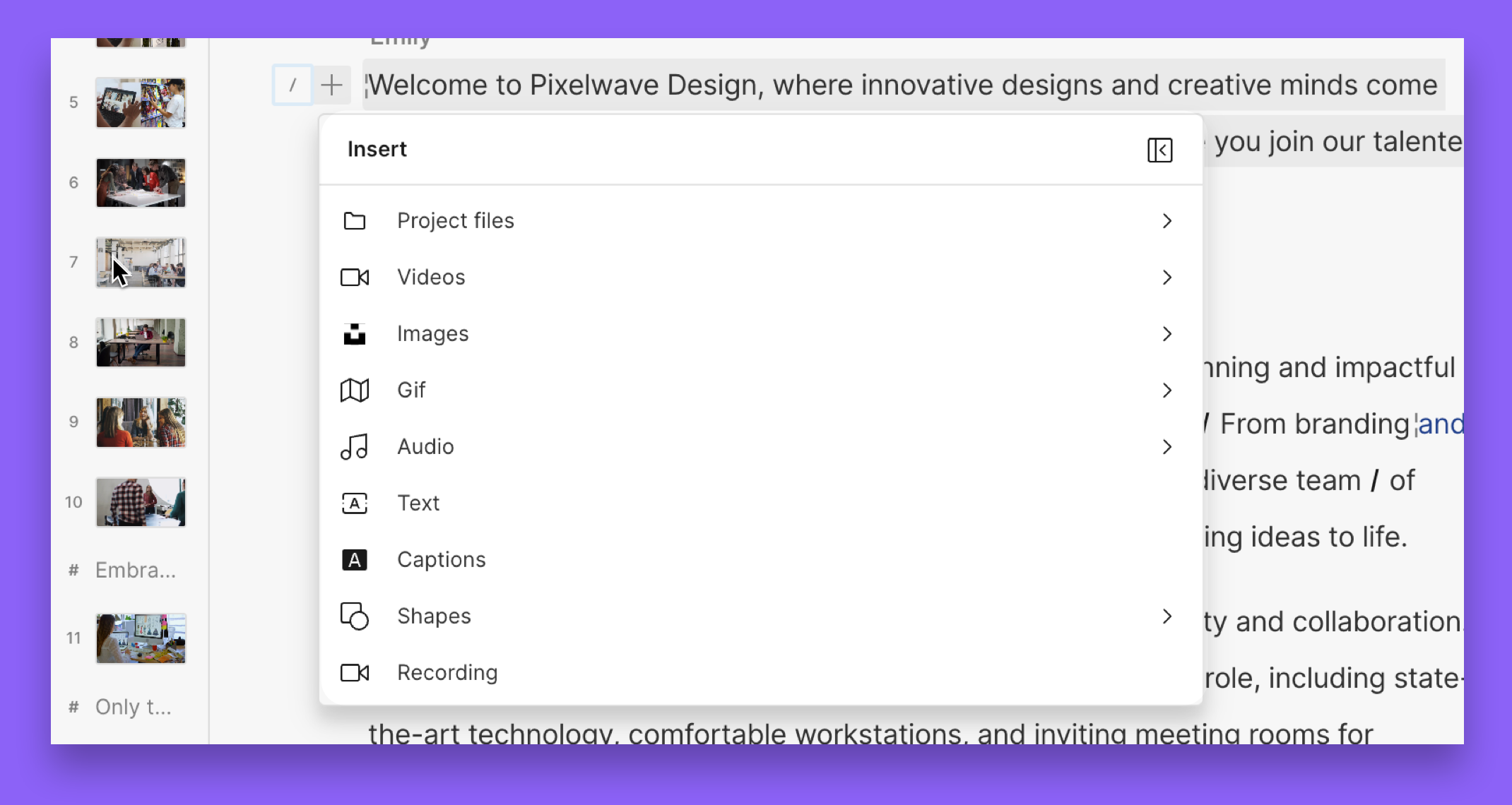 How to open the panel
The Add layer panel is accessible by clicking + button to the left of your script, from the selection toolbar when you highlight a portion of script,  or via Cmd-Shift-K (macOS) or Cntrl+Shift-K (Windows).
Keep the panel open for easy access
You can also pin this panel by clicking

 Dock to side or by clicking and dragging the panel to the left edge of your editor for easy access when regularly adding layers.