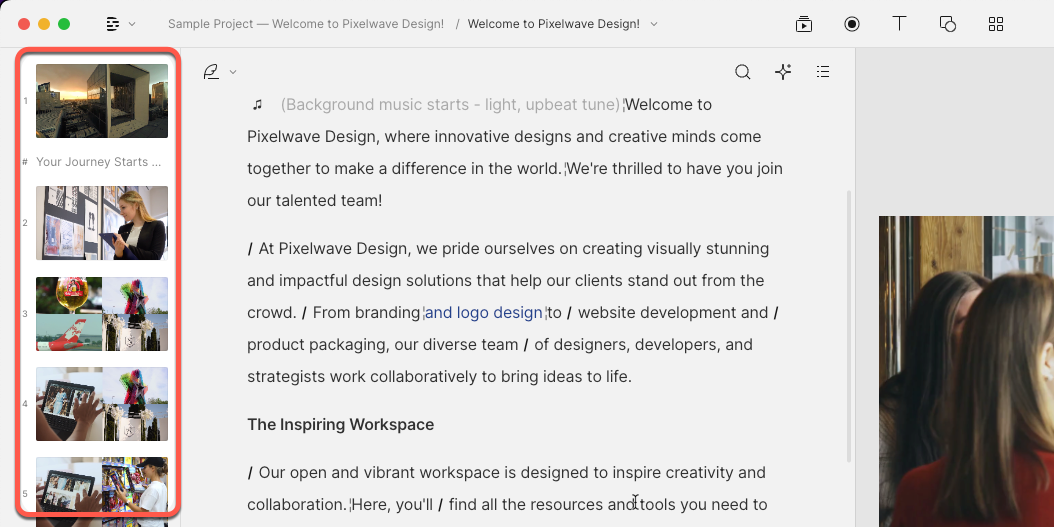 The scene rail lets you easily navigate and interact with scenes in your composition. You can quickly scroll through all your scenes, rearrange them, copy and paste content, and save scenes as templates.
Only visible for video compositions
If you're working in an audio-only composition, the scene rail won't be visible in the editor.
Rearrange scenes
You can change the order a scene (and all the layers and script media it contains) appears in your composition from the scene rail.
1. Select a scene.
2. Hold and drag the scene to the new position in the scene rail.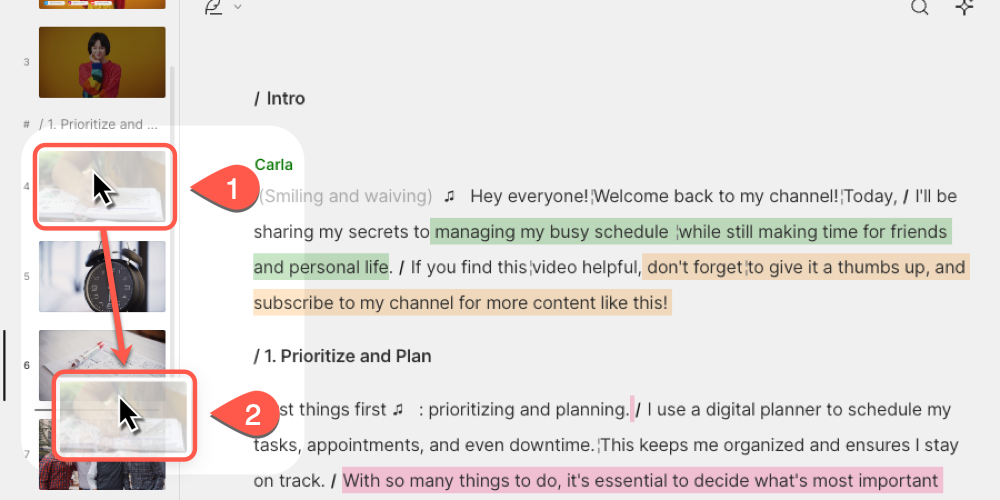 Scene rail actions
You can access a range of actions by right-clicking on a thumbnail in the scene rail.
Action
Description
Delete
Delete the entire scene from your composition.
Add scene above
Add a scene above the selected scene
Add scene below
Add a scene below the selected scene
Copy
Copy the scene's content
Paste

If you are pasting into a blank scene, all content will be copied into the selected scene
If you are pasting into a scene that contains script media, you'll only paste all non-script layers into the selected scene

Reset scene
Remove all non-script layers from the selected scene
Save to template
Save your scene as a template
Markers in the scene rail
When you add markers into your script, they'll be displayed in the scene rail, and you can instantly navigate to those points in your composition by clicking on the marker.