For now, you can only overdub audio in English.
Before getting started
You'll need to be connected to the internet.
To generate overdub audio, create and select an AI speaker, or use an existing one.
The AI Speaker voice must match the voice in the audio you are trying to overdub. 
Our stock voices are not available for overdubbing purposes.
How to overdub your recording
After you import and transcribe a recording or record directly in the app, AI speakers makes correcting your recordings as easy as typing.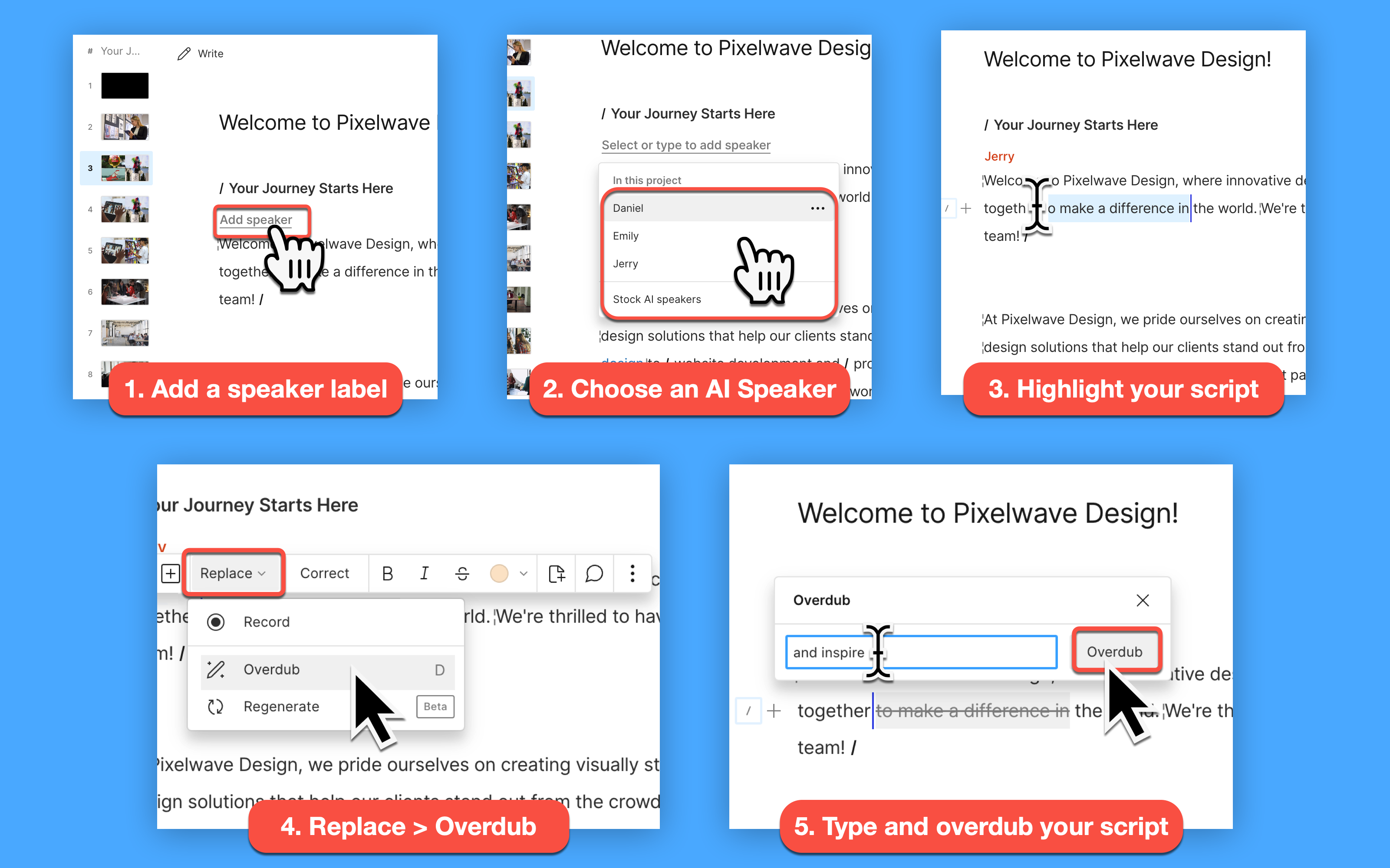 If you haven't already, add a speaker label by typing @ in your script, or let Speaker Detective automatically apply labels across an entire file. If you're creating new speaker labels, convert them into AI Speakers to enable audio generation (see "Creating a new AI Speaker from inside a project" instructions above).
Highlight the section of script you want to overdub.
Select Replace > Overdub in the selection bar (Or just press D).
Type the audio you want to generate, and press Overdub. If the text turns yellow, you'll need to enable speech generation—i.e. assign an AI Speaker. Hover the yellow text, click enable speech generation, and follow the steps for training and authorizing an AI Speaker.  
Give Descript a moment to generate your audio. Once your overdubbed text stops flashing, you can listen and playback the section.
How much text can you overdub at once?
At the moment, you can replace up to 250 characters at once.