You can rearrange the order of your scenes in a composition simply by dragging and dropping them. Any visuals, audio, or script track content will also move when re-ordering scenes. This is great if you decide you want to rearrange content after you've created scenes.
Moving scenes from the scene rail
Click and hold to move a scene in the scene rail.
Drag the scene to the new location in the scene lane.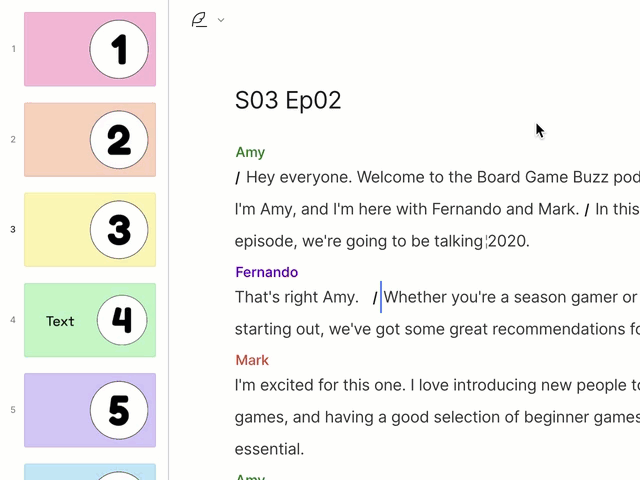 Moving scenes from the Timeline
Double-click on the scene header you want to move to select it.
Once your scene is highlighted in the Timeline, click and drag the scene header to its new location.