You can check your subscription renewal date by opening Descript and clicking on your profile icon in the top-right corner, then click the Settings option.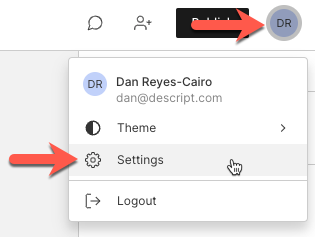 For users on a multi-drive account, select the desired Drive in the left-hand sidebar.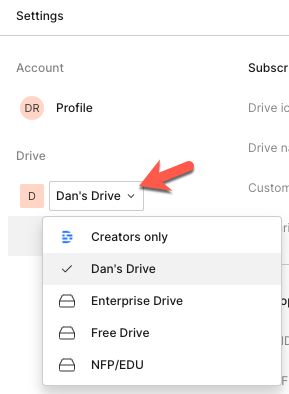 Click the Subscription tab, then iIn the Subscription line item, hover over the info

icon and you will see an overlay displaying your Plan, Cycle, renewal date and plan transcription hours.