Applicable to main editor recordings only
This article provides steps for potentially recorvering a recording made using the recorder in the main editor. If you encountered issues using the Quick Recorder, please reach out to our support team for assistance.
If you encounter a recording issue while using the in-app recorder, check to see if the recording file can be recovered.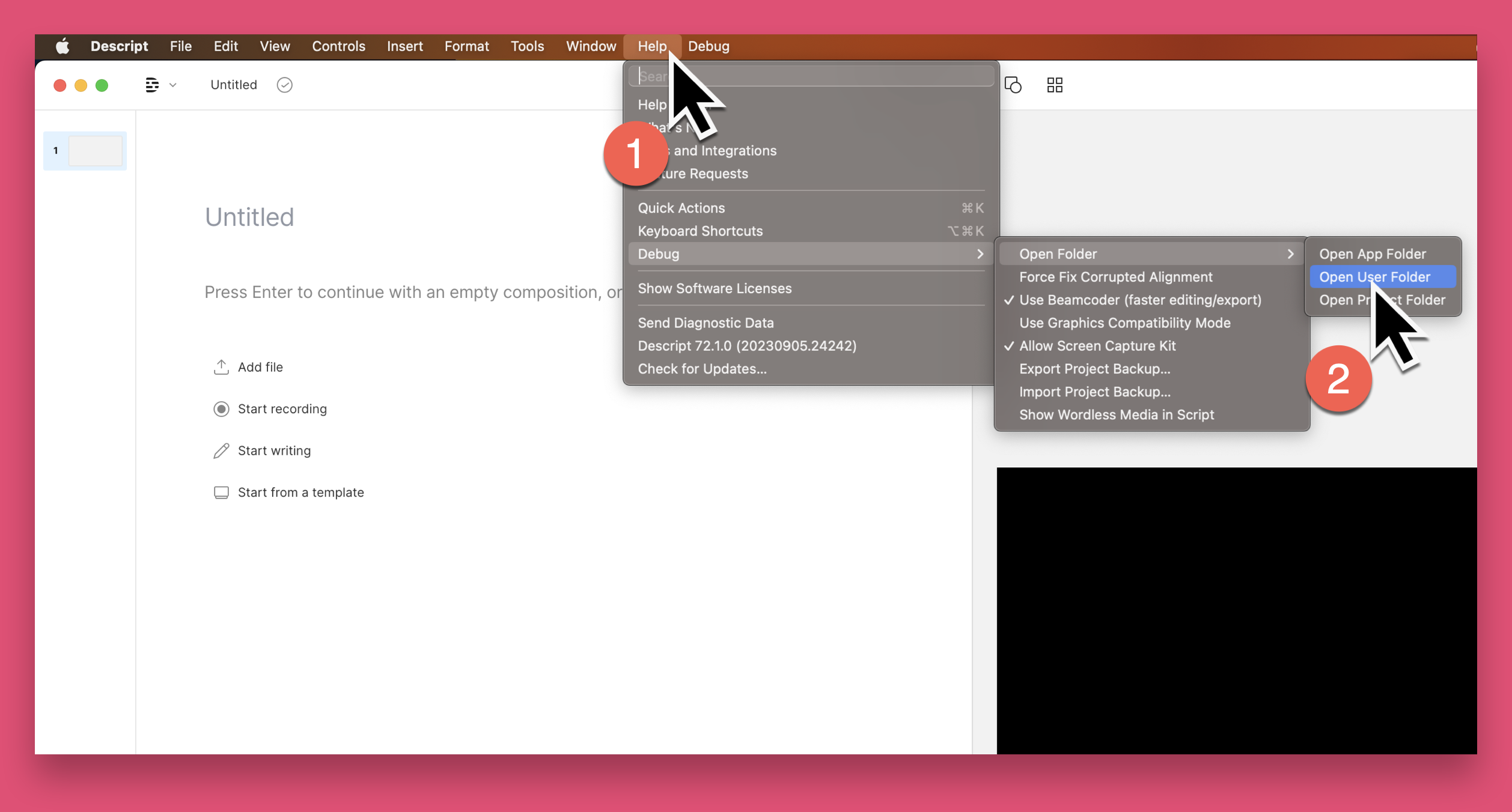 In the top bar, click Help > Debug > Open Folder > Open User Folder. The file could be in the "recordings" or "assets" folder.
You will see a list of folders named by project ID. Sort these folders by date. 
Find a folder that was created or modified around the time you made the recording. Remember to check both the "recordings" or "assets" folders
Open the folder to see if your recording file is there. If it is, you can copy it to your desktop and import it back into Descript.