There are two ways you can duplicate a project:
From the Drive view, select to the right of the project you want to duplicate and select duplicate project from the dropdown list.
From within a project, select in the top left corner and select File > duplicate project.
Duplicating a template project
You can only duplicate a template from inside the template project.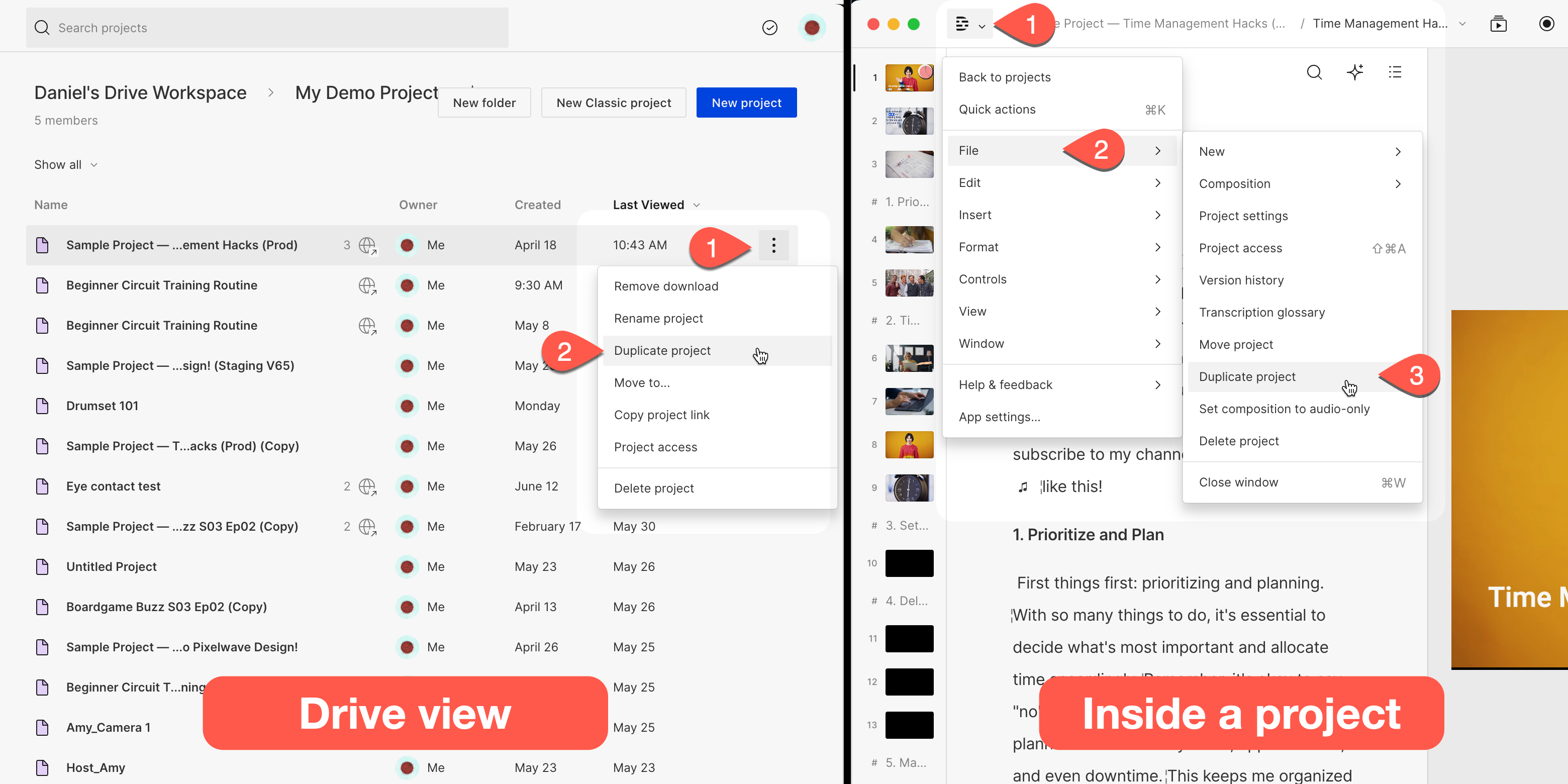 Once completed, you'll see a pop out on the bottom right of Descript prompting you to open the duplicated project.