Automatically updates
Descript will update to the latest version when you close and reopen the app. This cannot be disabled.
Descript checks for new versions while it's running. When a new version is available, you'll see an alert in the bottom right corner of the app. Click Restart to immediately start the update.

Manually Check for Updates
Select the Help menu, then click Check for Updates...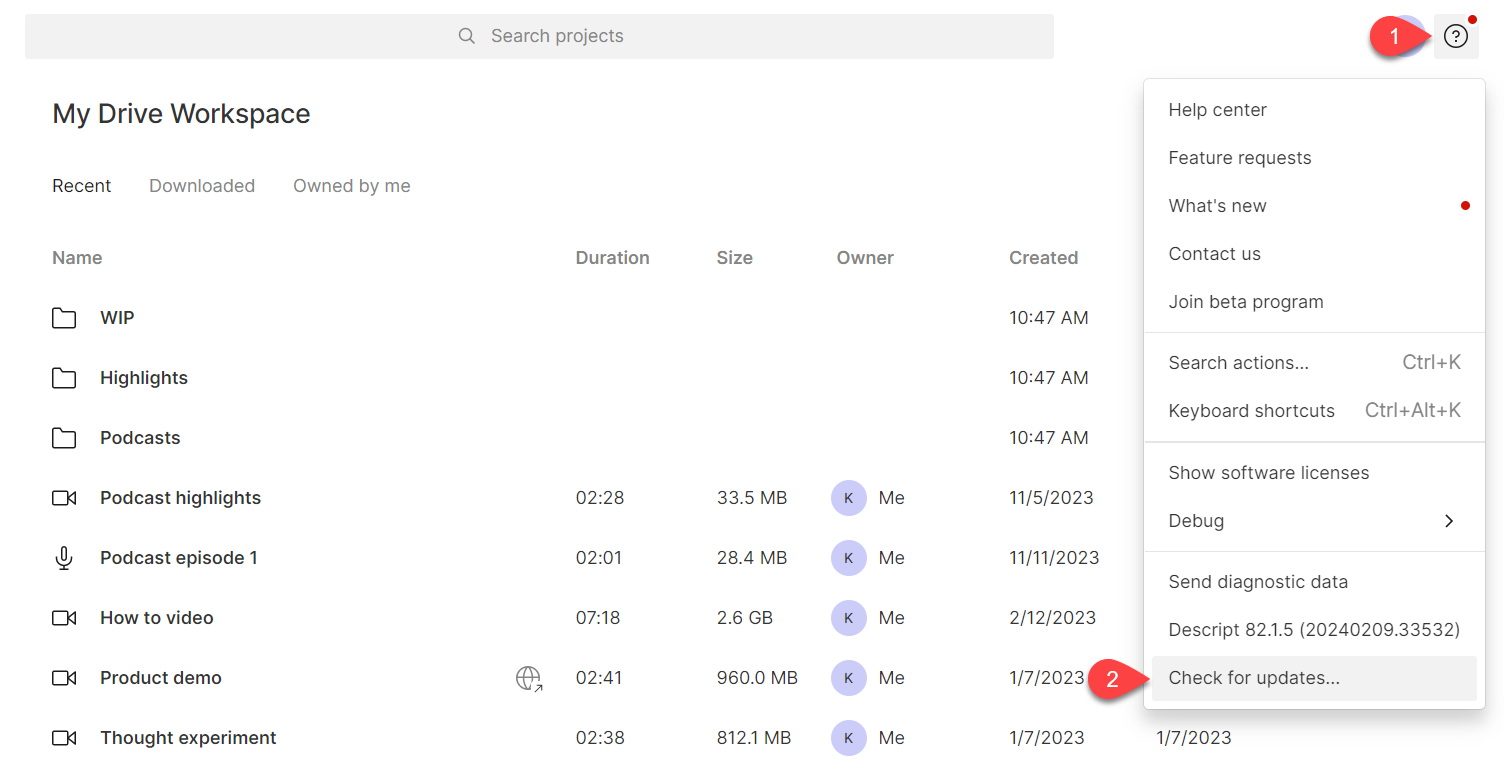 Or, if you are in a project, you can also select the Descript menu from the top left screen, then click Help & Feedback > Check for updates...