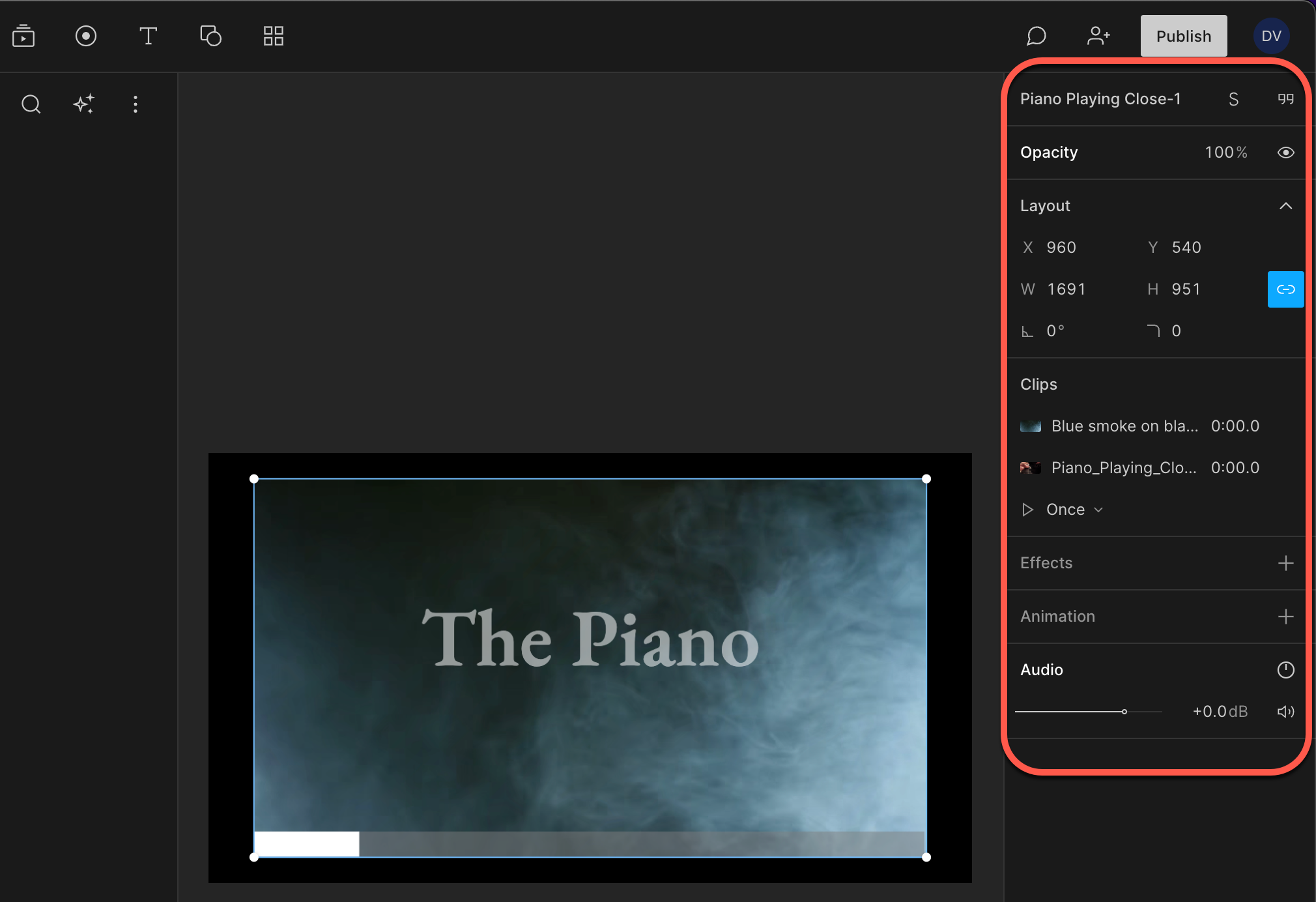 The Properties Panel is one of five editor panels in Descript. It allows you to view and adjust the properties of almost everything you select in your project, including the script, scenes, and media layers.
Viewing properties
The Properties Panel displays information based on what you selected from the Script Editor, Canvas, and Timeline. You can see what you currently have selected at the top of the Properties Panel.
View script properties
Place your cursor anywhere in your script in the Script Editor.
Make a selection in your script.
Click on the script track in your Timeline.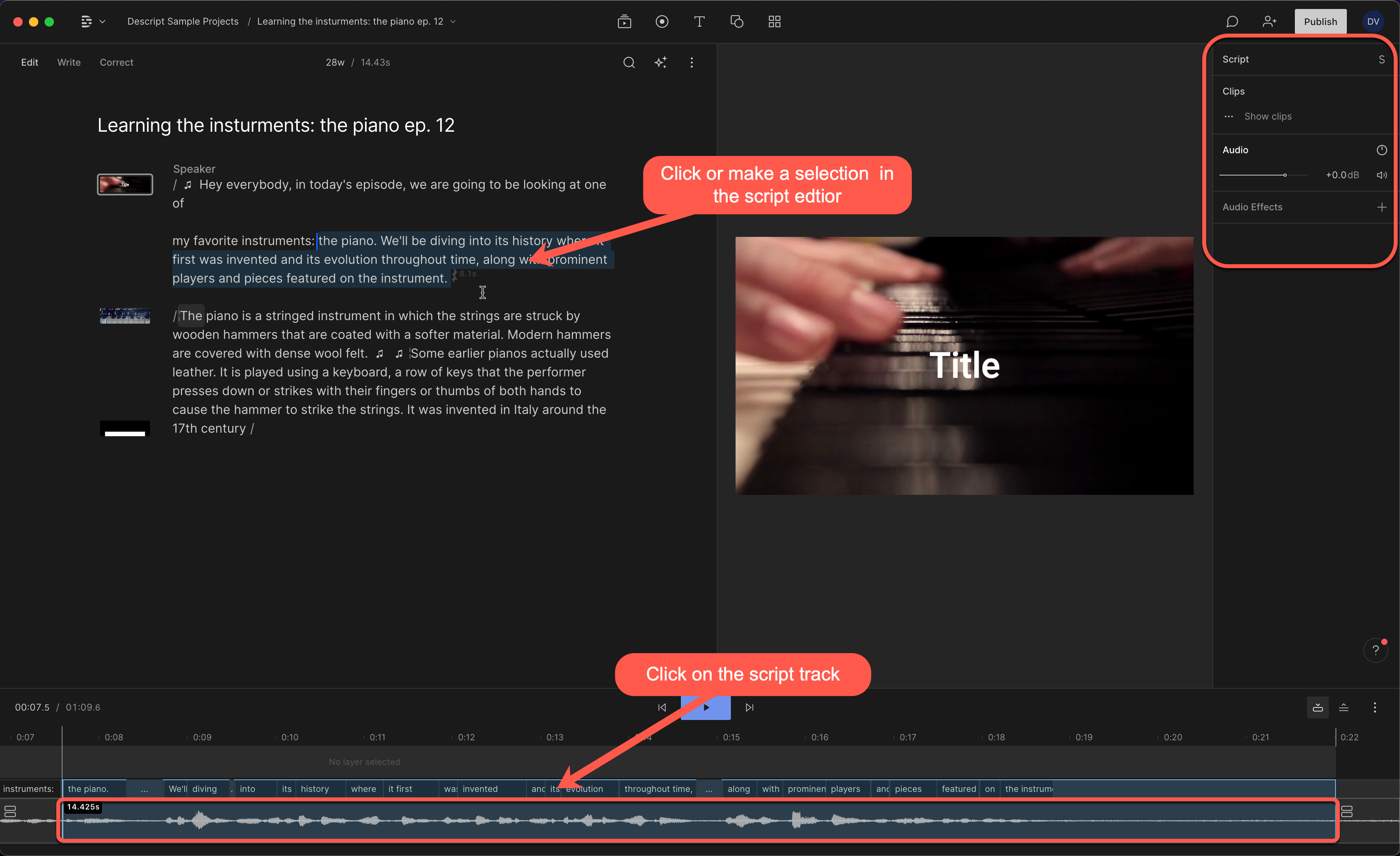 View media layer properties
View scene properties (4 options)
Select a scene thumbnail from the Script Editor.
Select a scene boundary in the Script Editor.

Click anywhere outside the

active scene

in the Canvas.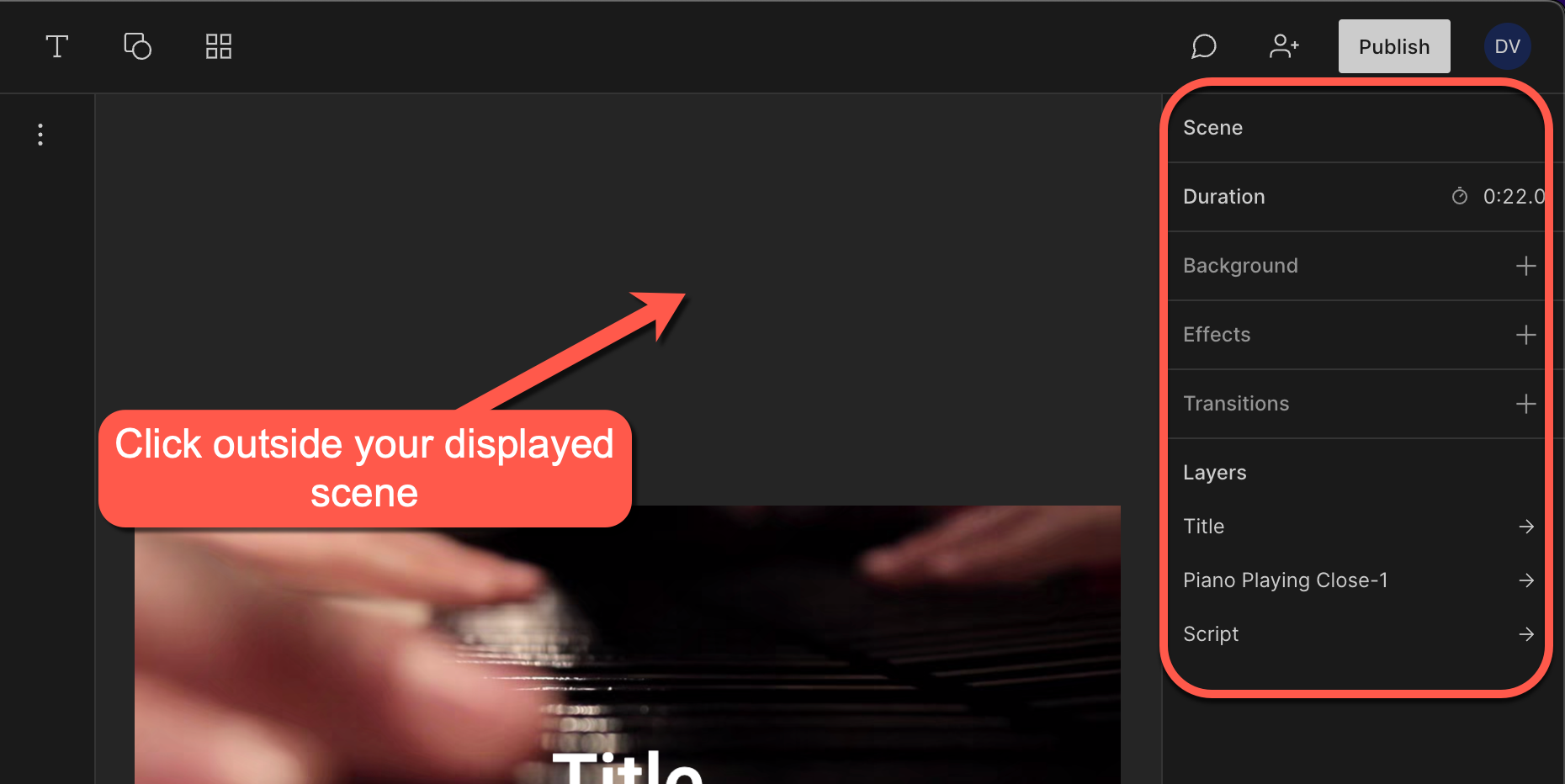 Place your playhead in the scene lane of your Timeline with nothing selected.