You can apply one or more effects to the script, scenes, sequences, and media layers in your composition.
Add an effect
Select the element to view its properties.
Add an effect by selecting the Effects or Audio Effects section headers in the Properties Panel.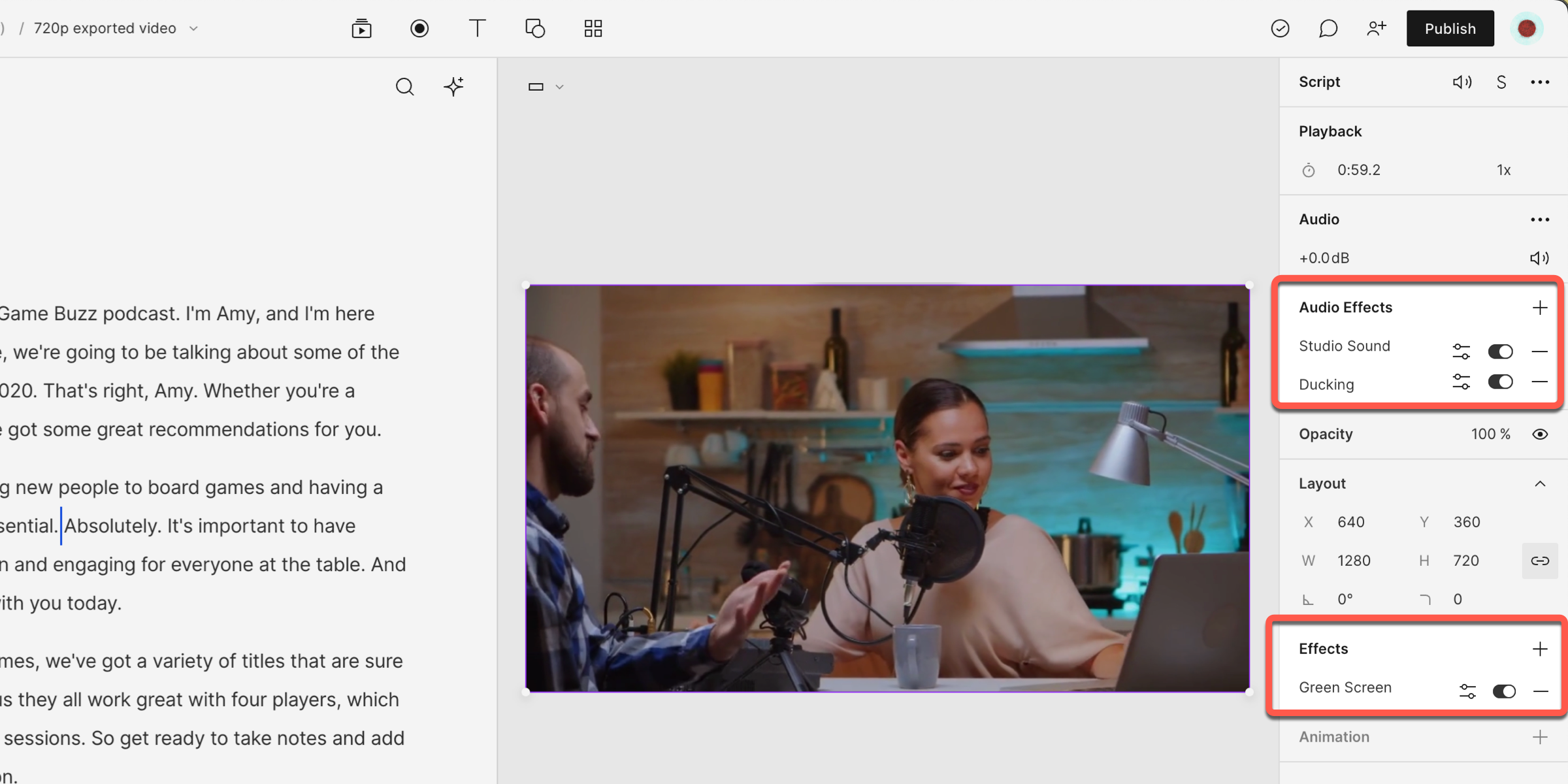 Removing an effect
You can toggle on or off effects, or select — to remove an effect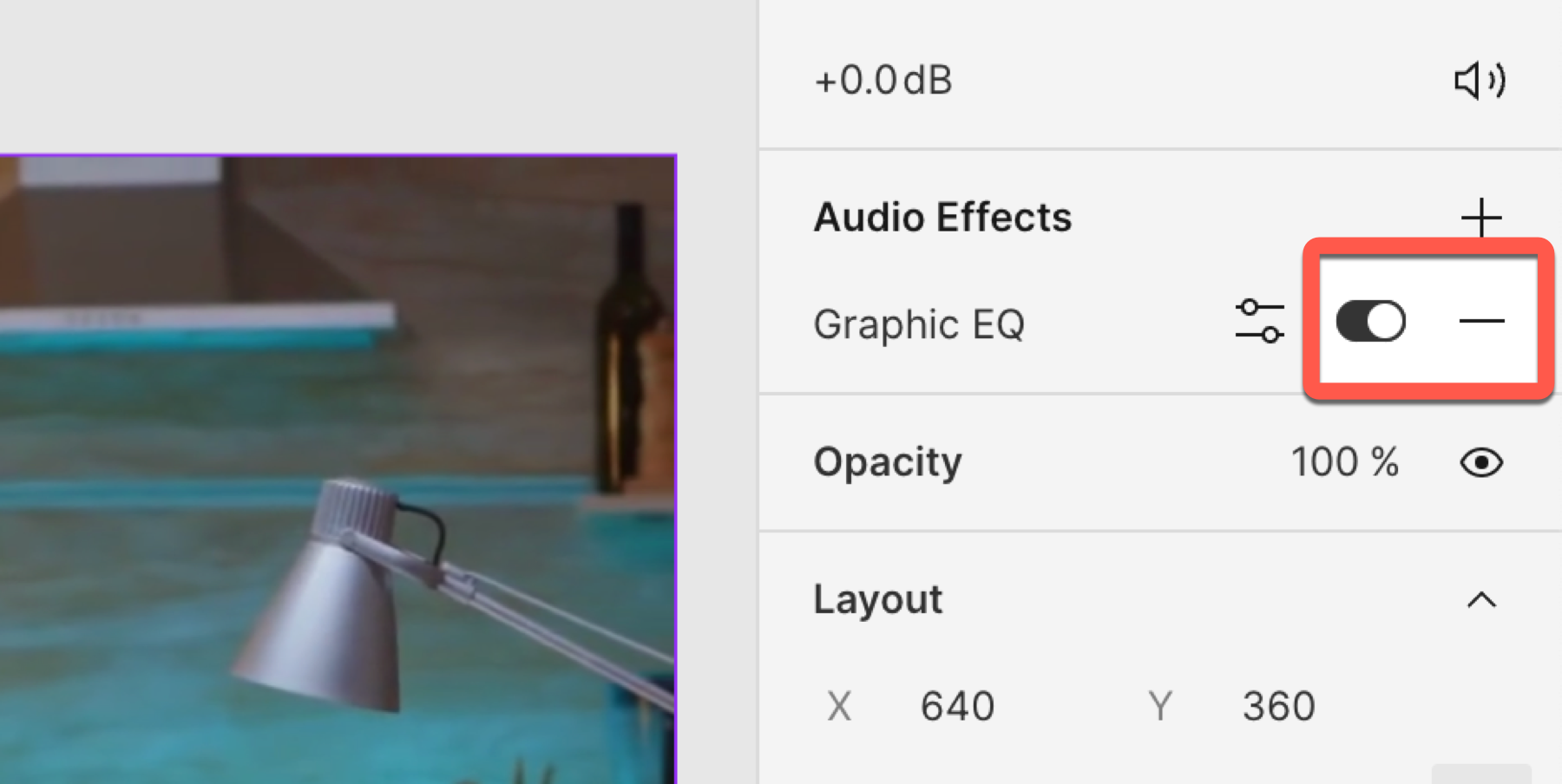 Disabling or removing Green Screen and Studio Sound
Both Green Screen and Studio Sound effects require internet access and time to process the first time they are applied to an element in your composition. After that, you can easily switch these effects on or off without reprocessing the project files.
Adjusting an effect
Once you apply an effect, click on
Effect settings to view and adjust settings.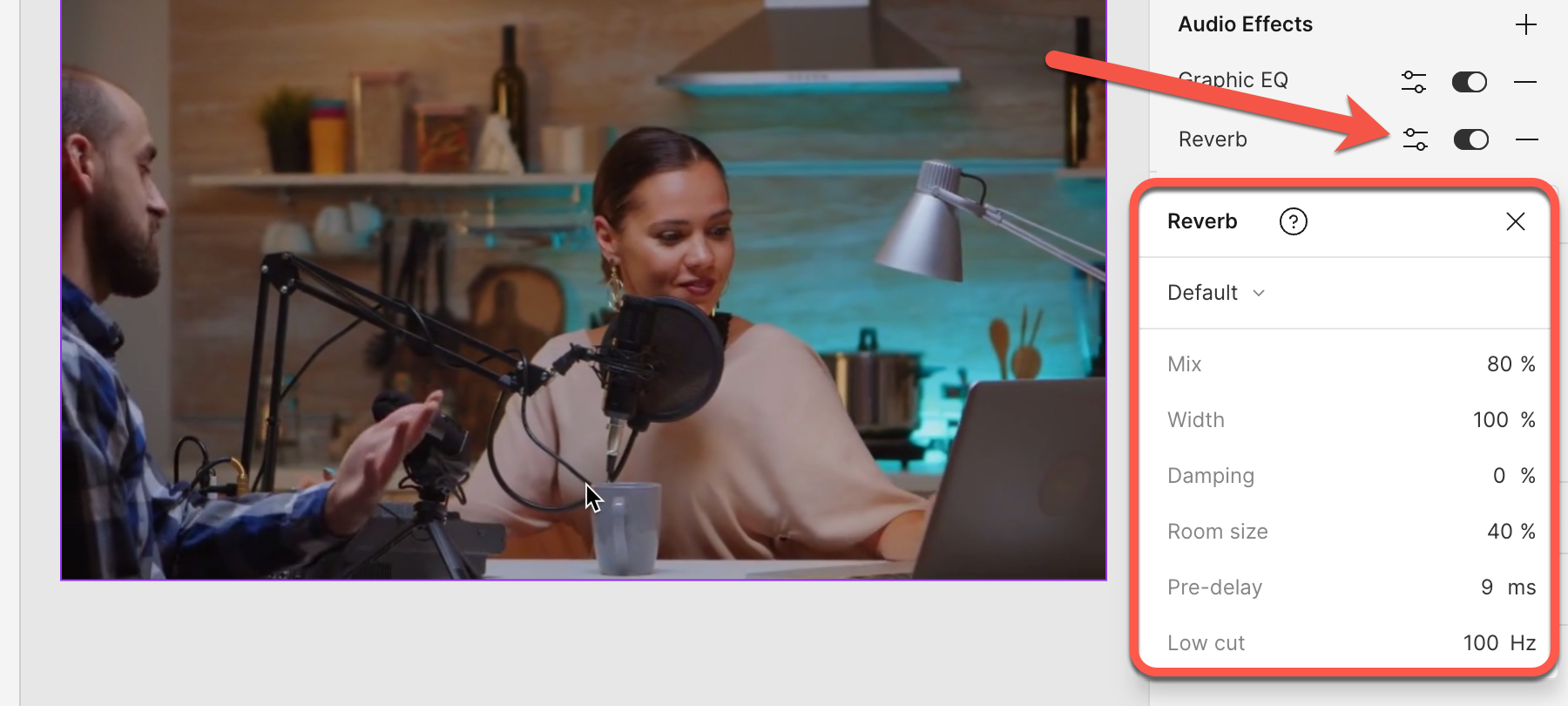 Applying and adjusting audio effects to individual sequence tracks
If you're working with a multitrack sequence, you may want to apply and adjust audio effects to an individual track instead of the entire sequence. Adding and adjust effects in the Sequence Editor is done in the Properties Panel, just like you would in the main editor.
Select the Audio Effects section header in the sidebar.
Apply and adjust settings from the sidebar.