You can apply one or more effects to the script, scenes, sequences, and media layers in your composition.
Select the element to view its properties.
Add an effect by selecting the + icon in the properties panel's Effects or Audio effects section.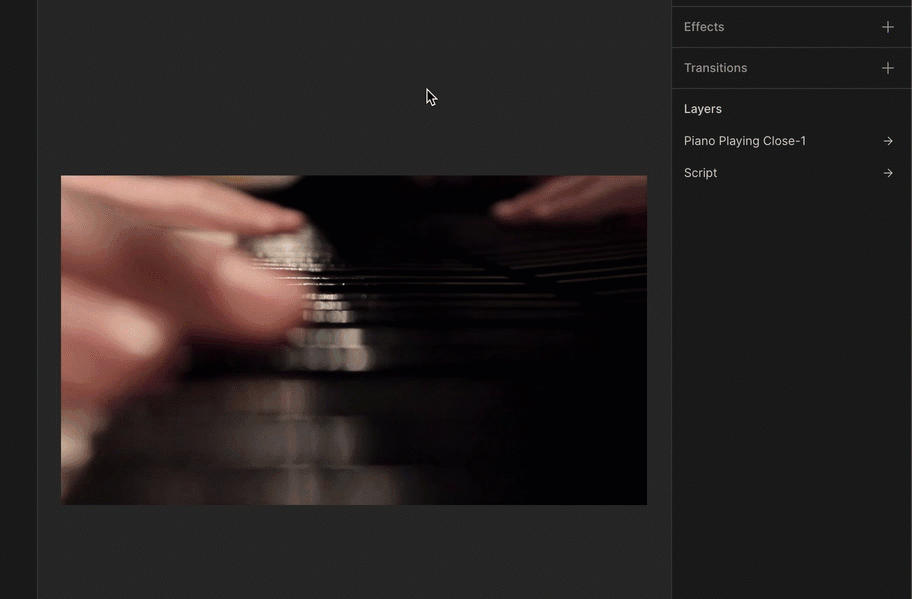 Removing an effect
Click the minus icon next to the effect in the properties panel to remove an effect.
Studio Sound can be disabled but not removed once applied to a project file.
Applying audio effects to individual sequence tracks
If you're working with a multitrack sequence, you may want to apply an effect to an individual track instead of the entire sequence. You can do this in the sequence editor:
Select a track and select + in the Audio effects sidebar.
Choose the effect you want to add.

You cannot apply visual effects in the sequence editor.
Adjusting an effect
Once you apply an effect, all you need to do is make sure you have selected the element with the effect; then you can then adjust the effect from the properties panel by selecting

next to the effect.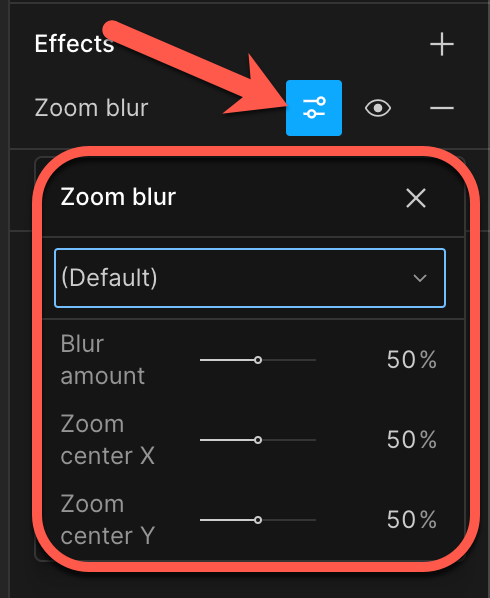 Adjusting audio effects to individual sequence tracks
If you apply an audio effect to a track in your sequence, you can adjust the effect by clicking on the track in the sequence editor. You'll see the effect in the sidebar, along with controls for making adjustments.