Text layers allow you to add visual text elements to your projects in Descript. You can use them to add text, titles, captions of your transcript, timers, or even display speaker labels, markers, and the composition name. Once you have created a text clip that fits your needs, you can customize the text to fit the overall aesthetic of your content.
Creating text
To add text, click T in the Insert Bar and choose one of the options from the list. Titles, Subtitles, Plain text, and Captions are presets. They're all text layers that you can adjust from the Properties Panel.

By default, text added will be applied within a scene. If you want to play the clip over a section or your entire video, you can highlight a section or the whole script, and then add the text.
Text properties
You can adjust the font, position, duration, and function of your text clip from the Properties Panel.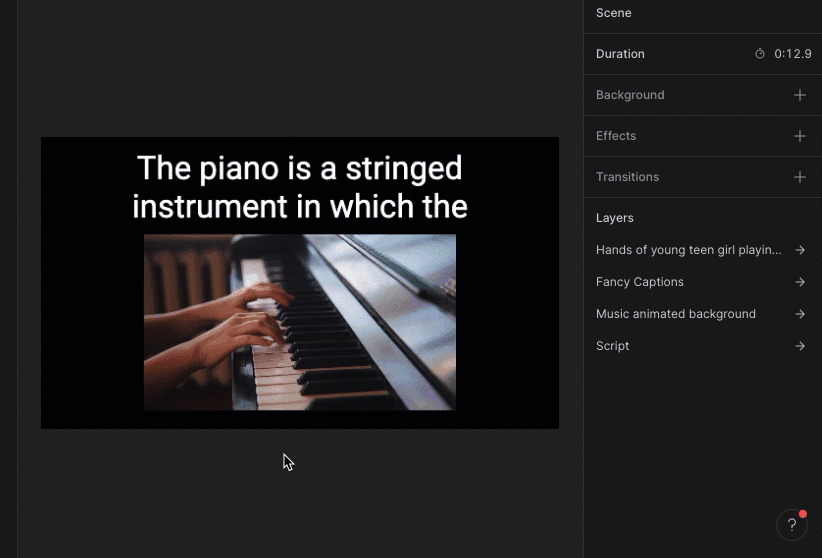 Live text
Enabling Live text from the properties panel will allow you to change how the text clip functions. When this feature is on, you can have your text clip display parts of your transcripts, speaker labels, markers, the composition title, or a timer.
Captions
If you want to create captions, select T in the insert bar at the top of the edior and choose Captions. You can also make an existing text clip into captions from the properties panel by enabling Live text and choosing Captions from the list of options.