Text layers allow you to add visual text elements to your projects in Descript. You can use them to add, titles, captions of your transcript, timers, or even display speaker labels, markers, and the composition name. Once you have created a text clip that fits your needs, you can customize the text to fit the overall aesthetic of your content.
Creating text
To add text, click T Text at the top of the editor and choose one of the options from the list:
Titles
Subtitles
Text
Captions
These four choice are presets. They're all text layers that you can adjust later from the Properties Panel.
By default, text added will be applied within a scene. If you want to play the clip over a section or your entire video, you can highlight a section or the whole script, and then add the text.
Adding emojis
There are a couple of ways you can add emojis to your content in Descript:
Start by creating a text layer on the Canvas. Once this is done, copy your desired emoji and paste it into this newly created text layer.
If you'd like an emoji to appear in your captions, you'll have to add it to your transcript:

Highlight the specific area of your transcript where you want to place an emoji.
Press the C key.
Copy and paste emoji

you want to add in the correction box

.
Select Correct

or press

Enter. The words in your script will be underlined briefly while the audio realigns with the new text.
Finally, when you proceed to add captions to your content, the emoji will now be visible within them.
Text properties
Select a text layer from the Canvas or Timeline to view its properties You can adjust the font, position, duration, and function of your text clip from the Properties Panel.
Set text layer content
Text layers allow you to display a variety of information in your video content. Text layers can be set to display:
You can choose the content type from the dropdown menu at the top of the Properties Panel.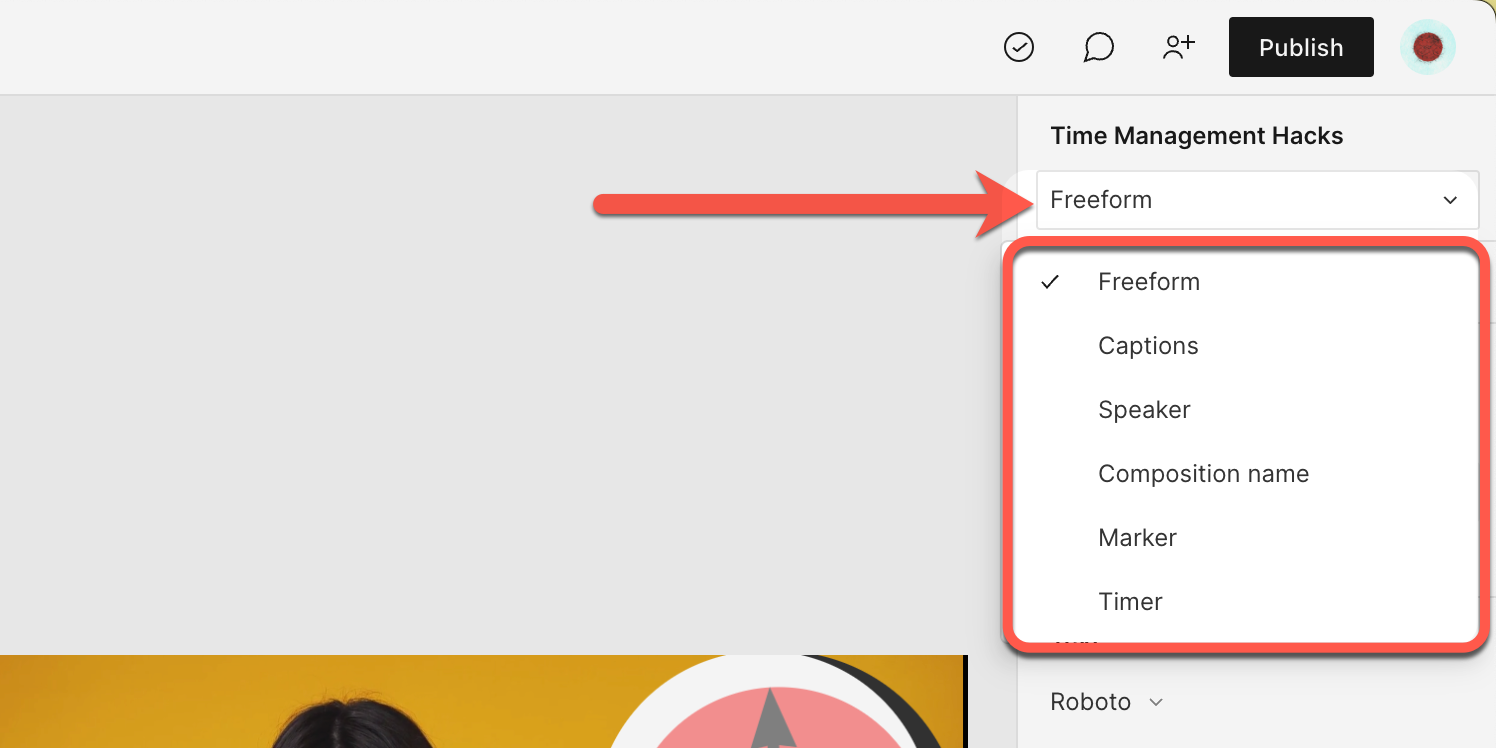 Captions
Text layers set to captions will display your composition's script during playback. To add captions select Captions from T Text menu. If a text layer already exists and you want it to show captions, adjust its content to Captions in the Properties Panel.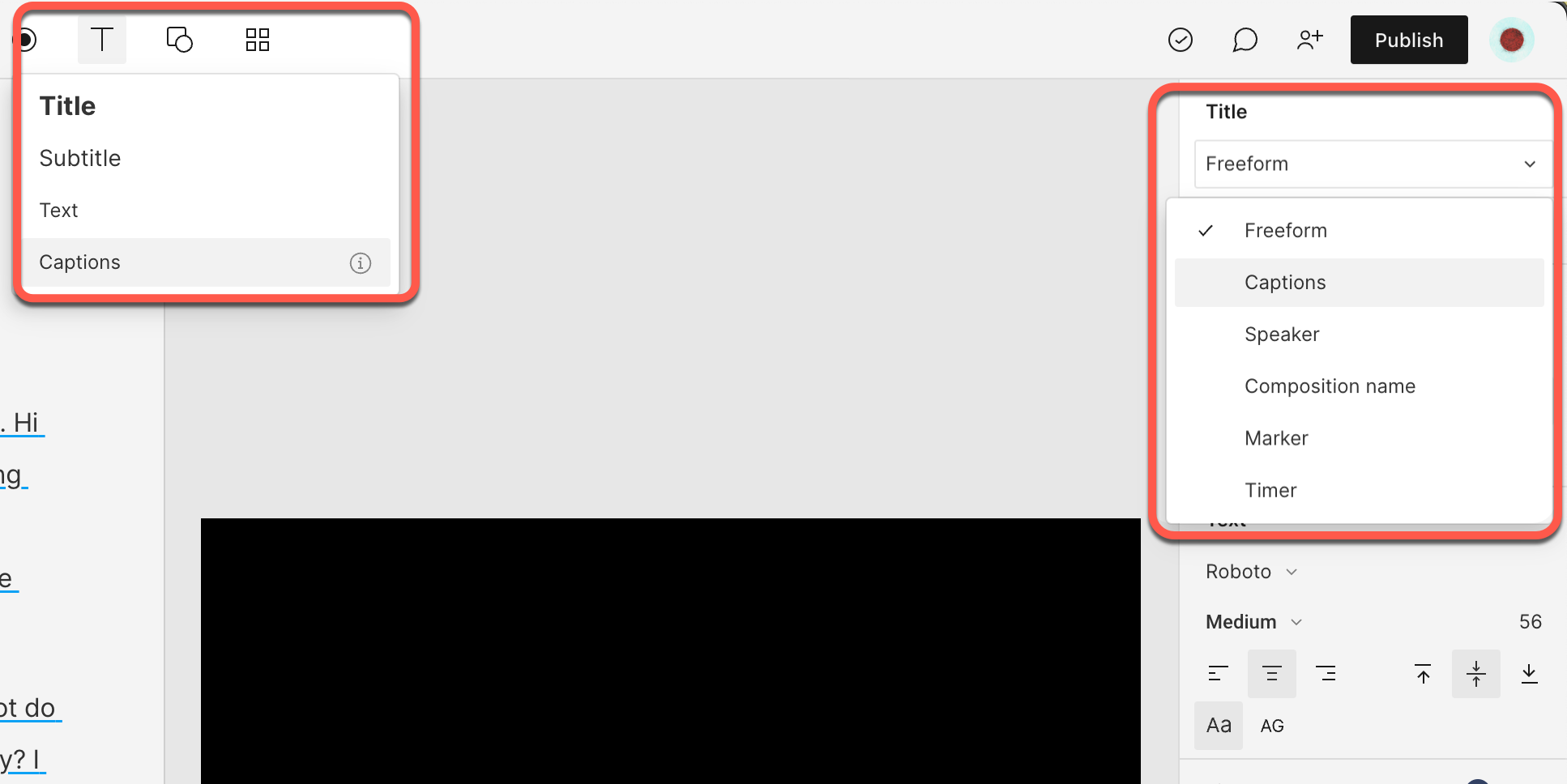 Style
The Style section allows you to customize the properties for past, active, and future caption text. This allows you to create more dynamic captions during playback. The GIF below shows an example of two preset style. Keep in mind that you can customize the color, background, border, and color fill for captions.