You can apply a transition from the
Timeline
.
Select the transition handle at the edge of the clip.
Select a transition and customize it from the window.


Adjusting a clip transition's properties
Once you've added a transition to your clips, click on the transition handle to view and adjust its properties.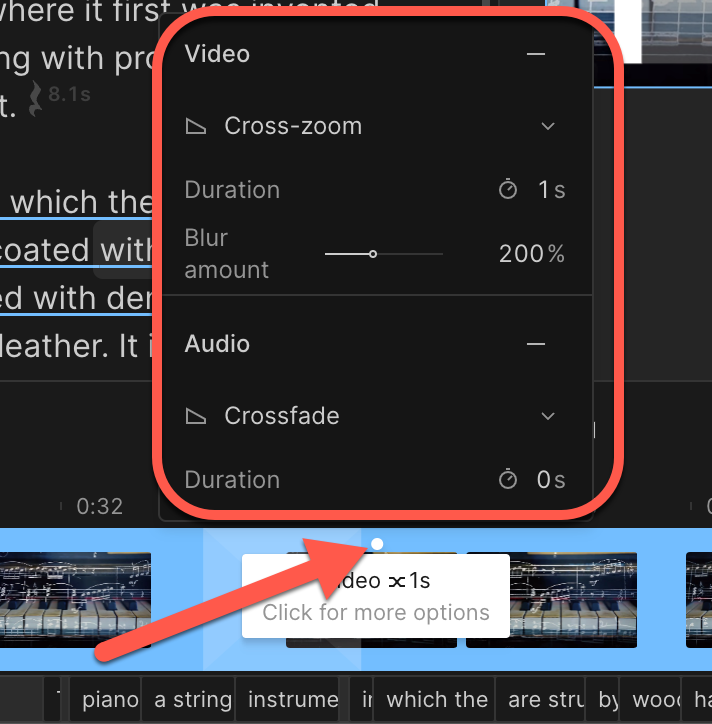 Creating fades and crossfades
You can quickly create visual and audio fades and crossfades by dragging a transition handle in the Timeline.