Choosing a template
You can access all templates from top of the editor by selecting 
Templates
, or by selecting
Choose template
at the top of the sidebar when viewing
scene properties
. Custom template will be stored under the Drive section, and stock template will be under the Gallery section.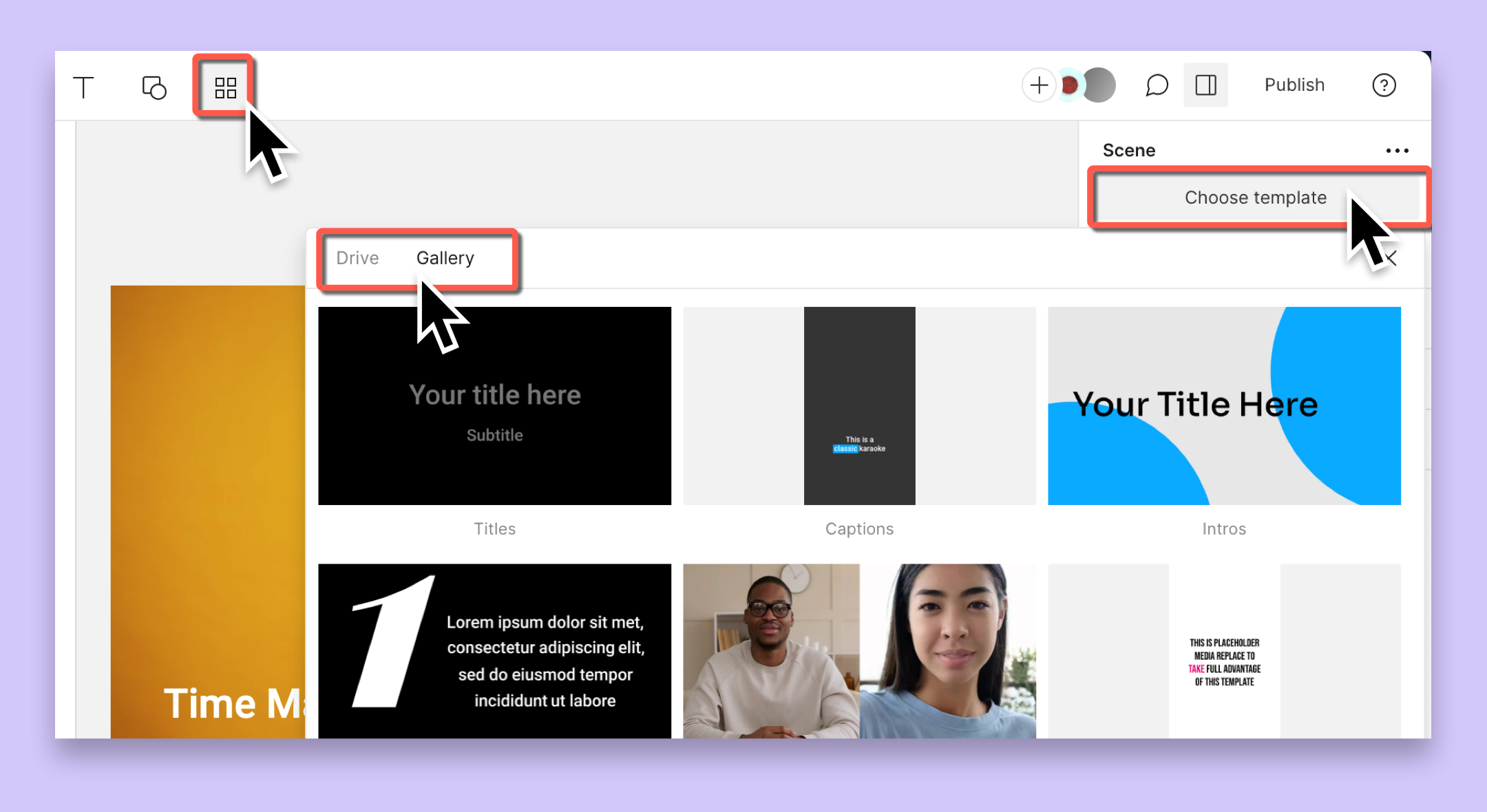 Adding templates to a scene
You can only apply one template scene at a time
At the moment, you cannot apply multiple template scenes at once.
Select Templates at the top of your screen, or select Choose template at the top of the sidebar when viewing scene properties.
Hover over a template scene to preview its content.
Click on the thumbnail to add it to your current scene, or drag and drop it onto a scene thumbnail in the Script Editor.
Templates smartly add layers
When you add a template to a scene that already contains visual or audio layers, any layer with the same name in both your scene and template will be updated. This means that a new layer will not be added from the template in addition to your existing layer.