You can add to your monthly transcription limit for $2.00 for each additional hour. Keep in mind that this will increase your subscription cost. If you need a one-time boost of transcription hours for $2.50 per hour, please contact support.
Before increasing your transcription hours
If you have access to other drives, make sure to switch to the correct drive.
Please note that you cannot purchase additional transcription hours for Free plans, but you can upgrade your plan. Upgrading will increase of transcription limit, and give you access to more features.
How to add more monthly transcription hours
Log in to your account from https://web.descript.com/ or the app.
Open Settings.
Select the Subscription tab.
Select Edit on the Subscription line.
Adjust your transcription limit
Select Update.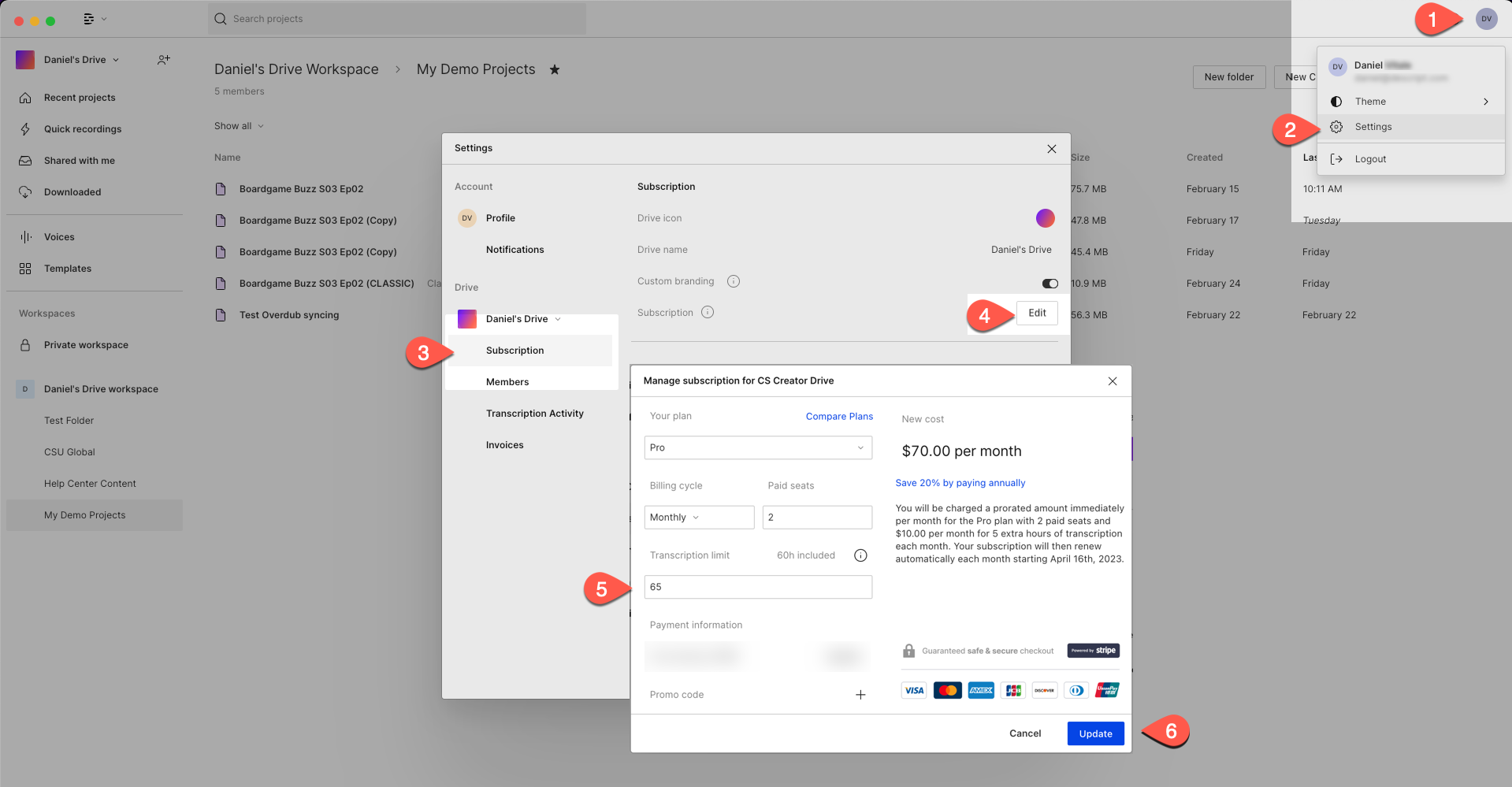 How many monthly transcription hours do I have?
You can view your subscription from your account settings. Each Descript plan comes with a base amount of monthly transcription hours. See the pricing page for more information.