Descript automatically generates a web link you can use to access your project. Click to copy the link to your clipboard, and you can send it to anyone.
By default, this private link will only work for you and the specific people you invite to collaborate on your project. If you haven't invited anyone else to your project, the link will only work for you.
You can adjust the project link's access level without inviting each individual. There are three levels of access you can choose from:
Anyone with the link can comment on the project
Anyone with the link can view the project
Only people with project access can open the project link
Copying Project Links
From a Project
Click on the Project Access icon at the top-right of an open Project and select Copy link.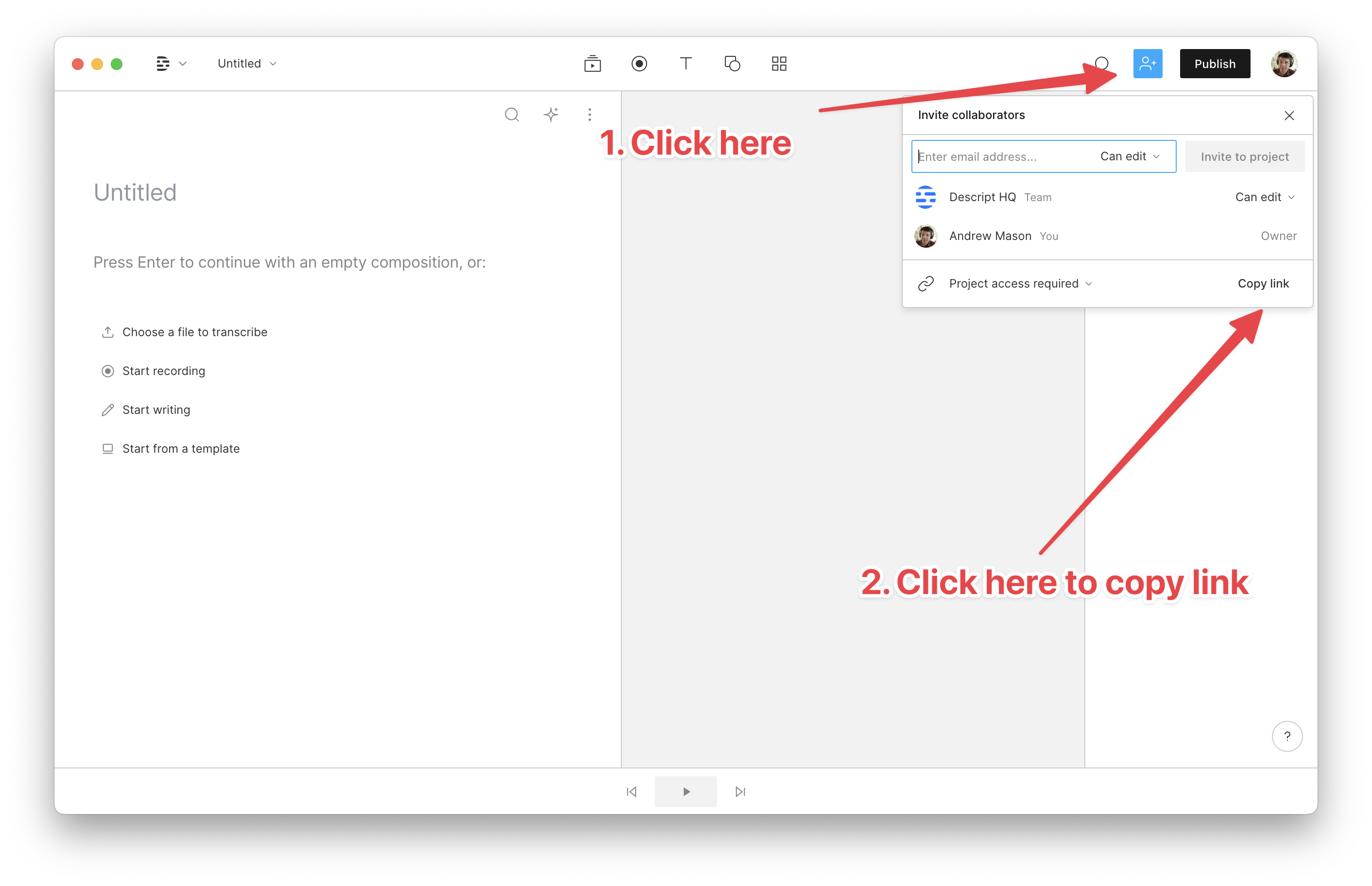 From the Drive View
Hover over the name of the project, click the options button at the right and select Copy link.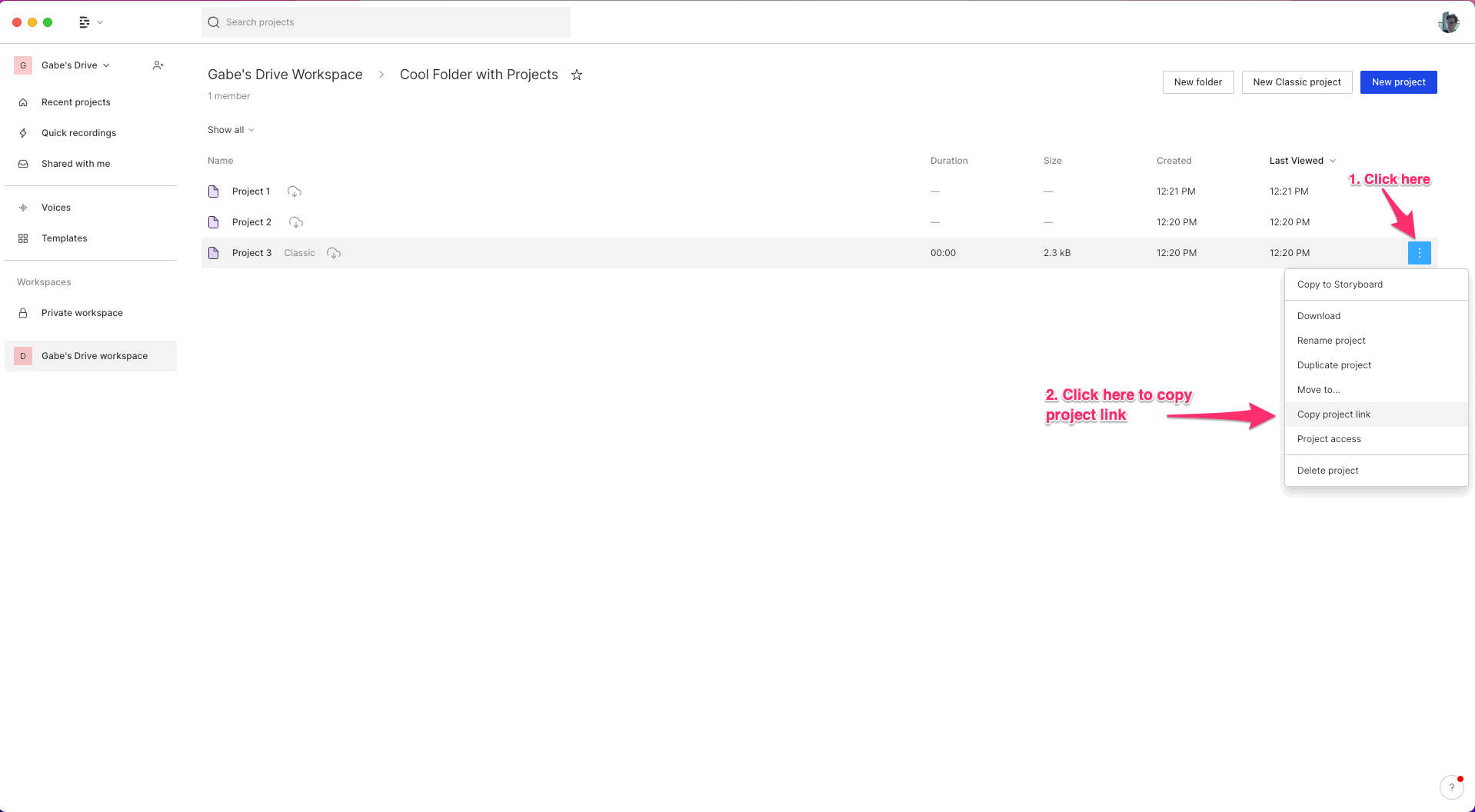 If you set the permission to Project access required, users who attempt to access this project will receive the message:
You need permission... To view this project, ask the owner to give your account access or switch to an account that already has permission.