Publish to Podbean from Descript
Click Publish at the top-right corner of your editor.
Select Podbean from the list of options.
Select Publish

at the bottom of the publishing window. At this point, Descript will also publish an unlisted web page of your content.

Learn more about published pages.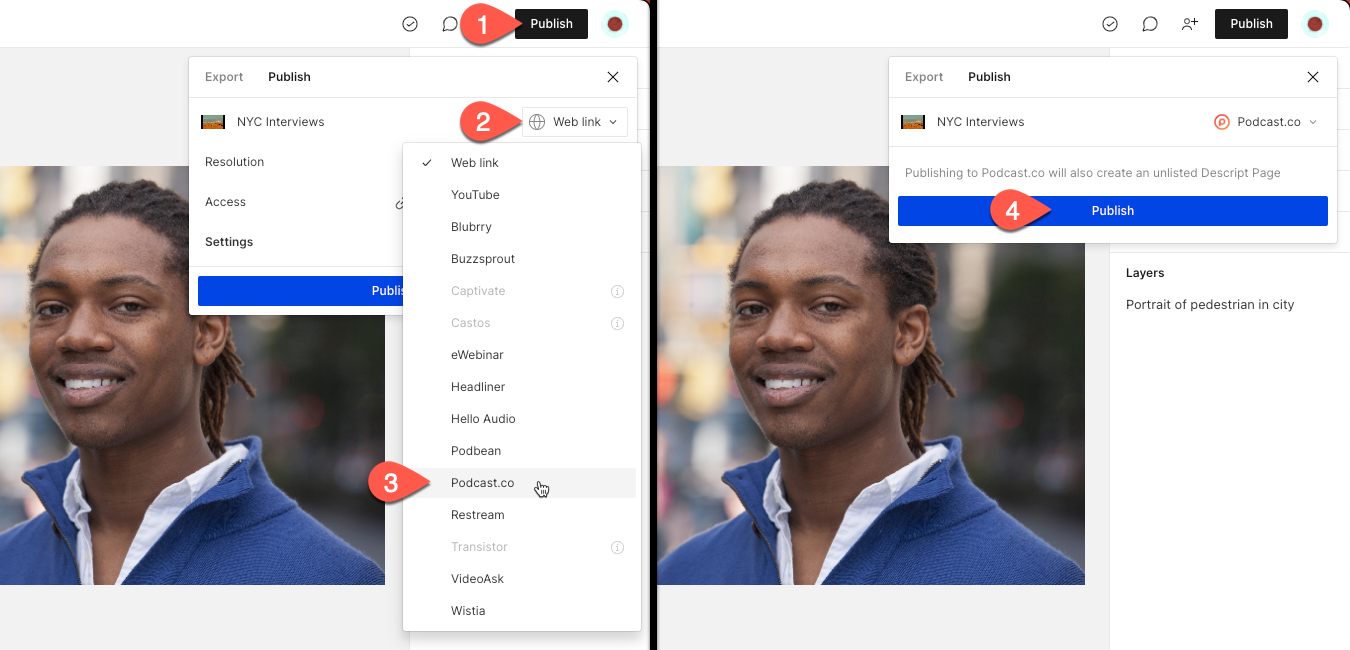 Finish uploading in Podbean
After publishing to Podbean from Descript, a web page will open in your default browser.
Sign in

to your Podbean account or

sign up

for a Podbean account.
After logging in, enter your episode's title and select the podcast you are importing to.
Click Import Episode.
You will be redirected to the selected podcast's Episode List page and the importing process will begin. Click Refresh periodically to check on the status of the importing episode.
Once the import is complete, you will see the episode in your Episode List.
Benefits of publishing directly to Podbean
If you re-export your Descript content to Podbean, the updated will replace the episode on the original Podbean episode; so you can correct errors or update content without publishing a new episode or removing an old one (you just replace it instead).