The Timeline will display all layers while working in an audio only composition. If you are working with video, Descript will default to only displaying the currently selected layer in the Timeline. In the picture below, a captions layer is currently selected, and it is the only layer showing in the Timeline.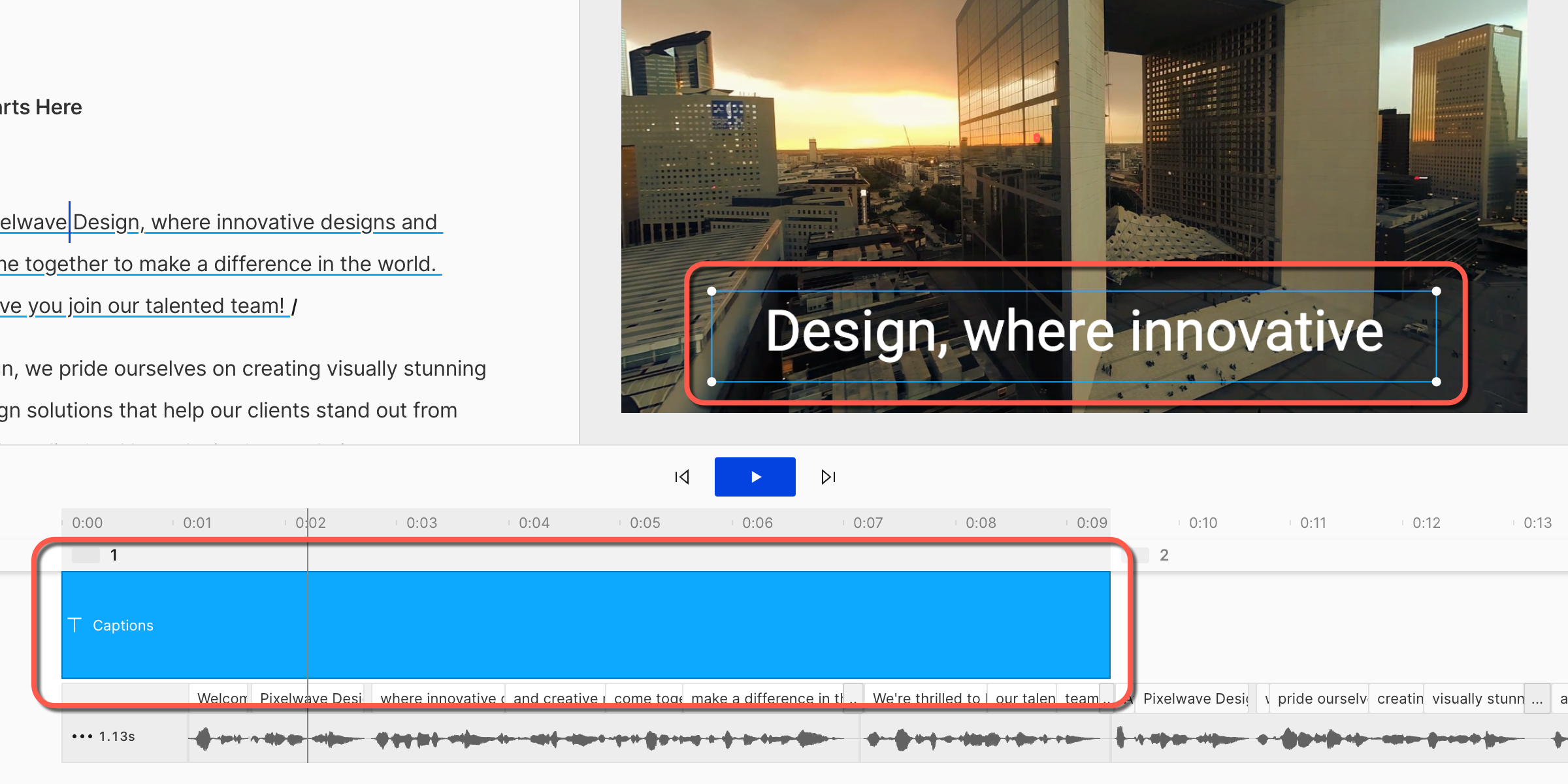 Show all layers in a video composition
You can enable

Show all layers when working on video content to see all non-script layers currently in your composition.