You can transcribe recordings made in Descript. When you walk out of the recording session, you have a finished transcription ready to edit.
Enable live transcription
Select Record at in the top bar of the editor.
Select next to the active audio input you want to live transcribe
Enable Transcribe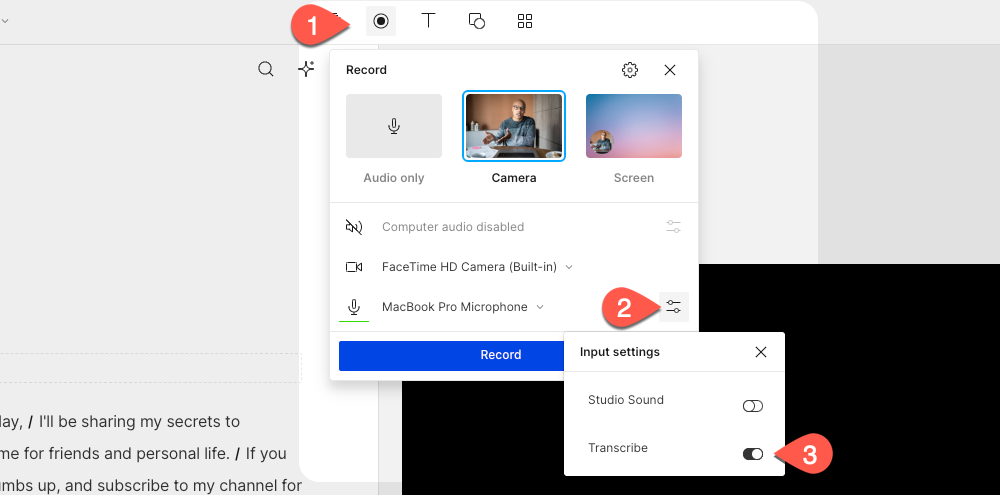 Minimum monthly transcription hours
Please note that Descript requires at least 60 minutes of available transcription on the Drive for live transcription to work. If less than 60 minutes are available, Descript will default to the non-live transcription flow.