Project files can be found in the
Files tab of the media library.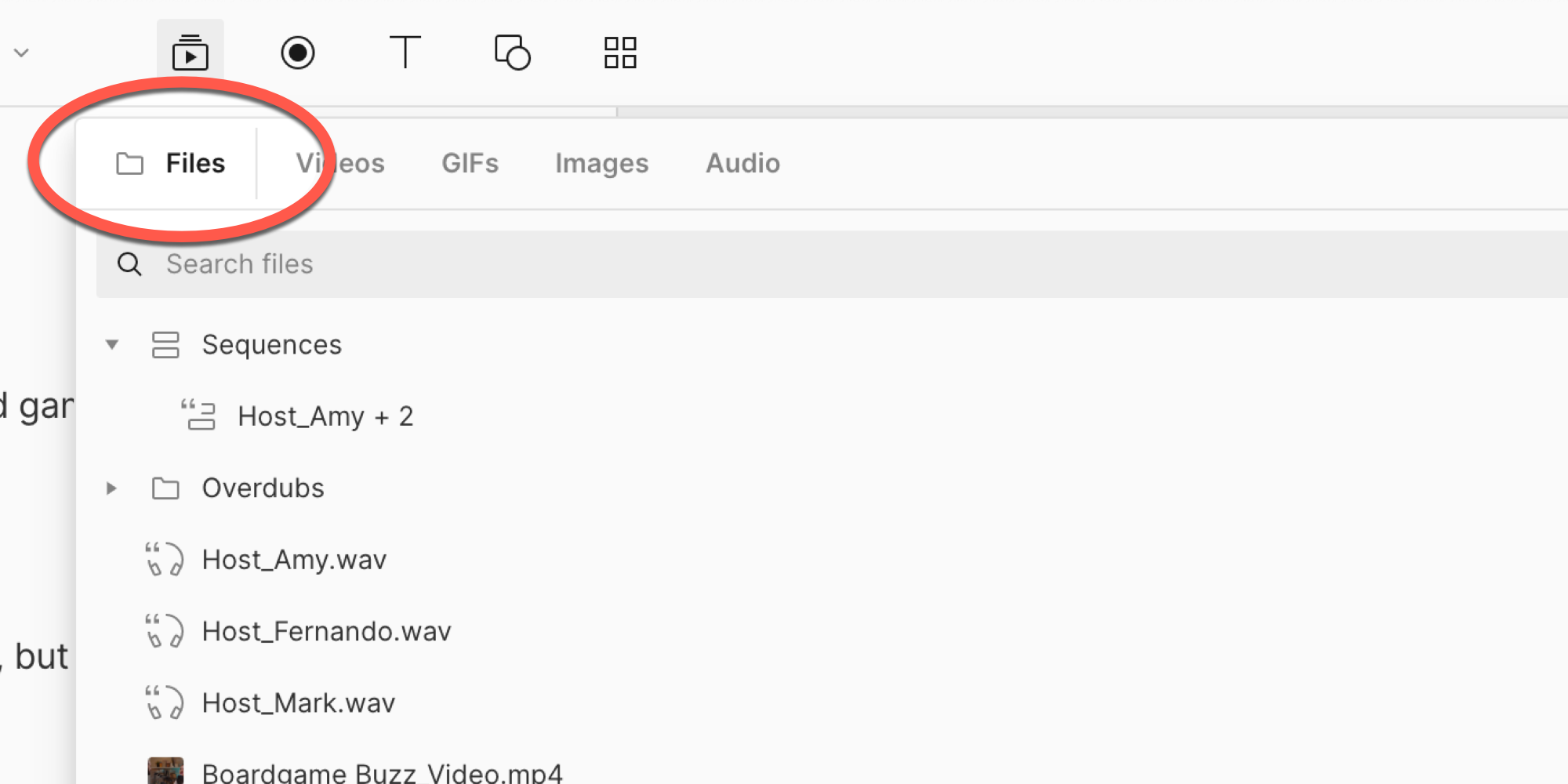 These files are the media you import into your project (including stock media) and the recordings you make directly into your project. When you select a project file, you can view the file's details by selecting the i icon on the top right side of the media library panel.