You can keep projects in your Drive workspace organized and easy to find with folders.
Please note that you can only use folders in your Drive workspace.
Creating a folder
You can create folders on your drive's workspace and within other folders.
Open Descript.
From the Drive View, select New folder in the top right. If you do not see the New folder button, make sure you are viewing your Drive workspace or a folder with your Drive workspace.


Name the folder and select Create.
You can star folders by selecting the star icon next to the folder's name. This will allow the folder to display in the sidebar for quick access.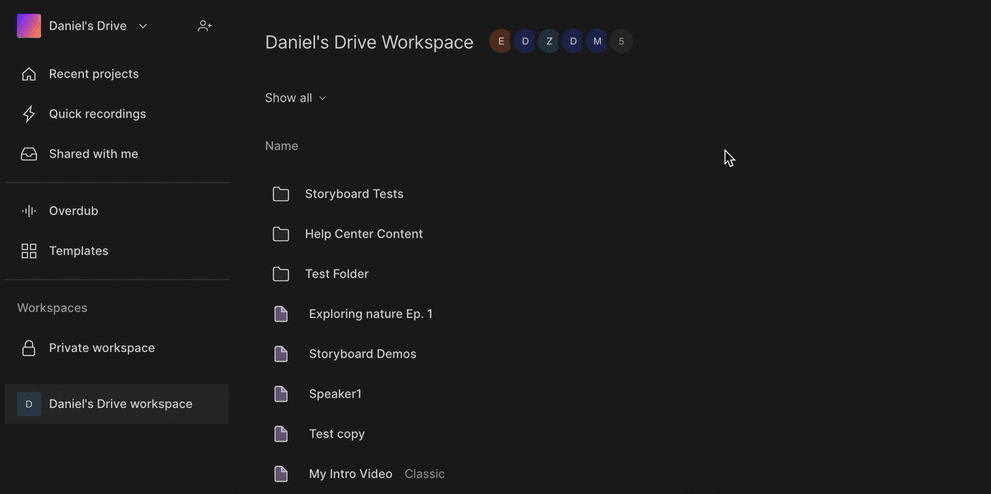 Deleting a folder
To delete a folder, you must first remove all projects from the folder, either by moving the contents to a new location or deleting them. Once the folder has been emptied, you can proceed to delete the folder:
Open Descript.
Make sure you have removed all projects for the folder.
Select the ellipses icon next to the folder's name and select Delete.
Confirm the deletion by selecting Delete folder.